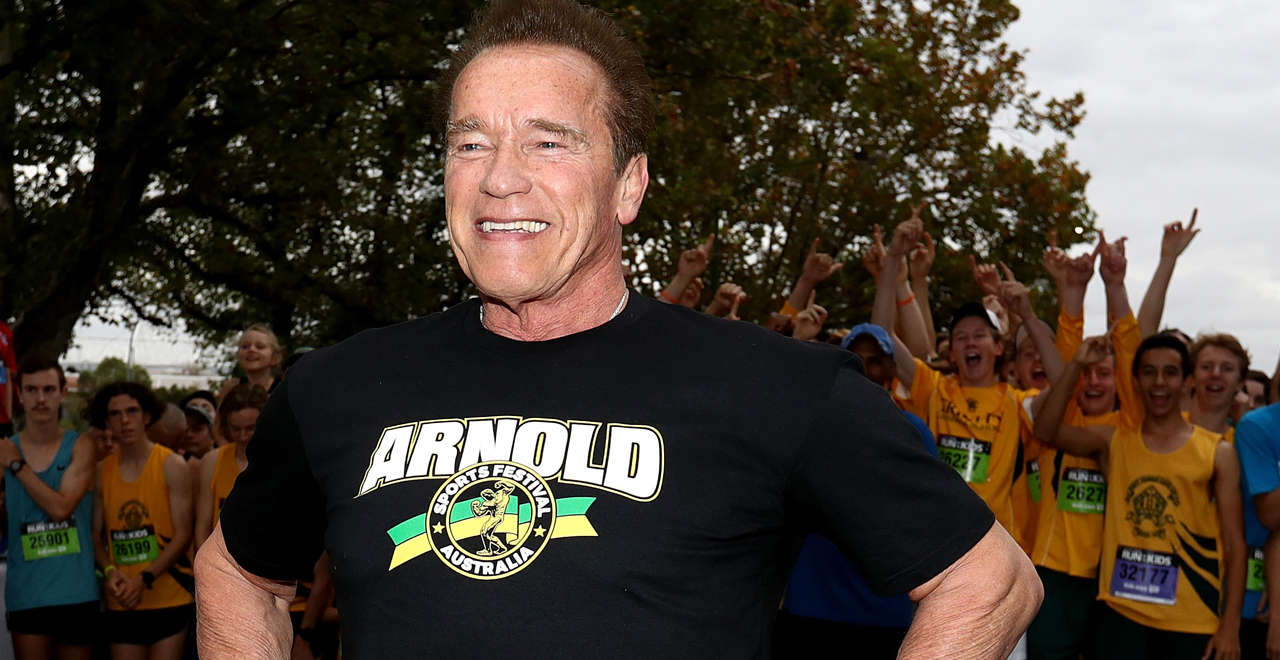 Credit: Getty/Robert Cianflone
Arnold Schwarzenegger is starring in a new hourlong series for Netflix, which is described as a 'global spy adventure centered on a father-daughter duo.' Arnie is not only starring, as the dad, but he's also the show's executive producer.
Schwarzenegger recently recovered from heart surgery, so it's nice to hear the iconic action hero will be back in action. This will be his first scripted TV project, but second TV appearance given he was briefly the host of The Apprentice.
I just went on my first bike ride since my heart surgery, and I'm feeling good. pic.twitter.com/SxNFbKuP1c

— Arnold (@Schwarzenegger) November 6, 2020
In the series, Schwarzenegger's daughter will be played by Monica Barbaro, who is also starring in the upcoming Top Gun movie. It should be a fun turn for Arnold, who found fame starring in a bunch of the movies dads love, like 'The Terminator', 'Predator', 'Total Recall', and 'True Lies.'
It's about time people realize not everything has to be overly complicated. You give Arnold a gun and a partner and you've got the solid foundation for a movie (or, in this case, a TV show). While it has a very True Lies feel to it, it's definitely going to hit the streaming service with some high expectations.
No word on exactly when he'll be back, but rest assured, he will be.