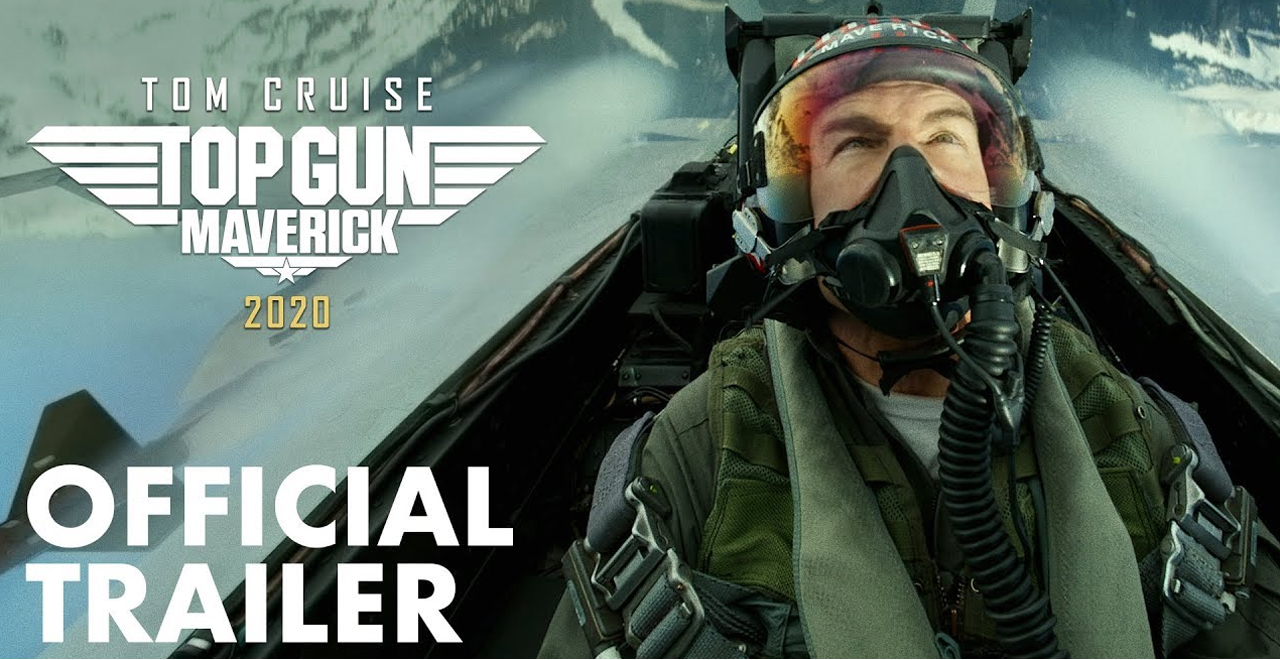 Credit: YouTube/Paramount Pictures
Everything old is new again. With reboots and remakes of shows and movies from the past few decades literally everywhere, it's hard to know which will be hits and which will fall disappointingly short of their target.
Enter the latest foray into the arena: Top Gun: Maverick
Tom Cruise surprised attendees at during a Comic-Con panel discussion to drop a trailer for his long -hyped follow-up to Top Gun. The original film didn't initially garner much praise from critics, but many noted how cool the aerial scenes were. It went on to gross over $356 million. Not too shabby considering it only cost around $15 million to shoot.
While the new trailer is full of high-speed, jet flying' action, it's slim on details when it comes to the actual plot of the film. So far we can tell you the following details for sure:
Tom Cruise is definitely there and he's doing some very Tom Cruise type shit. You know, riding motorcycles, flying planes. They don't show it in the trailer but assume he probably jumps over some stuff and runs really fast too.
Joining Cruise is veteran actor Ed Harris, whose voice can be recognized almost immediately as the clip begins. He runs through an impressive list of Maverick's professional accomplishments, then gives that classic, grizzled captain speech from every cop movie. Basically the ole' "You're good, but damn it you're a wild card," wind-up. "The end is inevitable, Maverick. Your kind is headed for extinction," Harris bellows to which Cruise replies "Maybe so sir, but not today." Classic stuff right there.
Beyond that, there is a ton of cool aerial scenes that you know critics will think are pretty damn cool. I certainly did. Add to the mix a few shots of Maverick putting on that badass leather flight jacket alongside some beach volleyball action and you have the makings of what could very well be… the exact same movie as the original.
A bit of good news for fans of Val Kilmer and likely for Val Kilmer himself, Val Kilmer will reprise his role joining other notable stars including Jon Hamm and Jennifer Connelly.
The movie is set to hit theaters in June 2020 if theaters are still are a thing by then.