Artistic Husband and Wife Illustrate Life as New Parents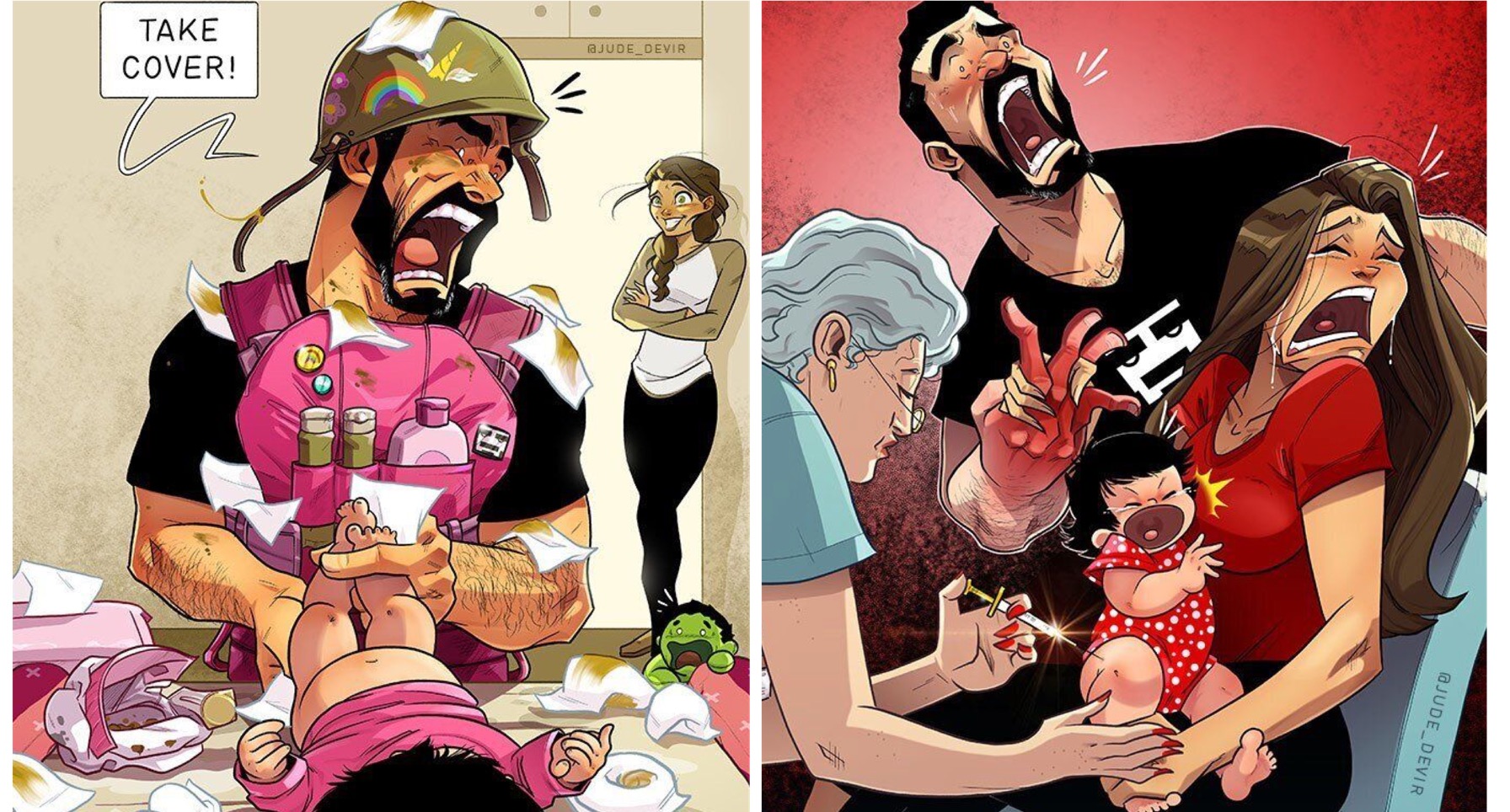 Welcoming your first child into your life is a wonderful, difficult, and absolutely life-altering experience, and in the days of social media, few parents have to be reminded to document their growing baby day-by-day. Instead of photos, though, one couple has been recording their wide array of new experiences with gorgeous and highly relatable comics.
Yehuda and Maya Devir, the artists behind the popular "One of Those Days" series, finally welcomed their first child into their life in April 2019 after facing difficulties in getting pregnant (which they also documented). Little Ariel, who Yehuda call Yehuda called his daughter "the most hilarious and adorable creature [he's] ever seen," is clearly having a massive impact on their lives (no surprise).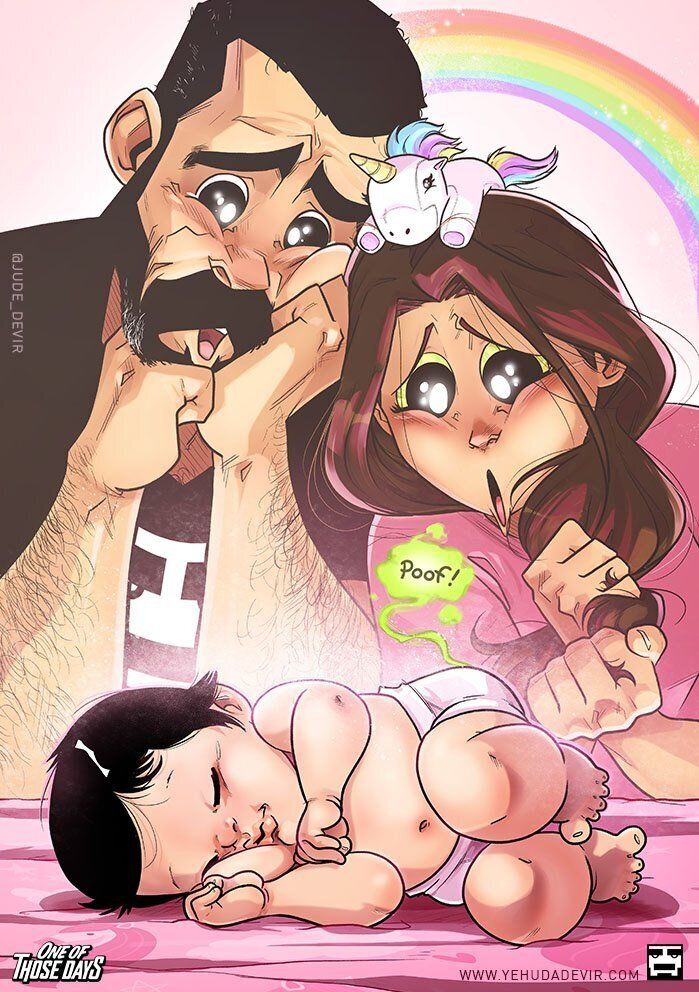 "She is a very easygoing girl and happy all the time," he told HuffPost. "She certainly sets a high standard for her siblings to follow."
Despite their overwhelming love for their daughter, the Tel Aviv-based couple definitely recognizes the difficulties a new child brings and the shifting dynamic of their relationship as a result.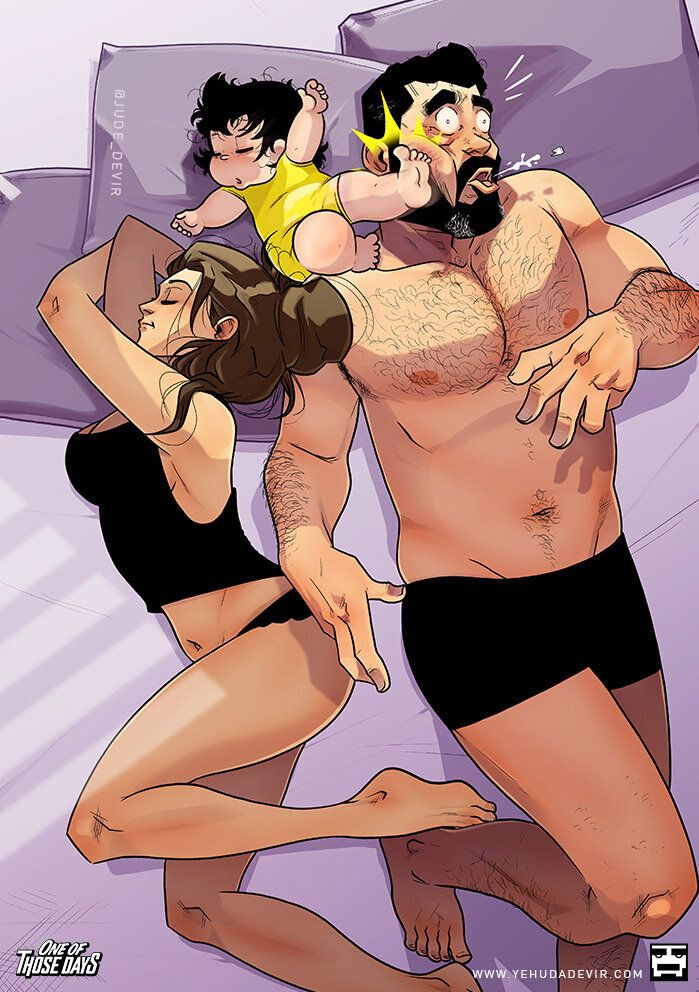 "Of course, there is less time to be with each other alone, and our attention needs to be shared between three people now, while also running a business," Yehuda continued. "It is very complex, but we are still getting used to the changes."
In an Instagram post back in August, Yehuda posted a comic titled "It's OK" where he revealed some of the emotional hardships and concerns that accompany fatherhood:
It's okay when she cries in your hands
It's okay that she only wants her mom
It's okay that you can't put her to sleep
It's okay that you still don't understand your status
It's okay that you don't have that connection, that everybody is talking about
It's okay that you still don't understand your job definition
It's okay that you don't make her laugh
It's okay that you're tired
It's okay that you're angry
It's okay that things don't work out for you
It's okay to ask for a hug
It's okay to share your partner with everything you go through, even if it doesn't seem so manly
It's okay that your life has changed
It's okay that your plans have been canceled
It's okay that you have no time for anything
It's okay to feel weak
It's okay to be moody
It's okay to feel lonely
It's okay to ask for help
It's OK…
Fortunately, while Ariel is definitely the main focus of their attention, she also provides tons of creative inspiration for their art.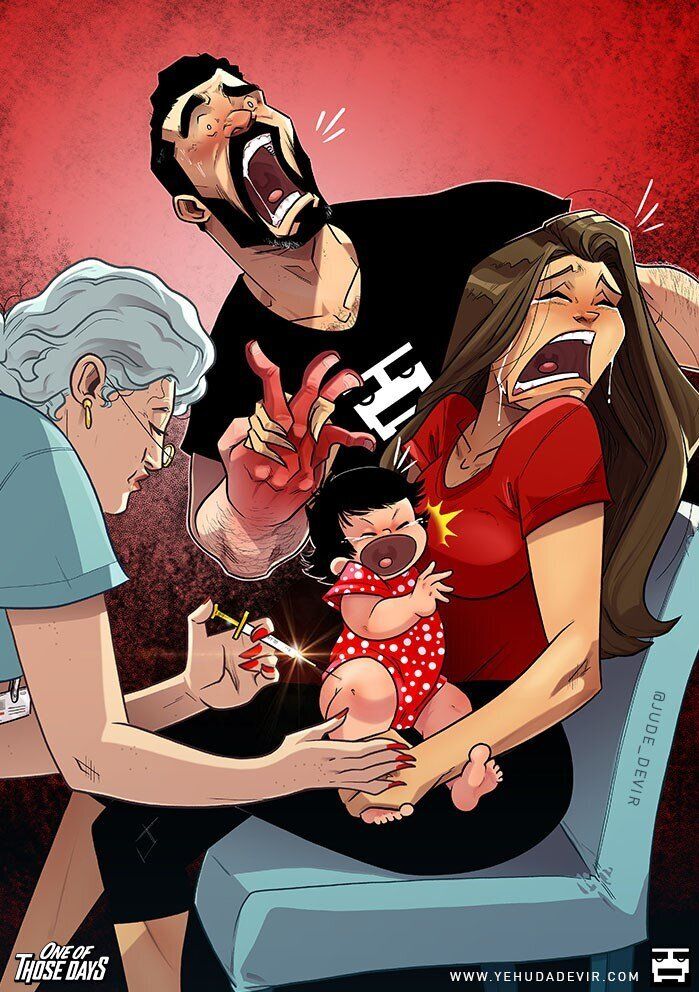 "Our comics are based on our real life, so she's certainly added quite a bit of interest," Yehuda said. "We just have to extend the day by a few hours so we have time to be with her as well as create."
Check out some of our favorite pieces from these artistic new parents below. Also, you can follow them on their website, Facebook, or Patreon.