Aussie Airline Passenger Checks a Single Can of Beer as Luggage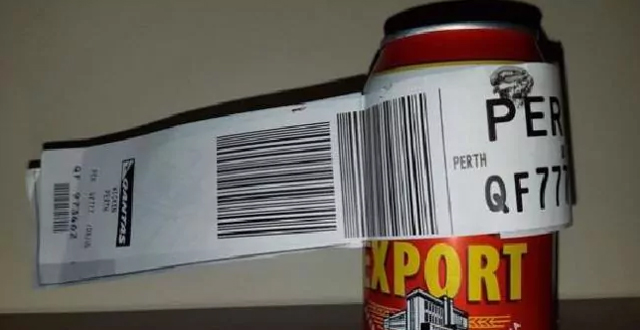 Often times, beer is the answer.
The question? What is the only piece of luggage that an Australian man checked on a recent flight from Melbourne to Perth?
That's right, no toothpaste, no underwear, and in turn, no hygiene. Dean—a beer lover through and through—checked only one item of luggage: a single can of Emu Export Lager.
Dean conceived the idea with the help of a friend who works at the Melbourne Airport, reassuring fellow fliers that practical jokes take greater priority than airline safety. I for one think that if the TSA pied people in the face while groping them then they wouldn't have such a lousy reputation, but that's just my opinion as a big Three Stooges fan.
As you can imagine, Dean wasn't 100% sure his plan would work. However, in stereotypical Australian fashion, his beer was treated like precious cargo and loaded onto the airplane. Before Dean "hopped" on the flight, he snapped this picture: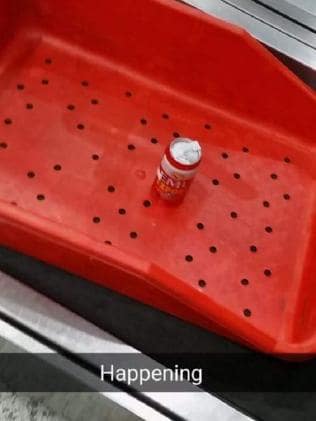 The trip was no doubt a nerve-wracking one. Honestly, Dean could've used that beer to calm his nerves, which poses quite the conundrum since it was stowed away. But when he finally landed in Perth and approached baggage claim, something amazing happened: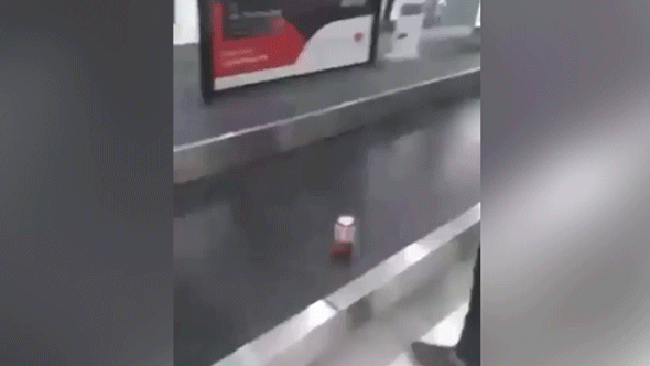 Wow, who knew Emu Export lager was as sturdy as it is refreshing.
The beer arrived in pristine condition and was given the same treatment that actors get from TMZ when they land at LAX, as fellow passengers took out their phones and begin feverishly snapping photos of the can.
Being either incredibly cheap or a stickler for technicalities, Dean was prepared to file a lost luggage report had his beer not arrived, but thankfully that wasn't necessary.
Instead, Dean could sit back and enjoy a refreshing can of beer before realizing he had no changes of clothes for the days ahead. Also, it's safe to assume that the can would be pretty shaken up after a turbulent flight, so hopefully he was careful opening it.
Cheers, mate!
Like beer as much as Dean? Well if you also like Breaking Bad, then you need to check out "Schraderbrau," a beer brewed by one of the show's stars himself.