'Avengers: Damage Control' is an Actual UNTETHERED VR Game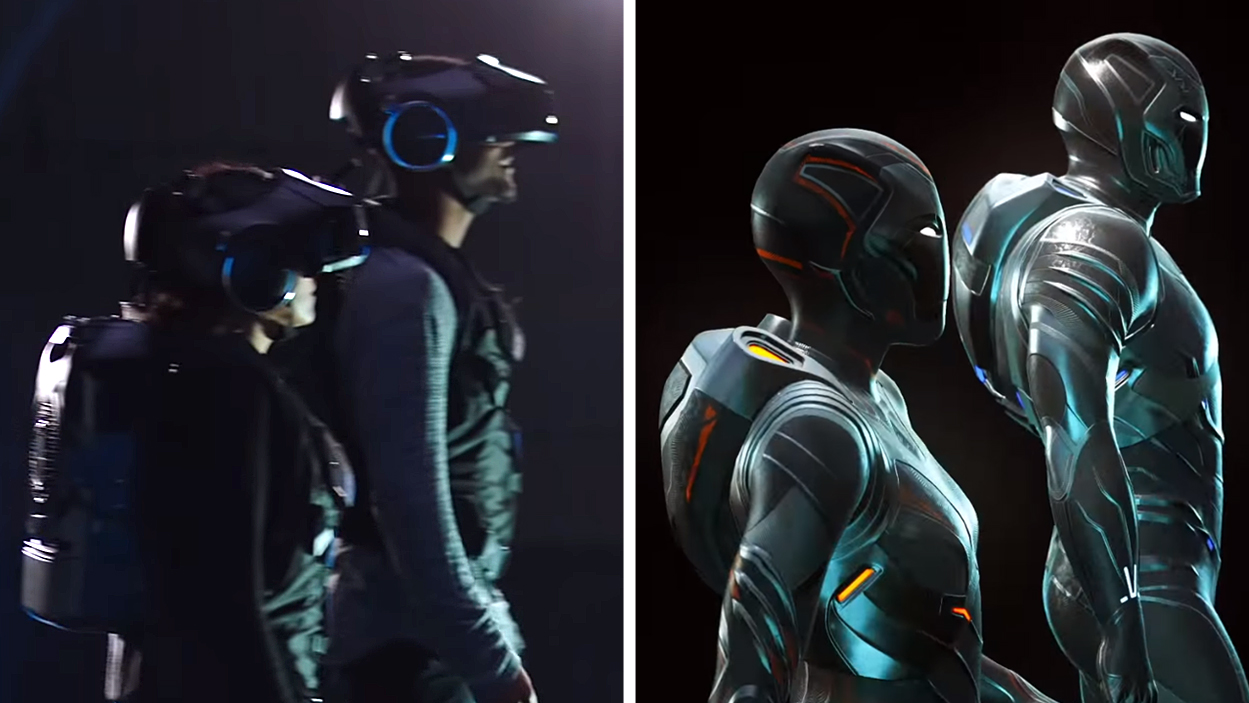 If you've ever dreamt about joining up with Earth's mightiest heroes, you're in luck!
The new virtual reality experience Avengers: Damage Control throws players into the role of the newest Avengers recruit, fighting alongside everyone's favorite superheroes from the Marvel Universe.
But don't get complacent just because you're decked out in a fancy new power suit that combines Wakandan and Stark technology. You'll need to bring your superpowered A-game to the battlefield to take down Ultron and his forces.
Before you say it: Yes, there seems to be a remarkable amount of damage in a game literally called Damage Control.
This immersive new game is brought to us by Marvel Studios and ILMxLAB alongside THE VOID, "a whole-body, fully immersive experience, with you, your friends and family physically inside the action." This means players get to jump into a game, untethered, and experience a whole new virtual world of possibilities firsthand.
In this case, you and three others are equipped with state-of-the-art suits, perfect for doing battle alongside heroes like Spider-Man, Doctor Strange, and The Hulk.
"Shuri has recruited your team of four to test her latest prototype design, a powerful new suit that combines Wakandan and Stark Industries technologies. When a familiar enemy from the Avengers' past seeks to steal the technology for themselves, your team must stop them before they unleash an oppressive new age upon the planet. Fight alongside some of your favorite Avengers like Doctor Strange, Wasp, Ant-Man, and more in a race to protect the world. Suit up, step in, and save the world in the ultimate Marvel Studios immersive experience."
THE VOID, which has also created VR experiences for other popular franchises like Star Wars and Ghostbusters, is available in select cities in the US and Canada for players older than 10 and at least 4 feet tall. Avengers: Damage Control debuts on October 18th, and don't delay in purchasing your tickets—it will only be available for a limited time.
United States
-Anaheim, CA
-Santa Monica, CA
-Atlanta, GA
-Minneapolis, MN
-Las Vegas, NV
-Plano, TX
-New York, NY
Canada
-Edmonton, AB
-Mississauga, ON
-Toronto, ON
Sure, a VR Iron Man game for the PS4 is cool in its own right, but this is probably closest we'll ever get to being a real-life superhero without having to get abs. I mean, just saying that sounds exhausting.