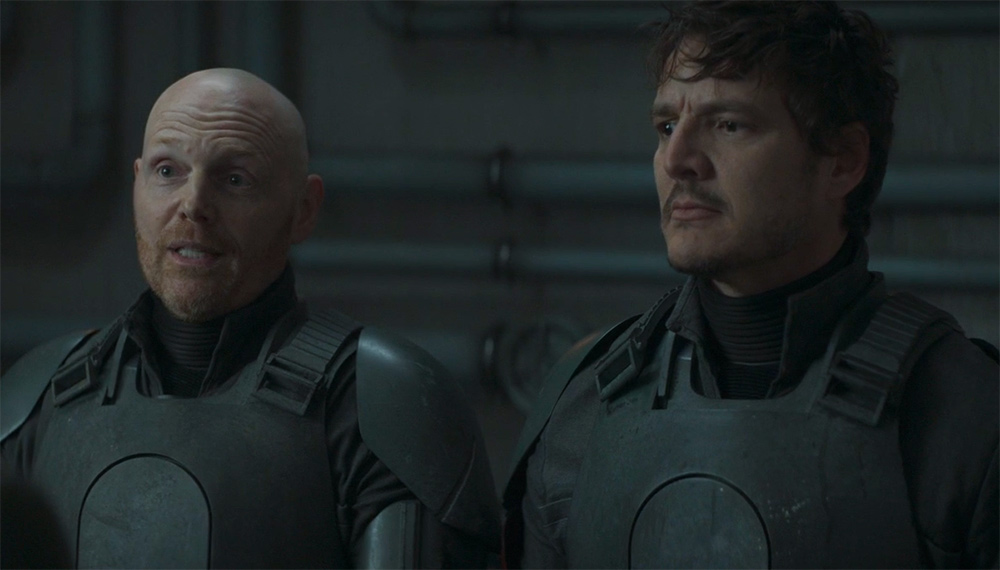 Credit: Disney+
The Mandalorian is a sensation. The Disney+ Star Wars show has captivated audiences with its tale of a badass bounty hunter and the baby Yoda he's trying to protect.
Its exploration of the hidden corners of that galaxy far far away, complete with introductions to new characters, live-action versions of fan favorites from the cartoons and expanded universe, and appearances from some of the most legendary characters from the original trilogy has made the show a huge water-cooler hit.
On a normal show, this would make the lead character a major star, and while Pedro Pascal, the man who plays Mando, aka Din Djarin, has his share of fame, the fact that he's almost always wearing a helmet keeps him a bit anonymous.
This can make for some tricky fan encounters, as Pascal explained in an interview with Stir Crazy.
The actor explained that it's not always easy to impress his young fans when he's without his Beskar armor or the adorable "child" by his side, and he's often left with little more than his voice. Which brings its own complications…
"I always feel bad. A parent that I meet, they have their kid, and they're like, 'Oh my God, I'm going to impress my child so much. I'm introducing them to the Mandalorian. But then it's like my face, and I don't have The Child with me; I'm not wearing a helmet," the actor explained while doing press for Wonder Woman 1984, in which he plays "messed up loser guy" Maxwell Lord. "And they look and they're like, 'Who's this guy?'And then, if I'm going to speak to them in a Mando voice, it's kind of strangely like a bedroom voice. Totally inappropriate. So it's kind of just like, [awkward sounds]."
Check out the full interview: