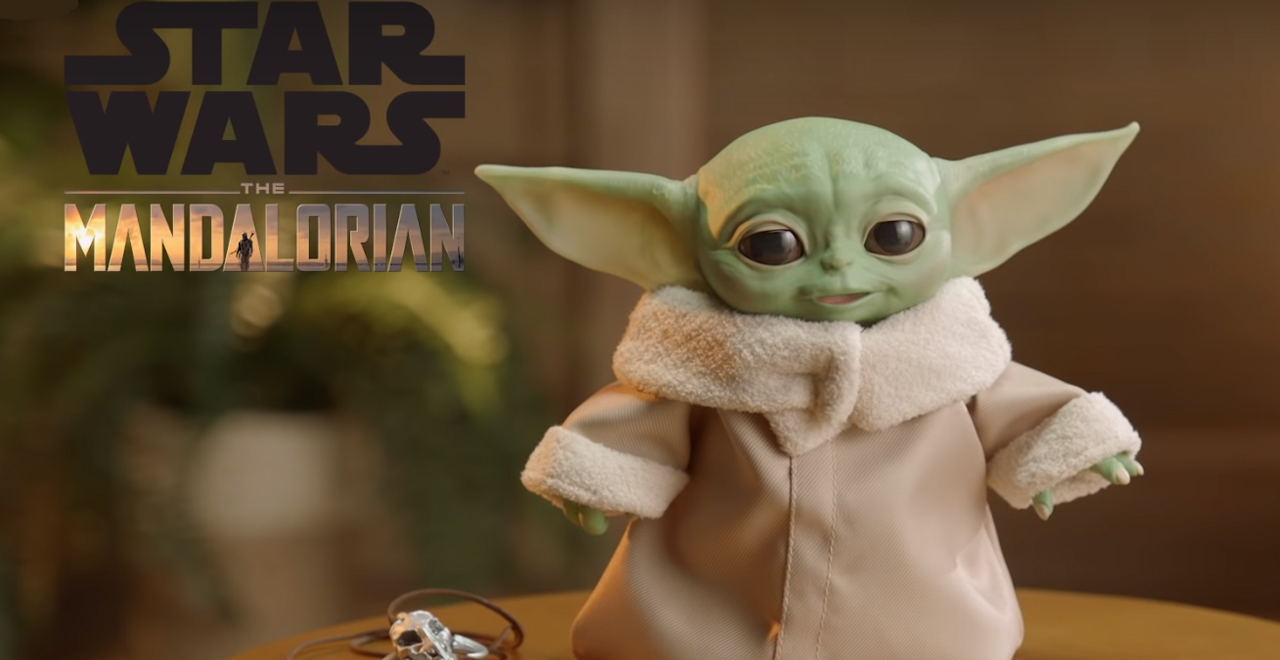 Credit: YouTube/SagaToday
Baby Yoda is coming for your pocketbook. There were no true Baby Yoda toys available in time for the holiday season, so fans resorted to chopping the heads off of angels just to have a taste of "The Child" in their Christmas celebrations. But the toy companies are catching up, and now we're getting the Baby Yodas we deserve.
Hasbro released a 30-second ad of its animatronic Baby Yoda (yes, I know he's not really Yoda, and no, I do not care to call him his proper name for the entire article) and he is everything you could want. Well, everything you want out of a toy, at least. It'd be cool if he could do some real force shit and help you vanquish enemies or things like that, but if you're looking to drop $60 on the top-of-the-line Baby Yoda, this is the way.
We're just now getting the real toys because Disney waited to put them into production so they wouldn't spoil the massive reveal of episode 1. The gambit paid off, as the demand shot through the roof when the supply was zilch, leading to mass Baby Yoda hysteria.
Hasbro released the ad in advance of the New York Toy Fair, but the real toy will be available in the fall (some sites are saying December 15th). It will likely coincide with the October release of season 2 of The Mandalorian. Until then, you could console yourself with a Baby Yoda from Build-A-Bear or even a boozier version of everyone's favorite Yoda (sorry old Yoda).
This Baby Yoda animatronic can act like it's harnessing the Force by closing its eyes, raising its arm, and sighing from exertion. pic.twitter.com/iPLYRxPCF5

— IGN (@IGN) February 21, 2020