Fan Artist Creates Baby Jar Jar Binks and All Is Forgiven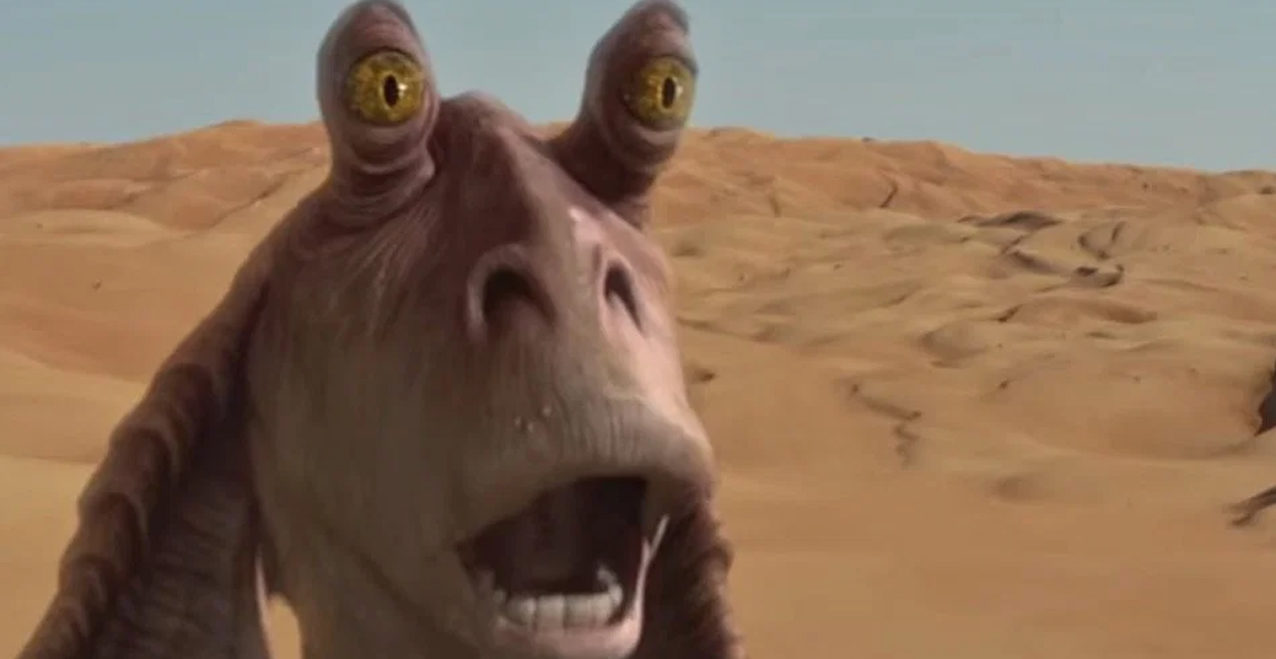 Fandom is what makes a movie into something different. It's more than a few hours of escape in a theater. It's what turns a regular day in early May into a somewhat annoying day for amateurs to proclaim their love when you've been living the life for years. And one true marker of fandom is fan art.
Leonardo Viti has taken fan art into another dimension. He specializes in 3D character development and most recently made the loathsome gangster Jabba The Hutt pretty adorable as an infant. His latest masterpiece shows an even more reviled Star Wars character in a new light. You don't have to be much of a Star Wars fan to know everyone hated Jar Jar Binks, the low-point of the much-maligned Phantom Menace. The middle trilogy had its many flaws, but even its devil's advocates wouldn't defend Jar Jar Binks.
But c'mon, he would be cute as a baby, right?

Taking an existing character and reimagining it as a baby is always a surefire success. "The Mandalorian" developed the template with The Child, the proper name for Baby Yoda.
And, by George, he's done it again. It's hard to look at Baby Jar Jar with the same venom many hold for his character. It's simple to imagine the little guy without the weird walk, ludicrous accent, and questionable politics. We might even be able to accept Baby Jar Jar if he was voiced by Morgan Freeman.
It would've been hard to imagine any version of Jar Jar Binks that wouldn't immediately elicit a sigh, but dangit, you can't stay mad at a baby Jar Jar. It's not his fault he's going to grow up to leave a mark on one of the greatest space operas of all time. It's not his fault George Lucas molded his destiny to become Space Goofy.
If anything could salvage Jar Jar, it's the baby treatment that turned The Child into Disney's biggest breakout merchandising hit of the year. At the very least, you have to admit he does look adorable.