Move Over Baby Yoda, Baby Jabba Is Here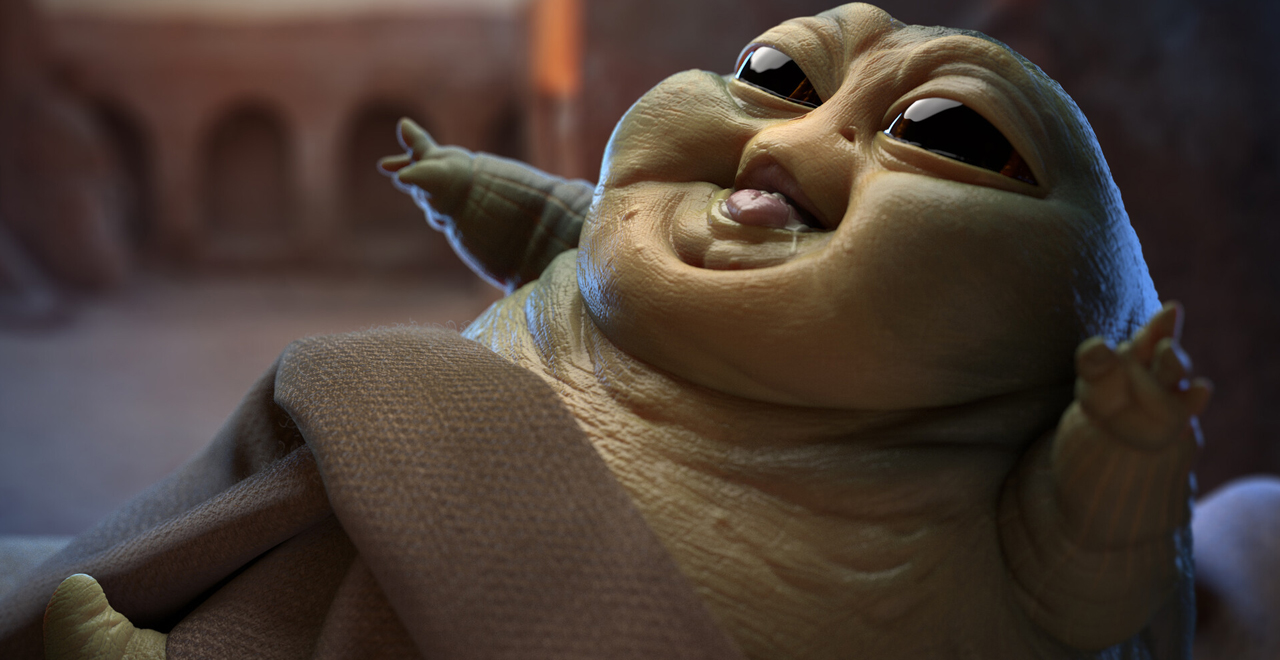 Baby Yoda is a pop culture phenom. The breakout star of "The Mandalorian" on Disney+ has played a huge role in making fans excited about the future of Star Wars. Baby Yoda has been a Christmas cookie, a cocktail, and has fans eagerly awaiting his appearance at Build-A-Bear.
Disney CEO and Chairman even tried to claim Baby Yoda as a Green Bay Packers fan, which didn't exactly play out the way he hoped when the Packers were absolutely throttled (Force-choked?) by the San Francisco 49ers.
Honestly, we're probably hitting peak Baby Yoda, before the internet tide starts to turn against the overexposure of the little guy. But can there be a cuter baby Star Wars character than Baby Yoda?
(This is an obligatory aside for all the nerds that want to yell "He's not really Yoda!". Yes, that is canonically correct, he is simply referred to as "The Child" on the show, but let's not kid ourselves, everyone knows who we're talking about when we say Baby Yoda).
One Star Wars fan says yes, and even produced a 3D rendering to prove it. And in his mind, he's come up with an even cuter miniature Star Wars figure: Baby Jabba.
You can check out the full project on his ArtStation page.
Jabba the Hut became most famous for his turn as a leading figure in the criminal underworld of Star Wars in "Return of The Jedi", but Lucas eventually plugged him into the newer version of "A New Hope" as well. He's an evil figure who eventually imprisons most of the cast, before a daring escape engineered by Luke Skywalker (sorry for the 40-year-old spoiler!).
Before people freak out, this is just a fan rendition, and there are no known plans for a Baby Jabba in the show. I'm not saying people wouldn't sign up for a full-fledged Baby Star Wars, but that's not what this is.
Still, I'll admit, the fan did a stellar job of making a Baby Jabba pretty adorable. So what if his species doesn't have quite the nobility of the Yodas (yes, I know that's not their species name), and if he's probably the offspring of some sort of villainous gangster, he's still pretty cute! Chunky babies are always the cutest, and nothing in the Star Wars world is gonna be chunkier than a Hutt.