Six-Month Old Baby Sets World Record for Youngest Water Skier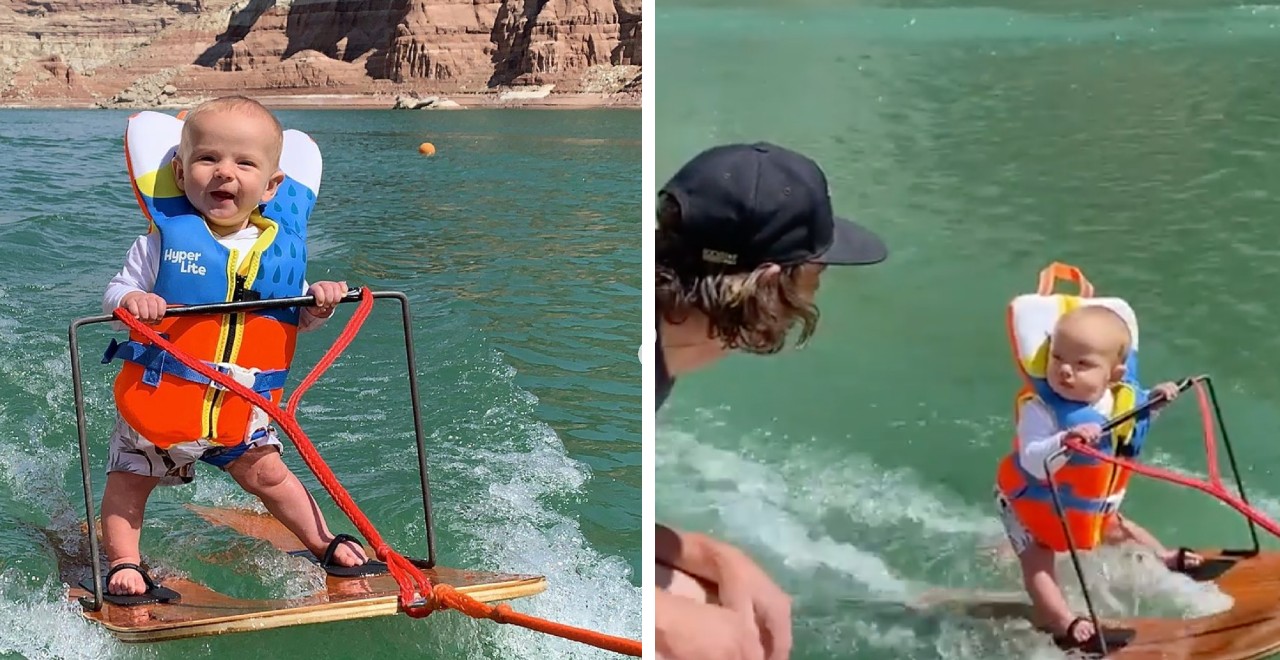 There's cool, and there's "water skiing cool." And then there's "world-record holder, water skier cool" and that's the vibe earned by our new world-record holder for youngest water skier, a six-month-old baby from Utah.
At a time when anything cool with the word "baby" is usually followed by "Yoda," or "shark," this is a true win for a baby from Utah. His parents, Casey and Mindi Humphreys posted a pic and video of tiny Rich water skiing for his 6 month birthday, making him the youngest to do so ever. They included the "#worldrecord" just to make it a full flex of a post.
Of course, there aren't "official" records kept for stuff like that, because it would be kinda weird. But it is accepted that he's the youngest to water ski, at least according to major media outlets.
And sure, with an accomplishment like this, you're gonna have some haters. But also, you're gonna be one of the youngest people ever featured on SportsCenter too, so haters gonna hate. Some people are drawing comparisons to the infamous photo of the Patagonia baby toss, but that baby turned out just fine!
HE'S WATER SKIING AT SIX MONTHS OLD 😳 👏

(via caseyhumpherys, minditaggehumpherys/Instagram) pic.twitter.com/PPuJsTURKw

— SportsCenter (@SportsCenter) September 19, 2020

He's got a life jacket, his dad is right there with him, so he was (probably) gonna be fine. And anyway, the planet is dying and everyone is trying to avoid this global pandemic, so give him some points for living life in a socially distanced and badass way.
Would I do this with my own kid? Of course not. But it's fun to watch someone else's kid enjoy that lake life! Big props to little Rich and I can't wait to see him skydive or bungee jump when he turns 1.