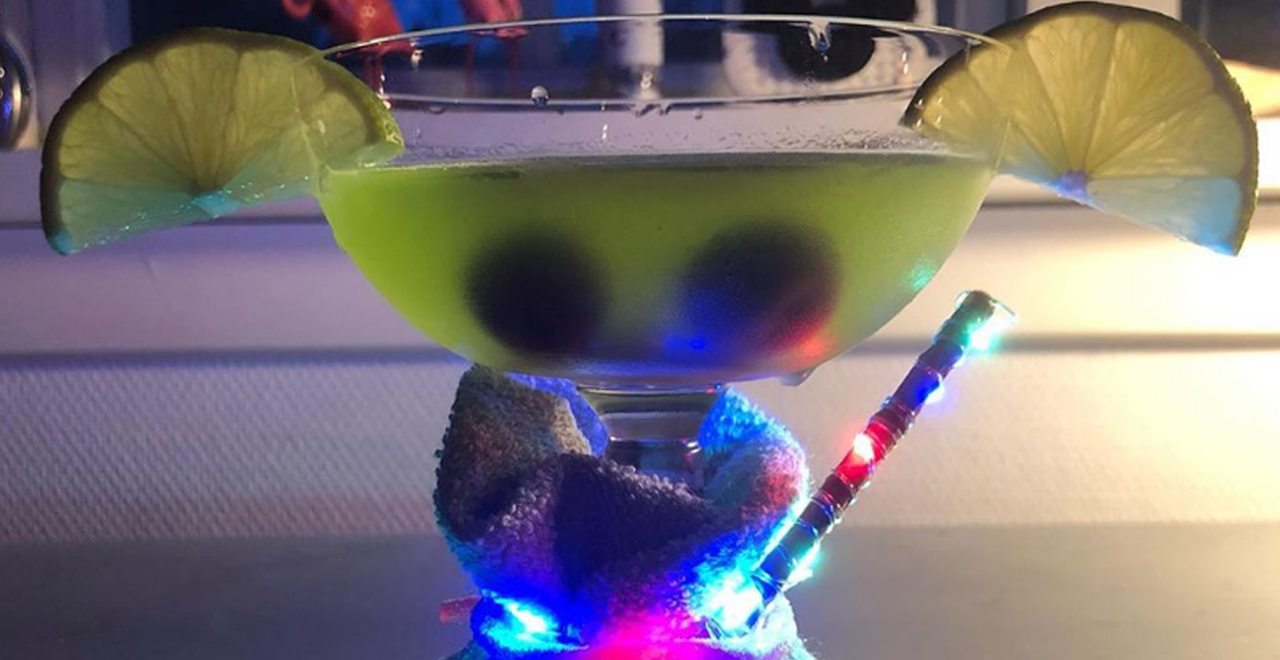 Credit: Instagram/theginhound
It's Baby Yoda's world now, we just live in it. When it comes to all-encompassing internet trends, we at least are far better off with Baby Yoda than we were with Baby Shark, which really pushed the boundaries for "annoying." Baby Yoda, the breakout star from "The Mandalorian" on Disney+, has been in memes, toys, videos and more.
And what makes it at least somewhat fun is the personal touch everyone is leaving on the Baby Yoda craze. From popping up in street art, to the people that went to the lengths of decapitating angels to make Baby Yoda cookies, people are taking Baby Yoda and putting their own spin on it. Which is why this latest twist is enjoyable.
Baby Yoda is now a cocktail. They are popping up at bars all over the country. A bar in Nebraska was one of the first to make a Baby Yoda cocktail, including different types of rum and cherries for the eyes.
OK, you're gonna just have to go with us on this. The key to making these really look like Baby Yoda is to drink a lot of them. The more you consume, the more Yoda-like they become.
If gin is more your style, a bar in Minnesota ran one out, again using the cherries for eyes, limes for ear playbook. And again, we can sort of see the logic behind it. The important thing is, all trends are better in alcohol form, so this movement should be encouraged and supported.
There is no better cocktail to ring in 2020 than a Baby Yoda inspired drink. Consuming a healthy amount of alcohol along with embracing the hottest internet meme in the game is a fitting end to a Star Wars heavy year.