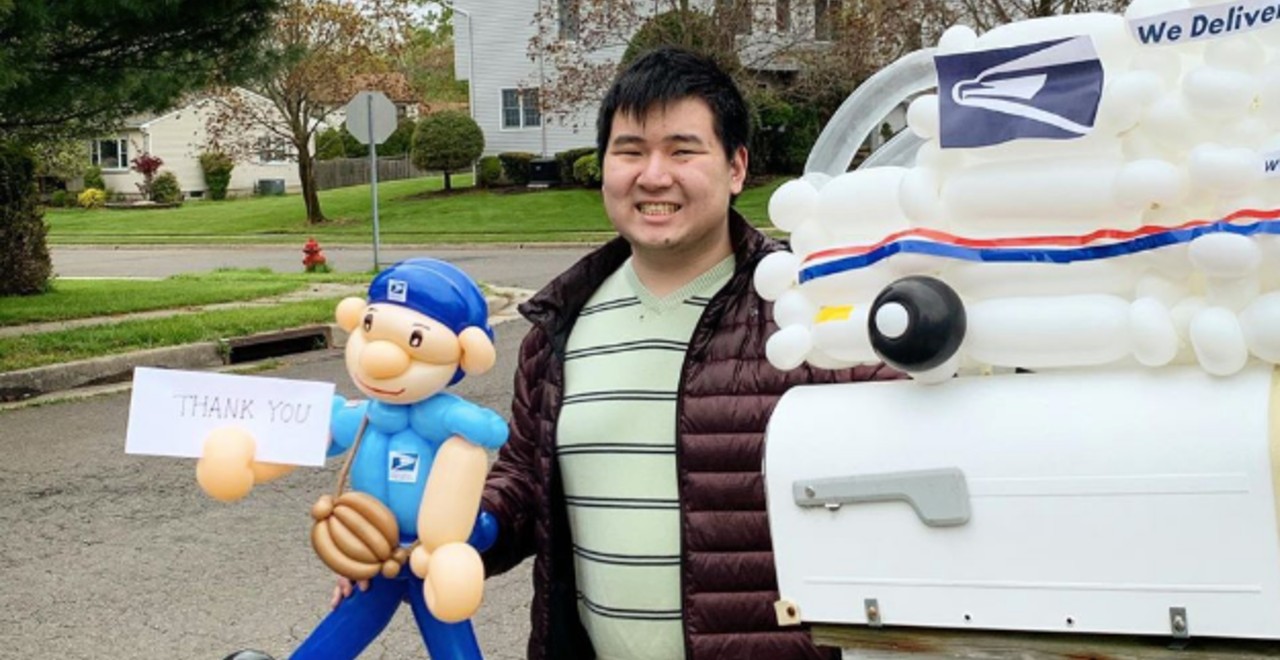 Credit: Facebook/Ausome Balloon Creator
Essential workers have been the glue holding society together since the beginning of the COVID-19 pandemic. People around the world have been looking for ways to thank essential workers for their service, whether that means offering them free shoes, or creating a collection of action figures in their honor.
Eddie Lin, a 22-year-old from New Jersey, came up with an idea to thank essential workers that is bursting with creativity. Eddie was diagnosed with Autism at 3 years old, and with the support of his loving parents, learned to do many things that we take for granted. Eddie has a great relationship with his mom, who is usually his caretaker, and his two siblings. But Eddie and his dad, James, share a very special bond.
"Shaving with real blades and white bubbles is their special bonding time," Eddie's mom, Jenny Lin, explained. "When Eddie went to prom, he said, 'ONLY Daddy helps me with the suit and tie and my hair. NOT Mommy'".
At a young age, Eddie developed a fascination with balloons. At first, he used Youtube videos to teach himself how to turn them into sculptures. Because of the loving support of his parents, Eddie was able to take his passion for creating balloon art to the next level. Eddie's family comes from Taiwan, and his dad's side of the family is still there. In 2014, Eddie went on two very special trips to Taiwan – one with his mom, and one with his dad. Not only did he get to visit family, but Eddie's parents enrolled him in professional balloon classes to improve his unique skill set.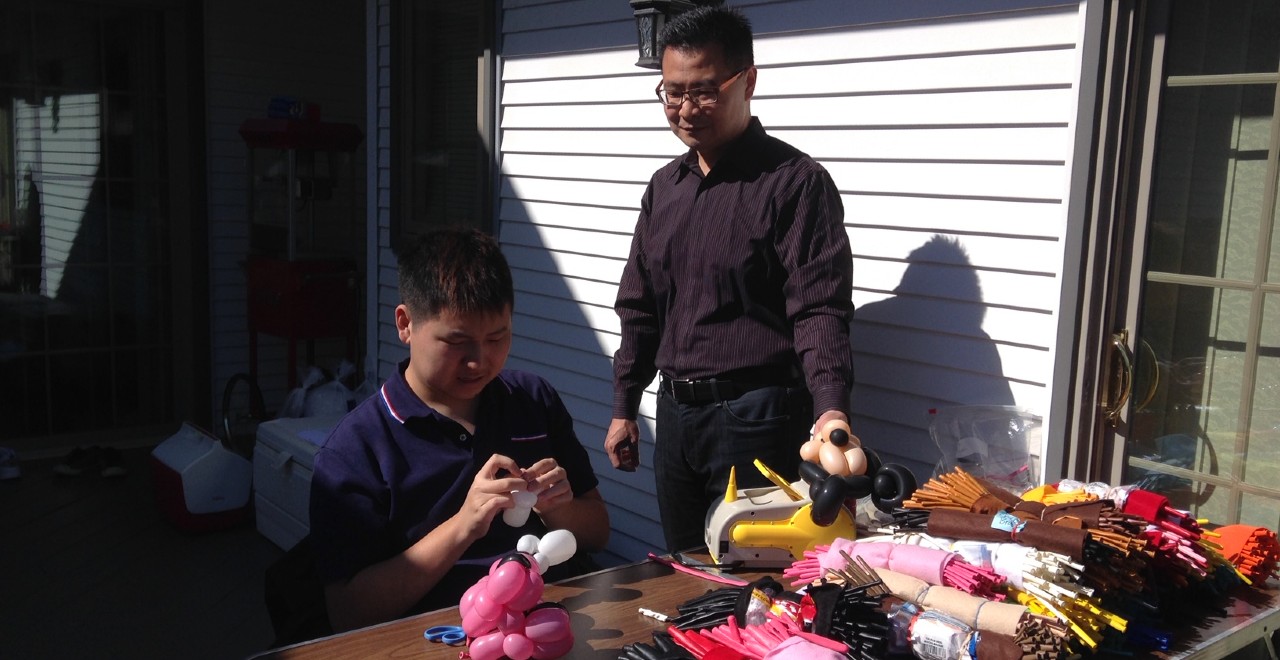 Eddie (aka the "Ausome Balloon Creator") has always loved superheroes, but his love of heroes expands way beyond the ones we see in movies – Eddie wanted to honor the heroes we encounter every day. The idea first emerged when a friend's mom, a grocery store manager, expressed that she was very stressed at work. In typical Eddie fashion, he decided to cheer her up – his way.
Eddie also made a balloon sculpture for his mailman,
And medical workers.
Eddie's mom told CNN, "In his head, people who go above and beyond, those are heroes."
We think you're a hero too, Eddie. Thank you for making the world a little brighter.