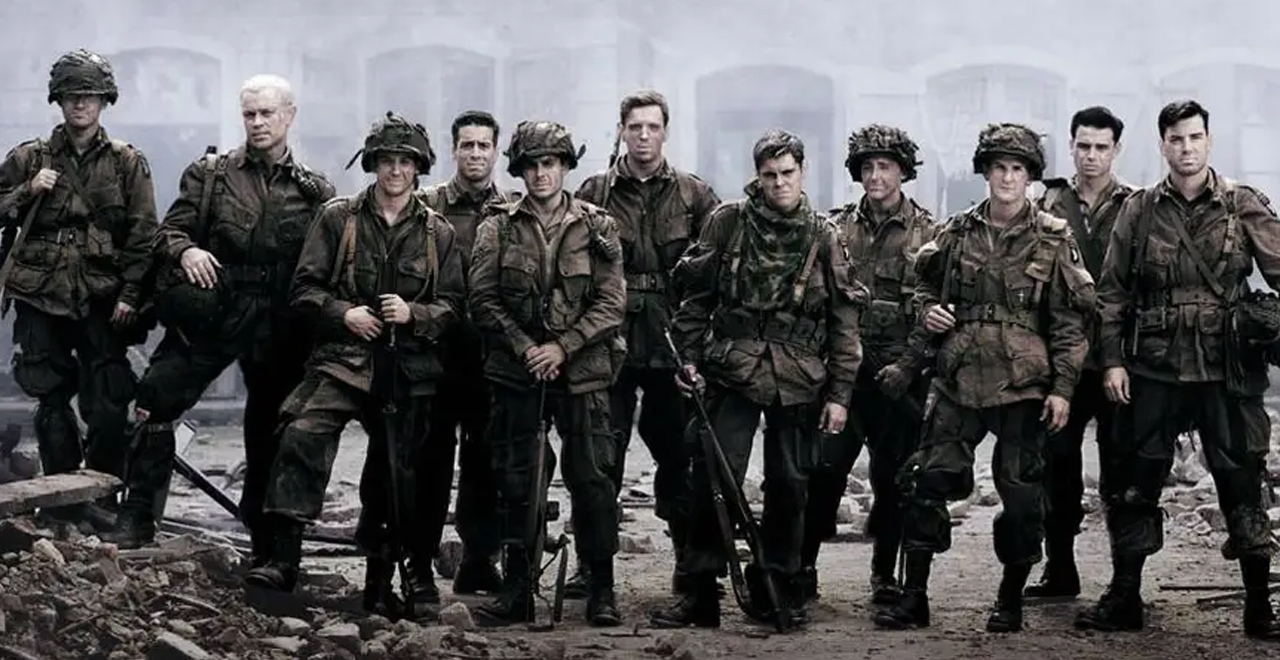 Credit: HBO
When it comes to the golden age of TV, HBO has had its fair share of classic shows. From arguably launching the era with The Sopranos and continuing it with Deadwood and The Wire, and then dominating culture with Game of Thrones, the cable network has a sterling reputation for television excellence.
We haven't even mentioned their comedies like The Larry Sanders Show, Curb Your Enthusiasm, and Veep, or their landmark World War II series The Band of Brothers.
Produced by Tom Hanks and Steven Spielberg, the Band of Brothers miniseries and its follow-up The Pacific were nominated for 44 Emmys and won 15. Now Hanks and Spielberg are following those shows up with a new series about aerial combat, called Masters of the Air, but this one belongs to Apple TV+.
The show is an adaptation of the Donald L. Miller book Masters of the Air: America's Bomber Boys Who Fought the Air War Against Nazi Germany. It will last 10 episodes and cover personal stories of the American and British pilots who fought for freedom in the skies. According to Deadline the first three episodes will be directed by Cary Fukanaga, who helmed True Detective and the COVID-delayed Bond movie No Time to Die.
No word on casting yet, but with this kind of talent behind the camera and behind the scenes, and the reputation that Band of Brothers and The Pacific have for illuminating the heroism and sacrifices of the Greatest generation, there should be no shortage of actors willing to suit up.