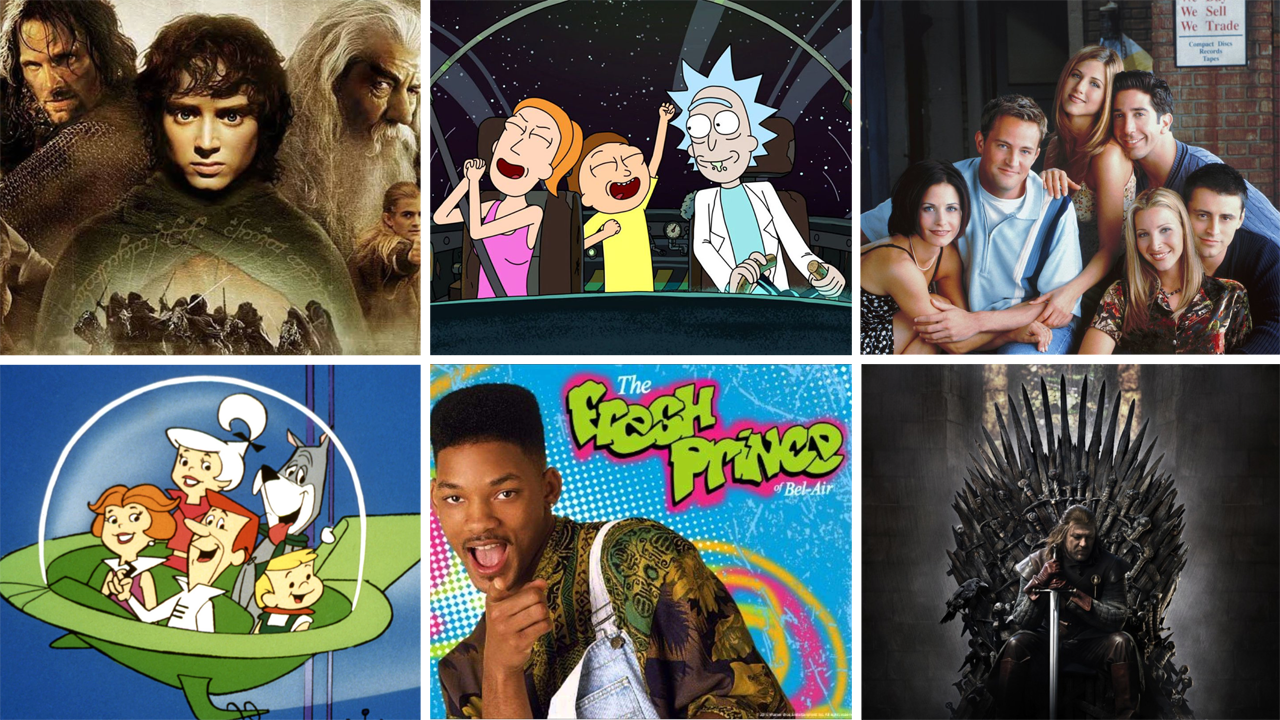 Credit: HBO
The streaming wars are upon us, folks. With Netflix, Hulu, and Amazon setting the standard for what video streaming should look like, we've got a couple of newcomers approaching who are ready to further shake things up.
We've already given you the lowdown when it comes to Disney+ and their massive lineup coming out on November 12th, but Warner Bros own streamer HBO Max is ready to drop some serious players of their own.
The service will cost $14.99 per month—the same price as HBO Now—and if you are already subscribed to HBO, HBO Now, or AT&T HBO, you'll have full access with no additional charge.
HBO Max isn't set to release until May 2020 but here's the scoop as to what will be available as of right now.
HBO SERIES
In addition to the long list of original HBO series that will be available like Game of Thrones, The Sopranos, and Westworld, there are several new shows being debuted along with the new streaming service, too:
The Outsider from Stephen King
Lovecraft Country from Jordan Peele and J.J. Abrams
The Nevers from Joss Whedon
The Gilded Age from Downton Abbey's Julian Fellowes
The Undoing from David E. Kelley
House of the Dragon, the Game of Thrones prequel following the rise of House Targaryen from author George R.R. Martin and screenwriter Ryan Condal.
ORIGINAL SERIES
Raised by Wolves, a sci-fi series from Ridley Scott about "two androids tasked with raising human children on a mysterious virgin planet."
Rap Sh*t (current title), a half-hour comedy from Issa Rae about a female rap group in Miami. Executive produced by Issa Rae.
College Girls (current title), a half-hour comedy from Mindy Kaling, following a trio of freshman roommates at the fictional Evermore College in Vermont.
Bobbie Sue, a feature film starring Gina Rodriguez about a lawyer who seeks justice against her own firm and high-powered client after discovering wrongdoings.
Five stand-up specials from Conan O'Brien and Team Coco. Three of the specials will be hour-long sets featuring TBA comedians, while the other two specials will feature short sets from a number of up and coming comedians.
An hour-long stand-up special by James Veitch, also produced by Team Coco.
CLASSIC TV SERIES
Friends
The Fresh Prince of Bel-Air
The Big Bang Theory
Rick and Morty
The West Wing
South Park
Pretty Little Liars
Aqua Teen Hunger Force
The O.C.
The Bachelor
Robot Chicken
Space Ghost Coast to Coast
Impractical Jokesters
The Closer
Rizzoli and Isles
Major Crimes
CW SERIES
Fans will have to wait until the contract between current CW-series like The Flash and Riverdale comes to an end before they arrive on HBO's streamer, but there are two series that have been on the books since day 1:
Batwoman
Katy Keene (Riverdale spin-off)
LITERARY ADAPTATIONS
Tokyo Vice, based on the book by Jake Adelstein, starring Ansel Elgort
The Flight Attendant, based on a novel by Chris Bohjalian.
Circe, based on Madeline Miller's modern update of Homer's Odyssey.
Anna K: A Love Story, based on Jenny Lee's reinvention of Anna Karenina.
Made for Love, based on Alissa Nutting's book, starring Ray Romano.
Station Eleven, based on the novel by Emily St. John Mandel.
KNOWN IPs
Dune: The Sisterhood (tying into Denis Villeneuve's big-screen Dune)
Rydell High (based on Grease)
Gossip Girl (a prequel to the CW series)
Gremlins: Secrets of the Mogwai (animated prequel series to the 1984 film)
Rules of Magic (prequel to Practical Magic)
The Boondocks, along with two new seasons from original series creator Aaron McGruder.
BBC SERIES
Doctor Who (2005 series and onward) with future seasons streaming after their BBC America run has ended airing original episodes.
Luther
Top Gear
The Office (U.K. version)
The Honourable Woman
STUDIO GHIBLI LIBRARY
Anime fans rejoice! If you haven't already paid for access to the Studio Ghibli Library, all 21 films are leaving Disney for HBO Max:
Nausicaa of the Valley of the Wind
Castle in the Sky
My Neighbor Totoro
Kiki's Delivery Service
Only Yesterday
Porco Rosso
Ocean Waves
Pom Poko
Whisper of the Heart
Princess Mononoke
My Neighbors the Yamadas
Spirited Away
The Cat Returns
Howl's Moving Castle
Tales from Earthsea
Ponyo
The Secret World of Arrietty
From Up On Poppy Hill
The Wind Rises (coming Fall 2020)
The Tale of the Princess Kaguya
When Marnie Was There
SOME DC CONTENT
Doom Patrol will stream on both DCU and HBO Max starting with season two.
DMZ, based on the Vertigo Comics title. This one will be produced by Ava DuVernay.
BLOCKBUSTER FRANCHISES
The Matrix
The Lord of the Rings
The Hobbit
Gremlins
Lego
CHILDREN'S PROGRAMMING
New series:
Looney Tunes Cartoons, a new series starring the classic cartoon characters.
Jellystone, a new animated comedy featuring Yogi Bear, BooBoo, and the rest of the iconci residents of the titular town.