Here's Your Chance to Be in the New Bill & Ted Movie
When everything around us feels a little grim, we take solace in the fact that there is a bright, shining beacon of positivity just around the corner in the form of a new Bill & Ted movie. (We use "just" lightly because while August 21st may seem like a safe bet, nothing in this world is certain. But we will wait as long as it takes to see this movie.)
Of all the late-in-the-game sequels we've been seeing over the past few years, this one felt like the least likely to actually happen. Just check out this compilation of Keanu Reeves giving updates to MTV News for 10 years on the status of Bill & Ted 3:
But here we are, living in a world where Bill & Ted Face the Music is currently in post-production and on track to open on time. And to make things even more excellent, you now have a chance to actually be in the movie.
Ed Solomon is the co-writer for all 3 Bill & Ted movies has given us a pretty sweet update on his Twitter account (which you should absolutely follow because it's an overall great Twitter account). Now until May 20th, fans can submit videos of themselves rocking out to 30-second pre-recorded track of squealing 80s guitar for a chance to be included somewhere in the actual film.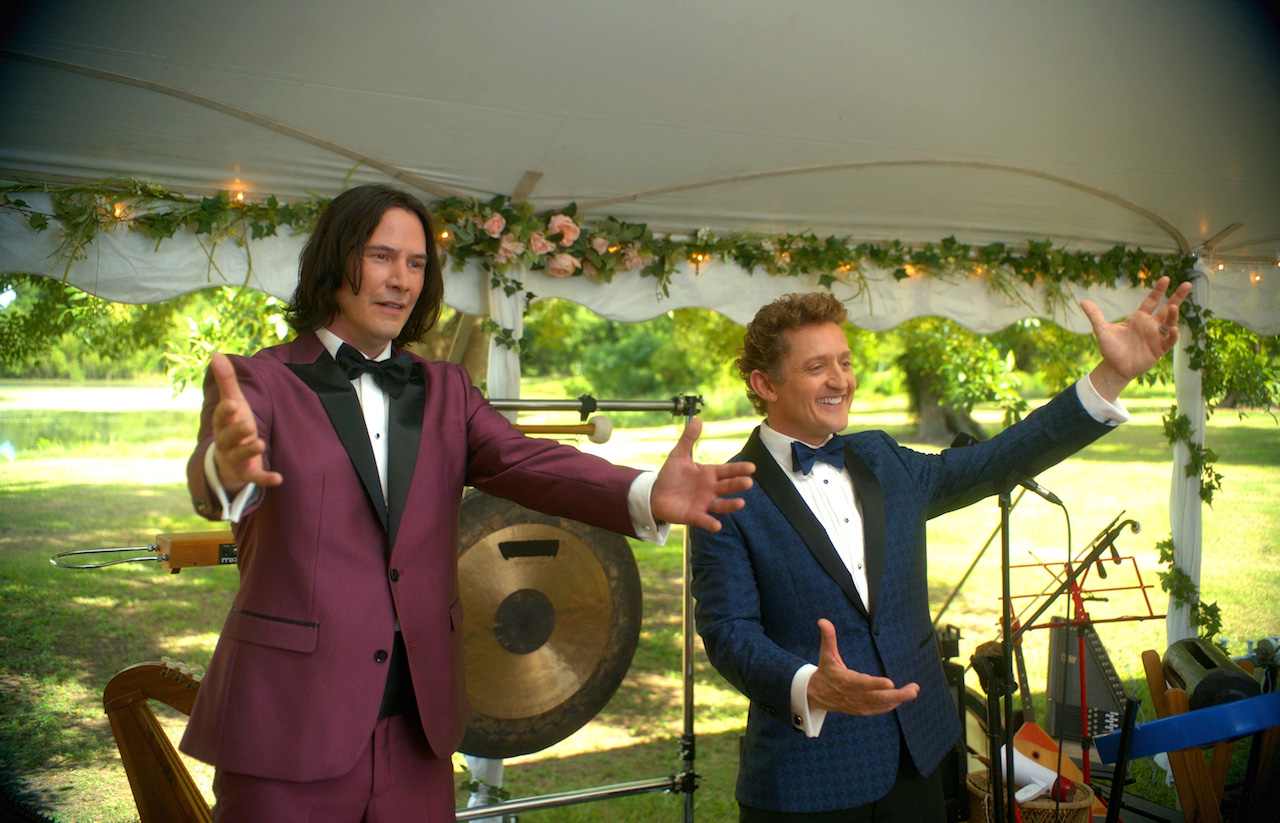 According to Solomon, "Even if you don't know how to actually play the instruments, it's highly unlikely we'll be using sound from the submitted videos anyhow, so just fake it. Or heck – rock out on air guitar. Or play a mop and a trash can lid. Just plain dancing is fine, too. We're not looking for anything specific – just fun and originality and a certain emotional quality that's impossible to specify but usually emerges when people are having a good time and being with the ones they love. At the end of the day, it's the spirit behind it that's important."
Does anything capture the "be excellent to each other" and "party on dudes!" spirit of this franchise more than this? You can find all the details as well as the sound clip all at partyonwithbillandted.com. And if you're looking to get more pumped for this movie while simultaneously making your day a million times better, maybe revisit this scene, which is 100% the greatest scene to ever be put to film:
Party on dudes!