This Condo's For You, Listing Showcases Florida Home Covered in Bud Beer Cans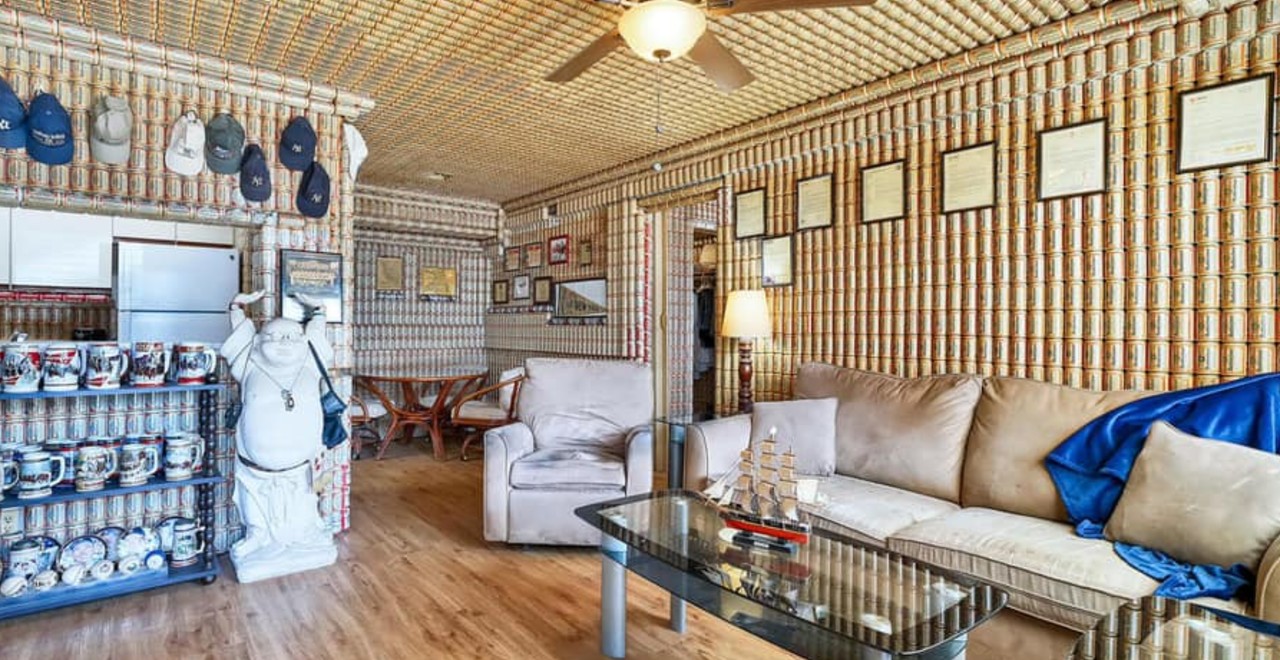 Say what you will about 2020 but it's provided us with some pretty unique real estate opportunities – like a beautiful home that has a complete jail in it. Now a condo for sale in Florida (of course) has come on the market that is completely covered in beer cans. Not, like, post bender empties that haven't been cleaned out, but more like a meticulous crafting project that included a copious amount of beer drinking (the best kind of crafting!).
We can all agree Dads love beer, whether it's drinking with your dog, or even enjoying your last beer with your kids. Dads happily embrace the dad bod that comes with a beer hobby, some dads even drink a Dad bod beer.
The listing agent thought the seller had found a unique wallpapering, without realizing it was more like a unique lifelong obsession. The original tenant, who has passed away, was a huge fan of Budweiser and spent years working to cover every single wall and ceiling (except for the bathroom) with beer cans.
Budweiser shared the images of the condo on it's Facebook page, saying "The perfect house doesn't exi—"
The home was owned by a Navy Vet, who spent 16 years consuming enough product for the job. The 2-bedroom condo in South Florida is for sale for $100,000, although to sweeten the deal, Budweiser is offering free beer to whoever buys it (as long as they don't renovate).
Hey @BuyAndSellWPB, who bought this house?

Let us know so we can stock their fridge with beer (as long as they don't renovate). pic.twitter.com/6IZmc7mfhy

— Budweiser (@budweiserusa) September 16, 2020