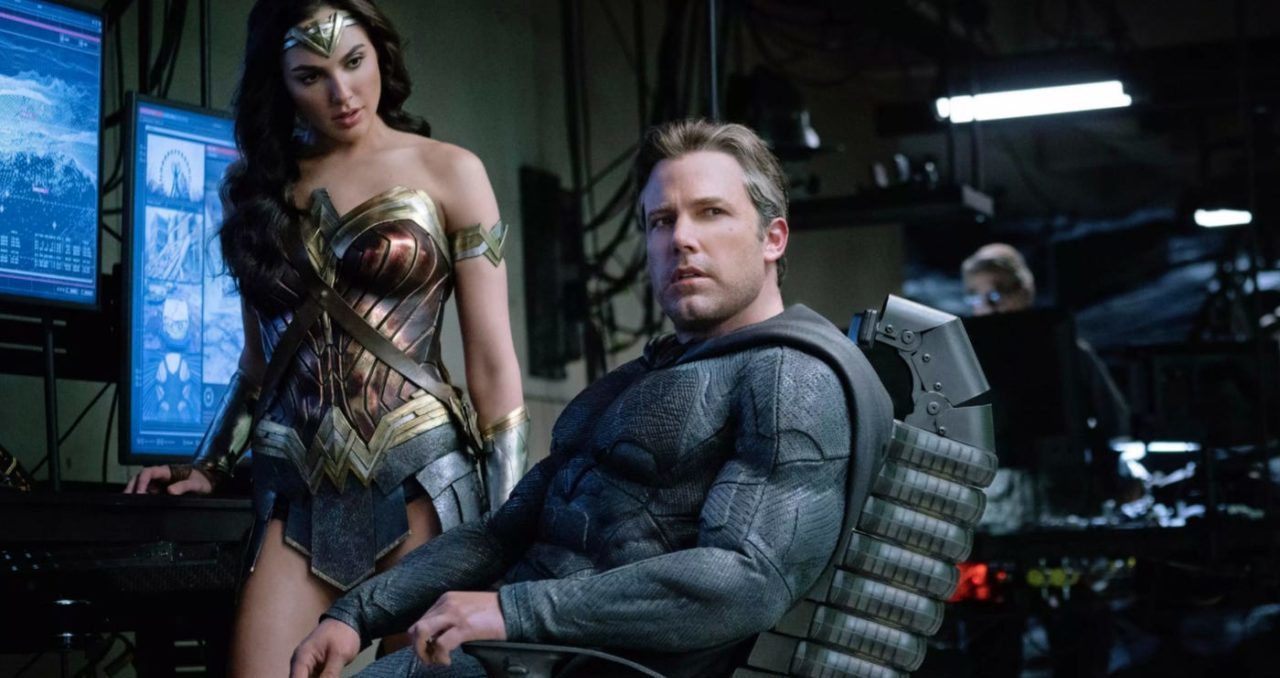 Credit: Warner Bros
Hollywood may still be largely shut down as the pandemic continues to rage across the country, but that hasn't stopped the superhero machine from chugging along. Black Widow's release was delayed, so it will be a few months before we get the next phase of the MCU, and despite the fact that Wonder Woman 84 was pushed to fall and production on Matt Reeves's The Batman, starring Robert Pattinson, has been delayed, DC has been making news behind the scenes.
First, HBO Max announced their plans to release the Snydercut next year, and then details emerged about the long-awaited Flash movie. The most interesting nugget? That Michael Keaton will be reprising his role as Batman in a co-starring part as a mentor to the speedy superhero. And now there are whispers that DC has plans to bring another former Batman back into the fold.
The rumors, which Cosmic Book News reports first appeared on 4chan but have since been supported by leaks in other places, like The Cultured Nerd, suggest that Ben Affleck has already signed a deal with HBO Max to re-appear as Bruce Wayne and his vigilante alter-ego in future films related to Zack Snyder's Justice League.
"Ben has indeed signed a new contract and he is coming back," claims Taylor Murphy of The Cultured Nerd. "The official announcement is expected to happen either at DC FanDome or during JusticeCon. One of the two, we're going to get that announcement but it's going to happen before September. We're going to get the official announcement and we are going to get the Snyderverse Batman is going to be returning."
Murphy suggests that Affleck is returning because he is fully on-board with Zack Snyder's vision, and now that Snyder's Batman is back, so is Ben. Apparently, DC doesn't see a conflict between the three Batmans – Affleck's, Keaton's, and Pattinson's – and that part of the idea is for multiple Batmans to exist within a broader DC multiverse.
"They are bringing everybody back," says Murphy. "This is planned… This is a design because of Zack. This is a plan that they're moving forward with. I mean, I keep saying it is a great time to be a DC fan."
It's certainly might be if any of this is true. It's hard to know, and until – and unless – an official announcement is made, it's probably best to take this all with a grain of salt. After all, Affleck has spoken about the difficult time he had portraying Batman in Justice League, and he may not have any interest in revisiting the role.
But with the Snydercut on the way, and Keaton and Pattinson already on-board, it's not that difficult to imagine DC bringing in a third Batman, and differentiating themselves from the MCU with a Batman triple-play. Hopefully Hollywood gets back to business soon so we can find out.
At the very least, three Batmans would give fans a lot to argue about!