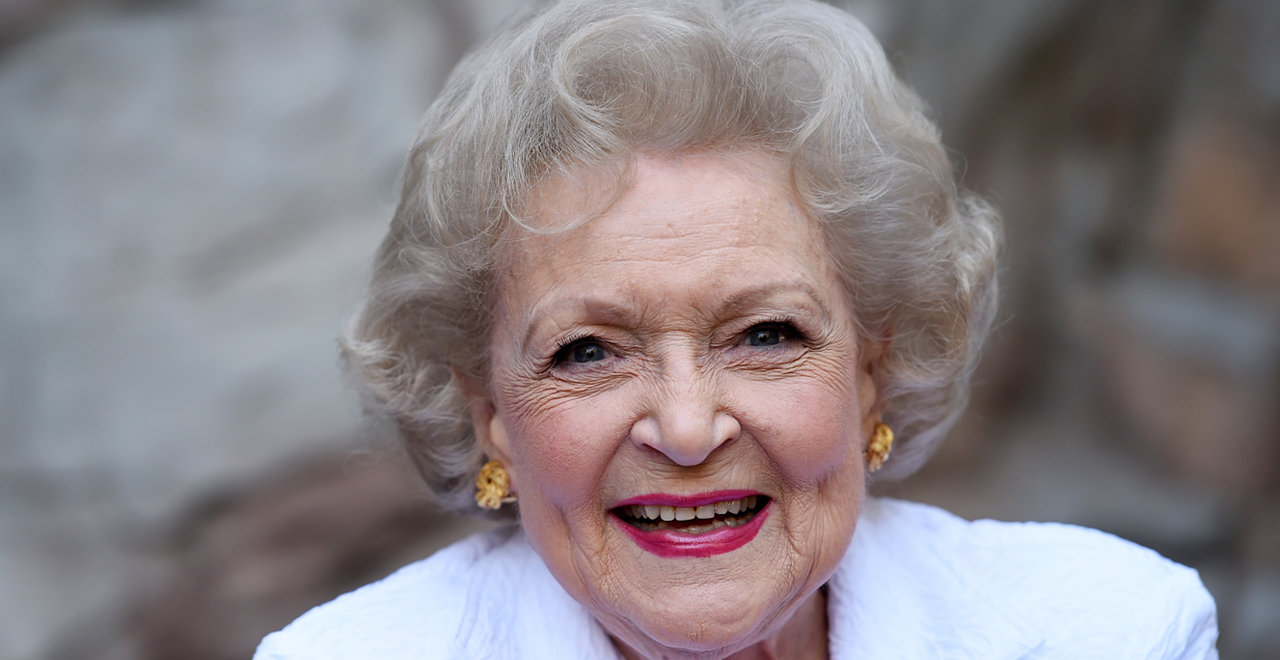 Credit: Getty/Amanda Edwards
The comedy world has been rocked in recent weeks by the passing of several icons. Jerry Stiller and Fred Willard filled the world with laughter for decades, right up until their last moments (and beyond, honestly, as their seminal works continue in syndication and streaming). But that has left some fans paranoid, especially since some subscribe to a theory that major deaths occur in threes. Which is why Betty White's reps had to contact The Today Show to inform them…that she is doing just fine.
Of course it's natural to worry about the comedy darling, as the Golden Girl is nearly 100. And with the world in the grips of a pandemic that especially wreaks havoc on the elderly, how can you not be just a little bit worried about the 98-year-old comedy star?
She's doing just fine, her reps insist. They maintain no non-essential visitors are going into her house these days and that she's mostly accompanied by a family of ducks in her backyard. So that's how she's riding out this quarantine, just chilling with some ducks.
"No one permitted in except those who must. Has helpers who are great with her," White's rep said in an email. "Betty has a beautiful backyard with a number of wild animals visiting," her rep said. "Two ducks always come by to say hello. They waddle up to her glass door and look in."
Reportedly, she's passing the time and keeping herself sharp by doing tons of crossword puzzles. As soon as it's safe, the beloved actress will be back to work filming the movie she was making before the pandemic halted production.
"The animal community is watching over her," White's publicist said. "The virus is afraid of Betty!"
I can buy that, and while I'm glad she's safe, we really can't afford any more bad news. This is why all celebrities, even bit players, over the age of 60 should be sequestered, possibly with their own ducks, until this all blows over.
Here at The Dad, we hope you, your families, and communities stay safe and healthy during the COVID-19 pandemic. For the latest information, please utilize online resources from local public health departments, the Centers for Disease Control, and the World Health Organization to remain as informed as possible.