Bindi Irwin Expresses "Boundless" Love for Daughter and Husband in Baby Update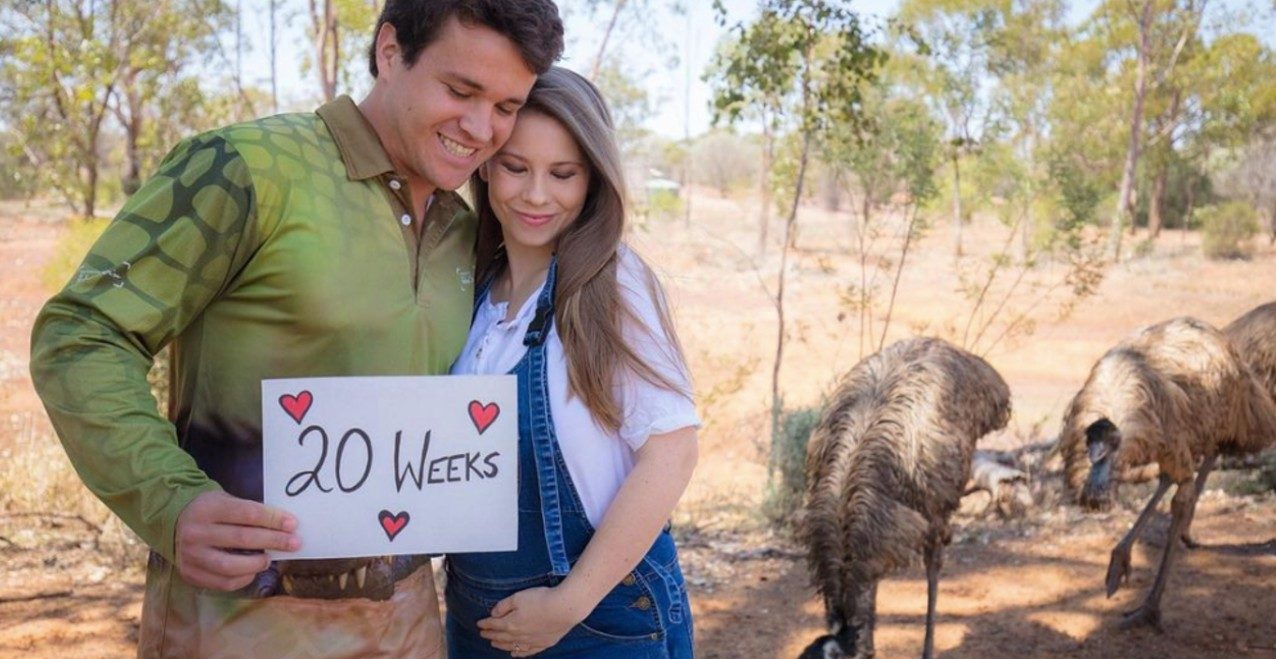 It isn't often that the world falls in love with an entire family. Of course, it started with the incomparable Crocodile Hunter, the man who taught us about the beauty of nature and helped us love wildlife as much as he did. In true family man fashion though, Steve Irwin brought his whole family along for the ride, graciously allowing us to pretend we were also part of his adventurous and loving family. And that's exactly what he wanted.
Steve once said, "When I talk to the camera, mate, it's not like I'm talking to the camera, I'm talking to you because I want to whip you around and plunk you right there with me."
And watching him explore, listening to him speak (he spoke to you, not at you), that much is abundantly clear.
After we lost Steve Irwin, fans around the world turned to the Irwin family as they continued his legacy of conservation and wildlife education. Bindi Irwin, the 22-year-old daughter of the legendary crocodile hunter, has taken us all under her proverbial wing just as her father had done. She's a conservationist in her own right, and just like her dad, invites us into her personal life to both mourn and celebrate with her. Thanks to Bindi, we've been able to continue pretending we're part of the (very) extended Irwin family 14 years after Steve Irwin's death.
View this post on Instagram
Bindi shared her wedding, her pregnancy announcement, and now, Australia's sweetheart is sharing adorable updates on her pregnancy as if we're far-away relatives eager to add another little one to the family. And honestly, we kind of are (at least in our hearts).
Last week, Bindi shared another milestone on Instagram – the young mom-to-be is halfway through her pregnancy. "Halfway there!" The photo's caption read. "20 weeks pregnant and our baby girl is about the same size as a recently hatched emu chick. The love I have for my sweetheart husband and our beautiful daughter is boundless."
View this post on Instagram
In the most lovably Irwin way possible, Bindi compares the size of her baby to the animals she loves so dearly. Leaning in close to her husband Chandler Powell, the couple holds up a sign that reads "20 Weeks." And of course, they're standing in front of some fully-grown emus. A must-have for every mom-to-be (at least, if you're an Irwin).
As Bindi stated, her baby girl is already so loved – not just by the Irwin family, but by people around the world who cared so deeply for her Crocodile Hunter dad. Steve Irwin made an enormous impact on the world, and his wife and kids are doing an incredible job keeping his memory alive through continuing his legacy. And now, we cannot wait to welcome the next generation of Irwins to the world.