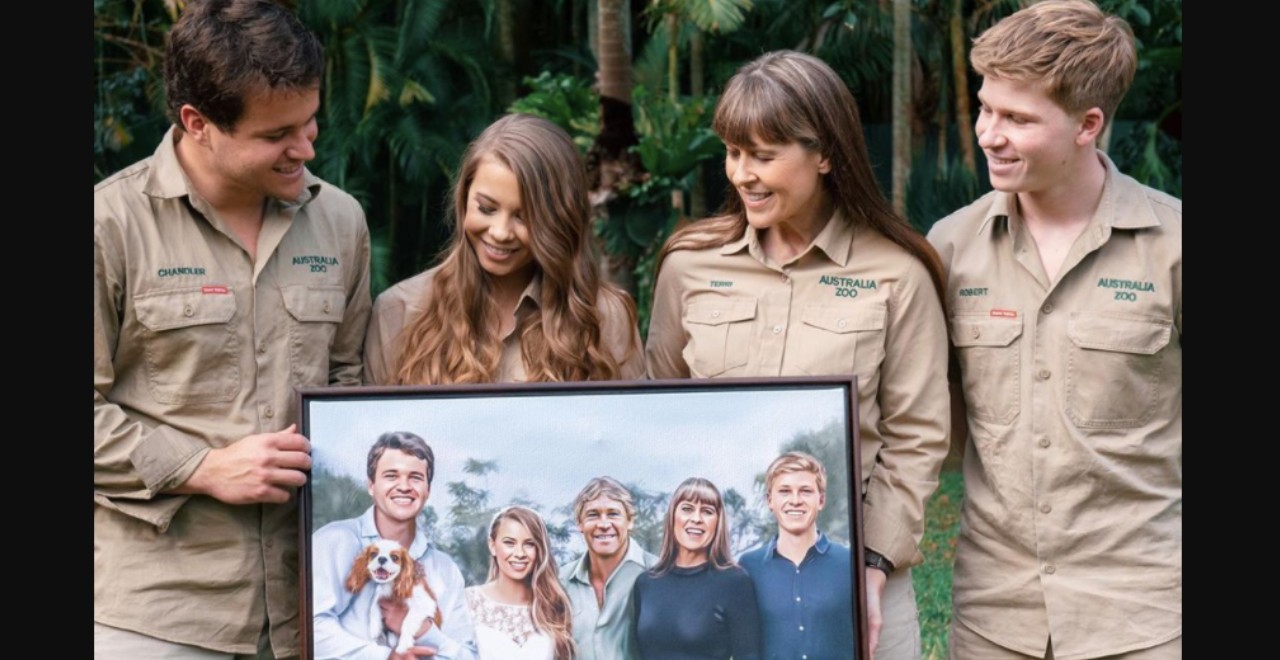 Credit: Instagram/bindisueirwin
It's impossible to imagine celebrating life's most exciting milestones without those you love the most, but it's something many of us have to face. Bindi Irwin, daughter of the world's favorite Crocodile Hunter, has had to face this difficult reality time and time again after losing her dad at just 8 years old. Though Steve's absence is undoubtedly felt by his family on a daily basis, they have done an amazing job over the years making sure to honor and commemorate him at every turn. Bindi was extremely close to her dad and has posted touching tributes to him on occasions like Father's Day, her birthday, and even her engagement.
In the 14 years since Steve Irwin's death, his memory hasn't faded. To us, he will always be the Crocodile Hunter – a man with a big personality and an even bigger heart. To Bindi and Robert, he will always be their beloved dad. During Bindi's wedding at the Australia Zoo, Steve's blown-up picture was displayed right next to where the couple exchanged their vows giving the appearance that he was standing right next to Bindi's brother and mom.
Although Bindi's wedding was several months ago, she recently received an extremely meaningful gift which she shared on her Instagram page. Artist Debb Oliver created a piece based on a picture taken on Bindi's wedding day – but this talented artist gave the picture an incredibly special addition. Between Bindi and her mom Terri, Oliver added a beaming Steve. His arms appear to embrace his wife and daughter, and on his face is a look of pride and joy any dad would have on their daughter's wedding day.
In Bindi's Instagram post, her family holds the beautiful gift, looking down fondly as if they're reminiscing over a fond memory – it's extremely fitting, because to the Irwin family, it's as if Steve was right there with them celebrating Bindi's wedding. The photo is captioned, "'To live in hearts we leave behind is not to die.' ― Thomas Campbell. Thank you @the_monkey_brush for creating this spectacular piece." The quote Bindi chose is the perfect embodiment of how the entire Irwin family has lived their lives since losing Steve. Although he is no longer here physically, to the Irwin family, he will never really be gone.