Bindi Irwin Wrote a Book Honoring Her Family's Conservation History and Legacy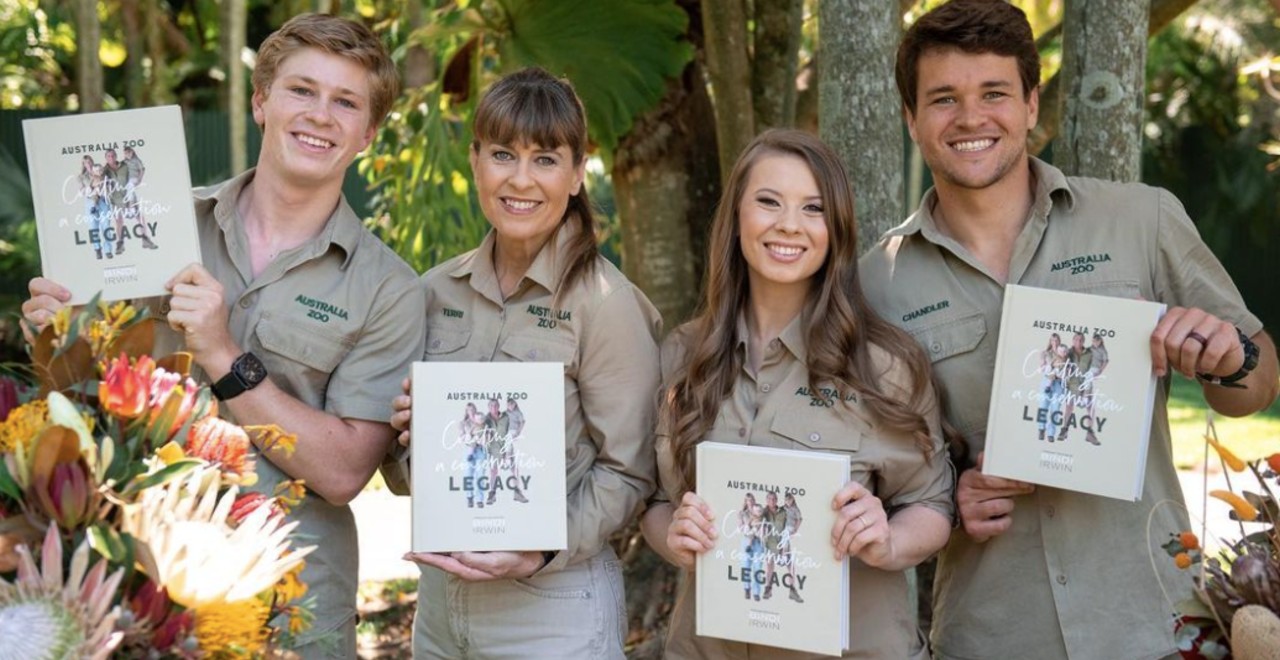 As if Bindi Irwin wasn't busy enough with her recent wedding, her own conservation work, and preparing to become a first-time mom, she's taken on another important task. Over the past 5 years, Bindi has been compiling her dad's old photos, journal entries, and archives to document the history of the Australia Zoo, the Crocodile Hunter's legacy. It's been a priority for the Irwin family to keep Steve Irwin's memory alive over the 14 years since he passed away, and this touching book is the family's most recent tribute.
The announcement was made on November 15, which coincides with Steve Irwin Day. Steve Irwin Day is a day dedicated to honoring Steve Irwin's memory, along with everything he accomplished in the world of conservation. Though Irwin left this world far too young, his family has made it clear that they will proudly continue where he left off.
View this post on Instagram
Bindi's Book, titled Creating a Conservation Legacy, takes readers through a remarkable 50 years of history. The Australia Zoo's website explains, "Join Bindi Irwin as she takes you on the amazing journey from humble beginnings through to where we are today – effecting change in our own backyard and around the globe. It's a substantial story that includes hundreds of photos from the Irwin family archives – many that have never been seen before."
Bindi shared the exciting news on Instagram, posting a picture of herself alongside her brother, mom, and husband – each holding a copy of Bindi's touching book. The book's cover contains a classic Irwin family photo, with Terri and Steve each holding one of their adorable kids when they were younger.
View this post on Instagram
The Instagram caption reads, "Almost 5 years in the making. Looking through countless archives, Dad's old journals, Australia Zoo booklets and photographs tucked away in office corners. It's finally here. I wrote this book to capture the very essence of our extraordinary 50 year history. Now, I'm sharing this journey with you."
Bindi's husband Chandler was quick to show support to his wife, thrilled to see the culmination of years of effort. "Your hard work and dedication to writing this book was amazing," he commented. "Congratulations sweetheart."