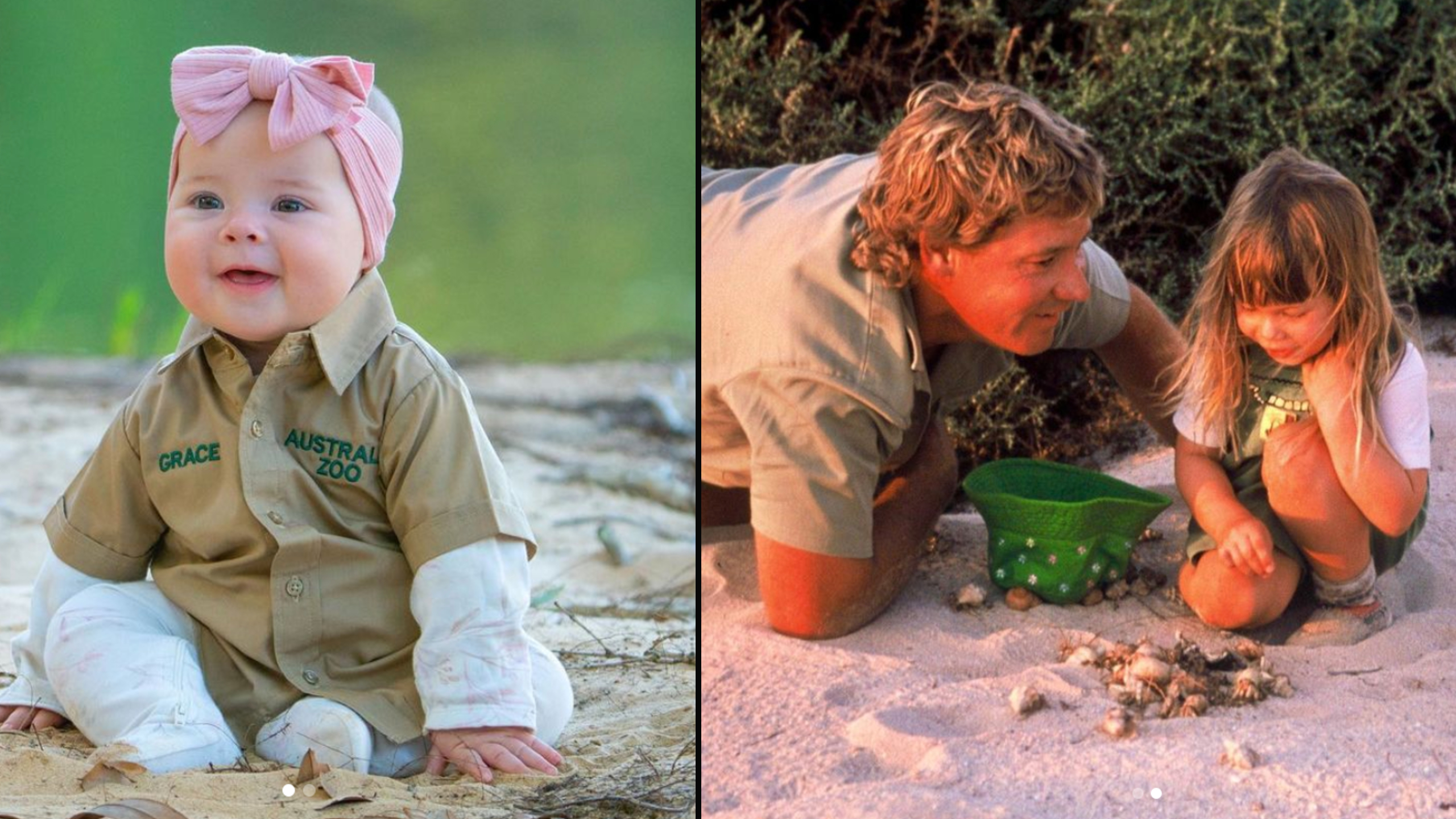 Credit: Instagram/BindiSueIrwin
Steve Irwin made a decided impact during his time, with a legacy carried on by his children and perhaps someday, by his new granddaughter as well. Bindi Irwin gave a sweet tribute to her late dad on the 15th anniversary of his passing. She posted a photo of her five-month-old daughter, Grace Warrior, and a throwback picture of herself with the late Crocodile Hunter.
"This sweetheart has been watching her 'Grandpa Crocodile' on the projector at our camp here on the Steve Irwin Wildlife Reserve," Irwin wrote in the caption. "She lights up when she sees him on screen."
View this post on Instagram
The entire Irwin family has spoken at length in the past about how much Steve would've loved being a grandpa, and it's not hard to imagine after seeing how his face would light up around his children.
"I wish with all my heart that Dad could hug my beautiful girl," Bindi wrote. "It's been 15 years since he passed away. I hold on to the thought that he's her guardian angel now, watching over the most special part of my life, Grace Warrior."
While there's no replacing the hole he left behind, there has to be at least some comfort in his family knowing they carry on his legacy through his work at the Australia Zoo. And it has to be nice to have so much of Steve's work on camera that they can share with the next generation, so they can get to know the man who meant so much to so many.