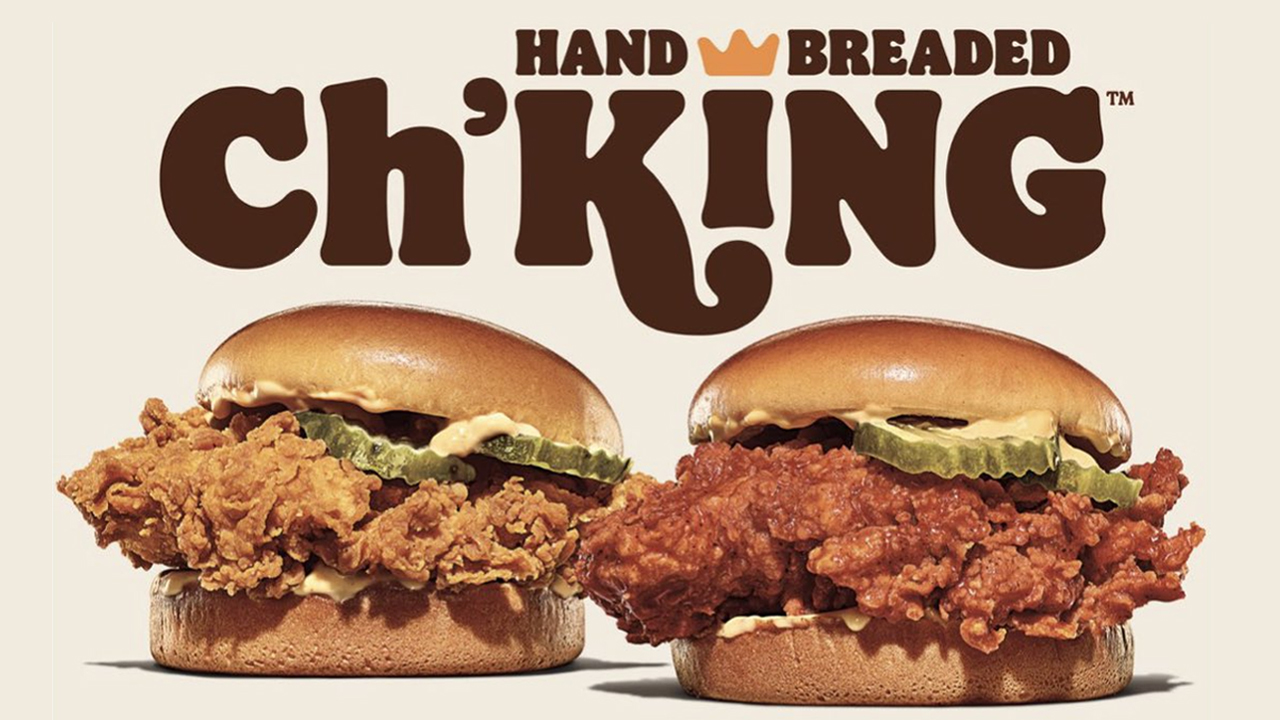 Credit: Burger King
Few battles throughout history have been as delicious as the chicken sandwich wars. Chick-Fil-A ruled for years before other brands decided to enter the fray. Popeyes and McDonald's have the latest entries, along with Taco Bell (why not?). KFC went rogue with donut buns. And now, Burger King has entered the chat.
BK's long-rumored new chicken sandwich (announced in 2020) has finally hit stores, and it has a new name to go with its new sandwich. It is now referred to as the Ch'King.
JUST IN: @BurgerKing announces June 3 nationwide release of a chicken sandwich, in regular and spicy called The Ch'King. pic.twitter.com/TOT2PzIVda

— Darren Rovell (@darrenrovell) May 19, 2021
Starting June 3rd, you have two weeks to order one through the app or online to get a FREE Whopper added to your order. If you're a Game of Thrones fan (season 1-7 of course) just consider the Whopper to be the Hand of the Ch'King.
The Ch'King is a hand-breaded chicken fillet, pickles and a signature sauce served on a potato bun. There's also a spicy version, with a spicy glaze, and a deluxe version with lettuce and tomato. The sandwich has been in development for two years (that's like longer than an Avengers movie) so you know it's gonna be a worthy entrant into the tastiest battle royale of all time.
The early buzz is that it may be the best thing on the BK menu, and the brand is owning the hype, saying they would create a delicious hand-breaded chicken sandwich that was worth the wait, "we just didn't anticipate that it would turn out quite this good."
And they even opened the press release with a pretty aggressive and bold statement:
"We committed to not half a**ing our sandwich, and we meant it."
We expect nothing less for a battle this important.