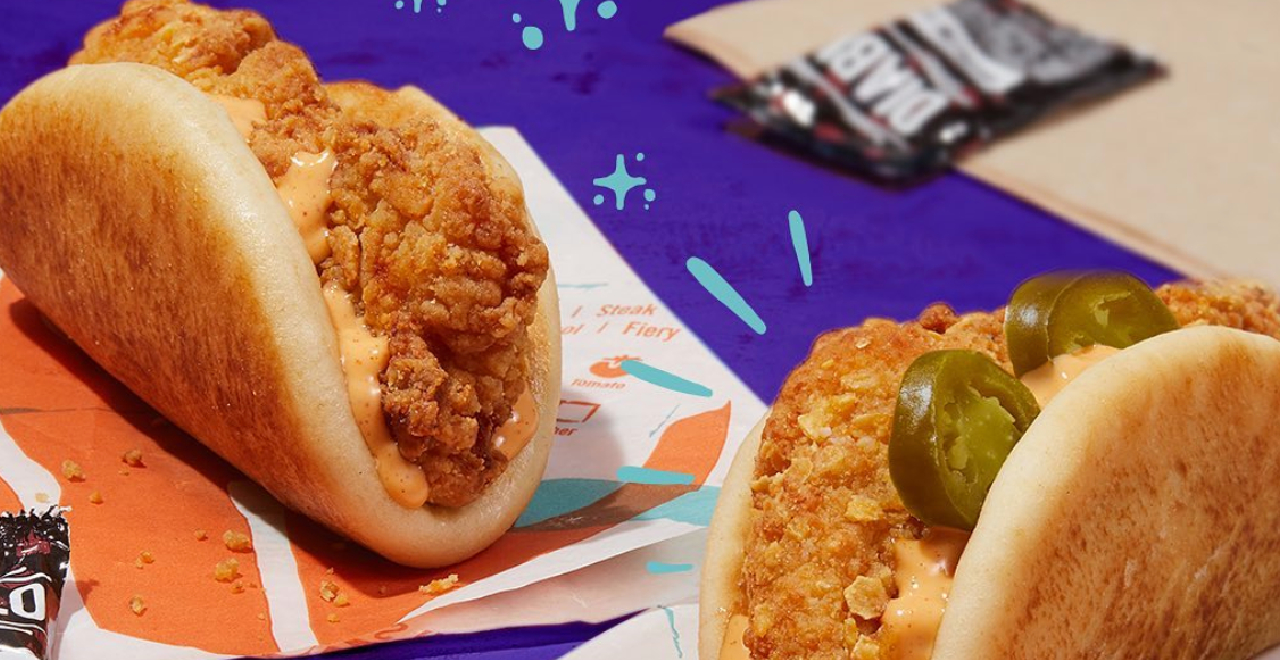 Credit: Instagram/tacobell
There is a new player in the chicken sandwich wars, and it is a taco. And no, this isn't one of these "Is a taco a sandwich?" debates (but is it tho), it's a new chicken sandwich taco from Taco Bell. Yep, Taco Bell has entered the chicken sandwich battlegrounds.
When it comes to killer chicken sandwiches, it used to be Chick-fil-A and then everyone else. And then along came Popeyes, and the wars were on. Wendy's spicy chicken has always been a competent player, but they've tried to up things with a jalapeno popper sandwich. After experimenting with spicey McNuggets, McDonald's is rolling out several different new fried chicken sandwiches (a true act of desperation) and Burger King is reportedly joining the fray later this year (yawn).
Let's be real, it's still a battle between Chick-fil-A and Popeyes. But, Taco Bell is an intriguing newcomer. The new "Crispy Chicken Sandwich Taco" is rolling out next month at select locations and everywhere later this year. Here's what you need to know: it's an all-white piece of chicken, marinated in jalapeno buttermilk, fried with a crunchy tortilla chip coating, and served in a puffy bread shaped like a taco. It's topped with creamy chipotle sauce, and you can spice it up with jalapeños on top.
View this post on Instagram
I am not a fan of the gimmick sandwiches trying to enter the arena with the true greats. But even I must admit, this sounds incredible. And it is coming at the right time for the taco chain, which alienated some of its most vocal customers earlier this year when they culled popular items from their menu and tried to explain by saying "Covid shrug emoji."
They have brought back their Nacho Fries, but fans still yearn for their Mexican Pizza. They gave us a wine to pair with Chalupas.
But Crispy Chicken Sandwich Taco? Here for it.
And you can tell the competition is worried, because they are trying to mock it:
The chicken wars are about to get a lot spicier.