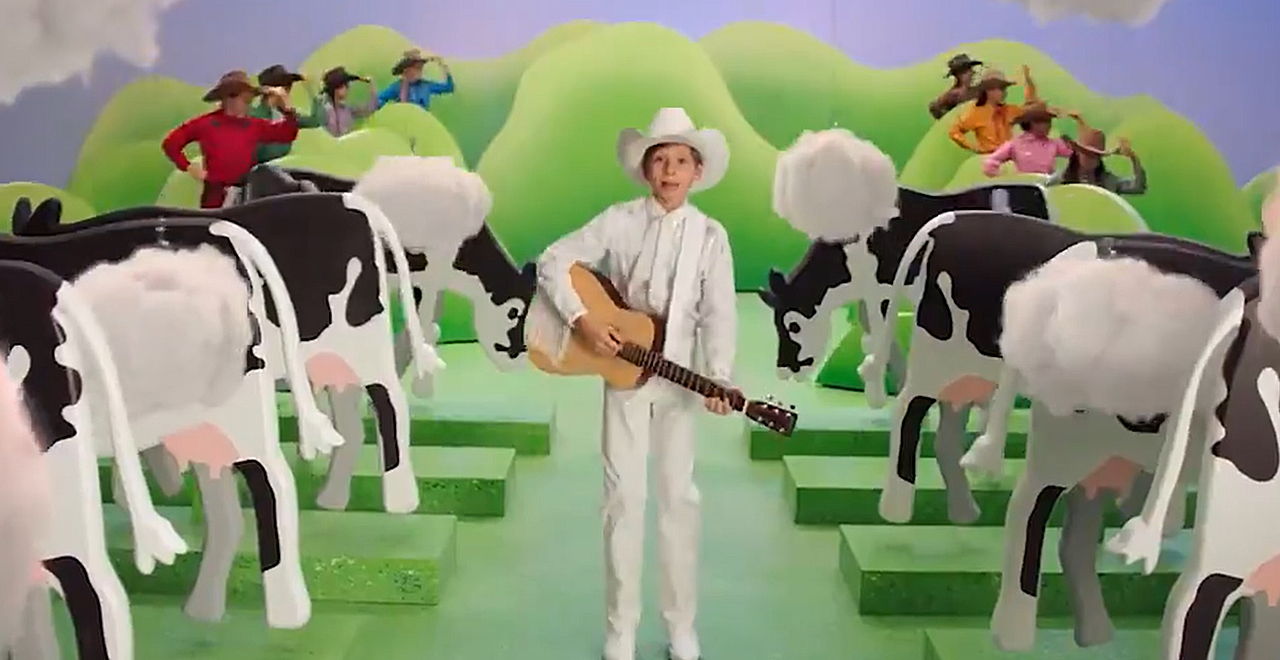 Credit: Twitter/BurgerKing
Burger King announced a new initiative to combat cow farts. The King is the hero we need, not the hero we deserve. The fast-food chain has developed a new sustainability plan to introduce a low-carb diet for their cows (the future Whoppers) that will reduce emissions by 33 percent per day.
Basically, it boils down to adding 100 grams of lemongrass to the cows' daily diet to help with digestion and cut down on the methane emissions from their farts and burps. It all adds up to helping the environment, as fewer farts equal a healthier planet.
Scientifically, this does make sense. Especially if others in the meat industry would follow suit. Still, even with all the weirdness 2020 has thrown at us, you're still never quite ready to scroll through your feed and see a child singing a ballad about cow farts and Burger King.
cow farts & burps are no laughing matter. they release methane, contributing to climate change. that's why we're working to change our cows' diet by adding lemongrass to reduce their emissions by approximately 33%. learn about our ongoing study: https://t.co/kPCXpjfbGL #CowsMenu pic.twitter.com/DnmF8gVVL0

— Burger King (@BurgerKing) July 14, 2020
The fight against global warming is a noble initiative for rally people around, and Burger King made their cow diet open-source so others could follow suit. I mean, they put a lot of research into it, involving experts and the whole deal, so it's not just a publicity stunt. They even put together a more serious video to explain what's going on, if you aren't swayed by songs from rising country music stars.
our initial research taught us many things, like which lemongrass to use and how best to process it. we're sharing our findings with the world in a simple step-by-step video so everyone can *try* the #CowsMenu formula. we can do this. together. here's how: https://t.co/kPCXpjfbGL pic.twitter.com/mXad5a0HYc

— Burger King (@BurgerKing) July 15, 2020
Factory farming is a contributor to global warming so this plan would make things better for everyone. A spokesman said it could make a real change if everyone cooperated.
"If the whole industry, from farmers, meat suppliers, and other brands join us, we can increase scale and collectively help reduce methane emissions that affect climate change," said the CMO for Restaurant Brands International.
The burger chain will start selling Whoppers made from the lemongrass-fed cows in five cities next week.