Restaurants Are Filling Their Seats With Blow-Up Dolls and Mannequins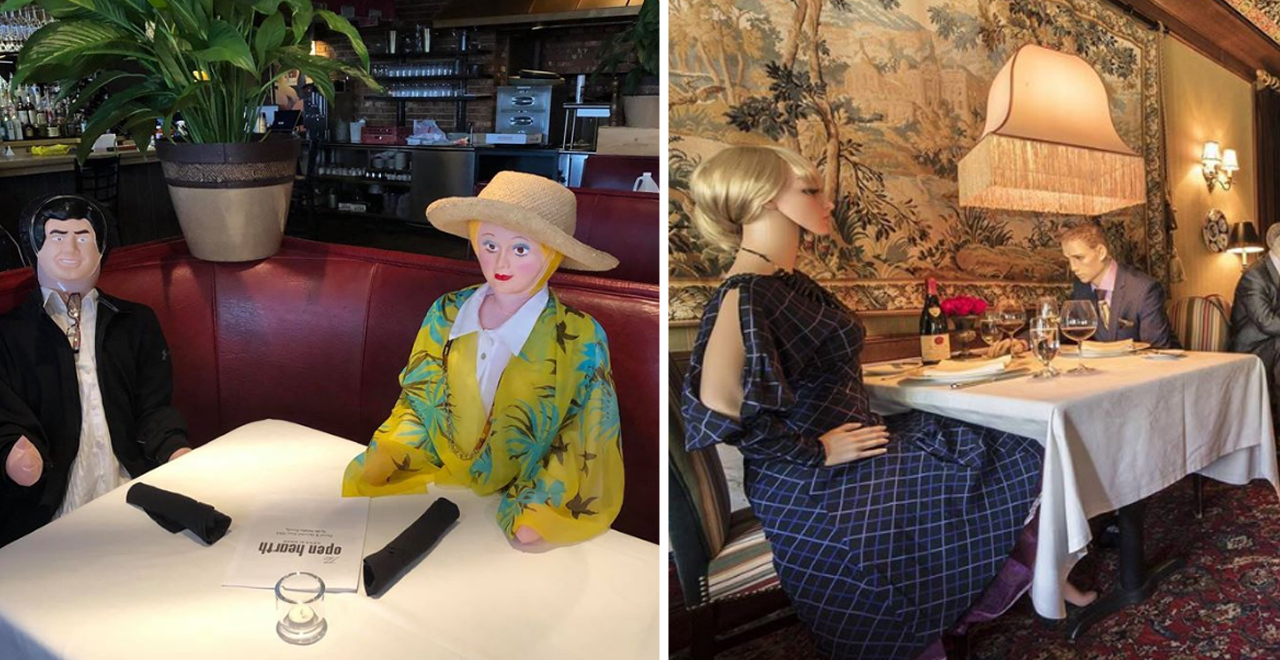 The Inn at Little Washington is a three-star Michelin restaurant outside of Washington, D.C. It's been shuttered due to the coronavirus for months and is finally set to re-open its doors at the end of May. The COVID-19 pandemic is far from over, however, and it will be a while before restaurants, and society in general, is back to normal. This means The Little Inn needs to make sure they observe some social distancing rules, even while serving customers.
In order to do that, they'll be filling empty seats with faceless, motionless store mannequins. Which should make dining out absolutely terrifying!
Needless to say, Twitter has opinions on The Little Inn's plans.
Y'all I ain't going to no haunted mannequin restaurant. The servers are all creepy dolls and the decor is all American Gothic Scooby-Doo. moving eye painting. Hard Pass. https://t.co/8tNbBvTtxA

— Leslie Streeter (@LeslieStreeter) May 12, 2020
Over at The Open Hearth in Taylors, South Carolina – they're using a slightly different approach. They've dressed up blow-up dolls and seated them throughout the establishment. The restaurant's owner told Fox Carolina News that she purchased them on Amazon and they're "the G-rated kind."
Unlike the response to the mannequins, The Open Hearth's clients have apparently taken a real fancy to them.
Just watch this:
It's great to see both restaurants have a sense of humor about this whole situation because everyone agrees that COVID-19 really blows.