Chadwick Boseman's Family Has No Issue With Anthony Hopkins' Oscar Win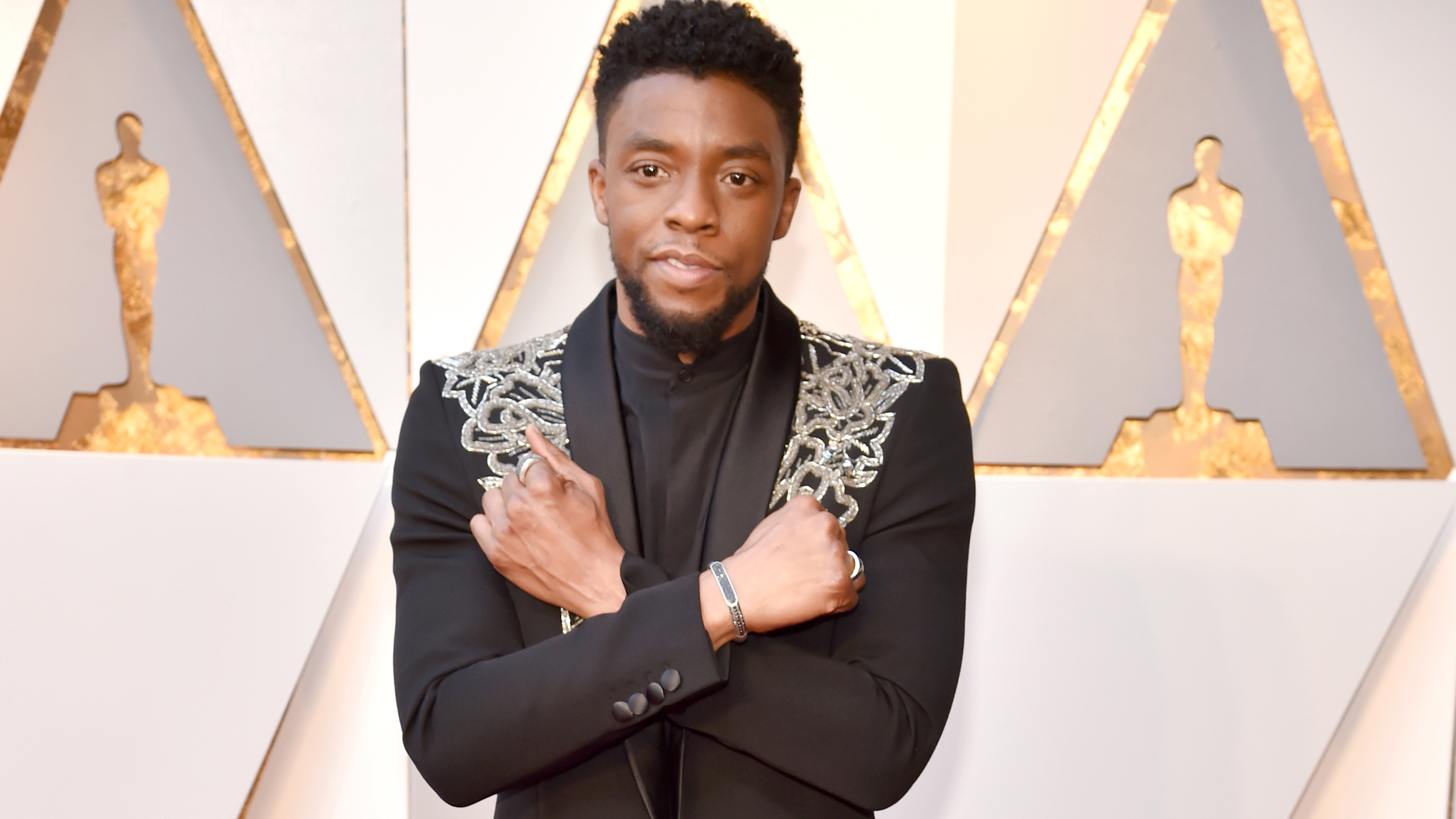 On Sunday night, at the end of an otherwise remarkably boring and typically overlong ceremony, the Oscar for Best Actor was awarded to screen legend Anthony Hopkins, for his role in The Father.
By all accounts, Hopkins' performance as a patriarch struggling with Alzheimer's disease, is remarkable and worthy of the award. But not even the actor himself expected to win the Academy Award for it.
Everyone thought Chadwick Boseman would win the Oscar posthumously, for his final big-screen performance in Ma Rainey's Black Bottom. even the producers of the 93rd Academy Awards seemed to anticipate a Boseman victory, shuffling the typical order of the awards to cap the show with a tribute to the Black Panther star. When he didn't win, and the show ended abruptly without a speech from absent winner Hopkins, controversy erupted.
According to Boseman's family, no controversy is necessary.
After the awards, Chadwick's brother Derrick spoke to TMZ about the kerfuffle, and made it clear that the family was not upset at all, and that had Chadwick been alive, he wouldn't be either.
Derrick said that Chadwick had no "obsession" with winning an Oscar, despite considering it an achievement, and that he (Derrick) felt all the nominees were deserving. He went on to say that his family wished Hopkins the best, and "I"m sure [Anthony] would if Chad won."
In fact, Hopkins recorded a message the morning after the awards, in which he expressed his surprise and added a tribute to Chadwick, stating, "I want to pay tribute to Chadwick Boseman," he added, "who was taken from us far too early."
Thanks to his family, the decency and graciousness for which Chadwick was well known will live on forever.