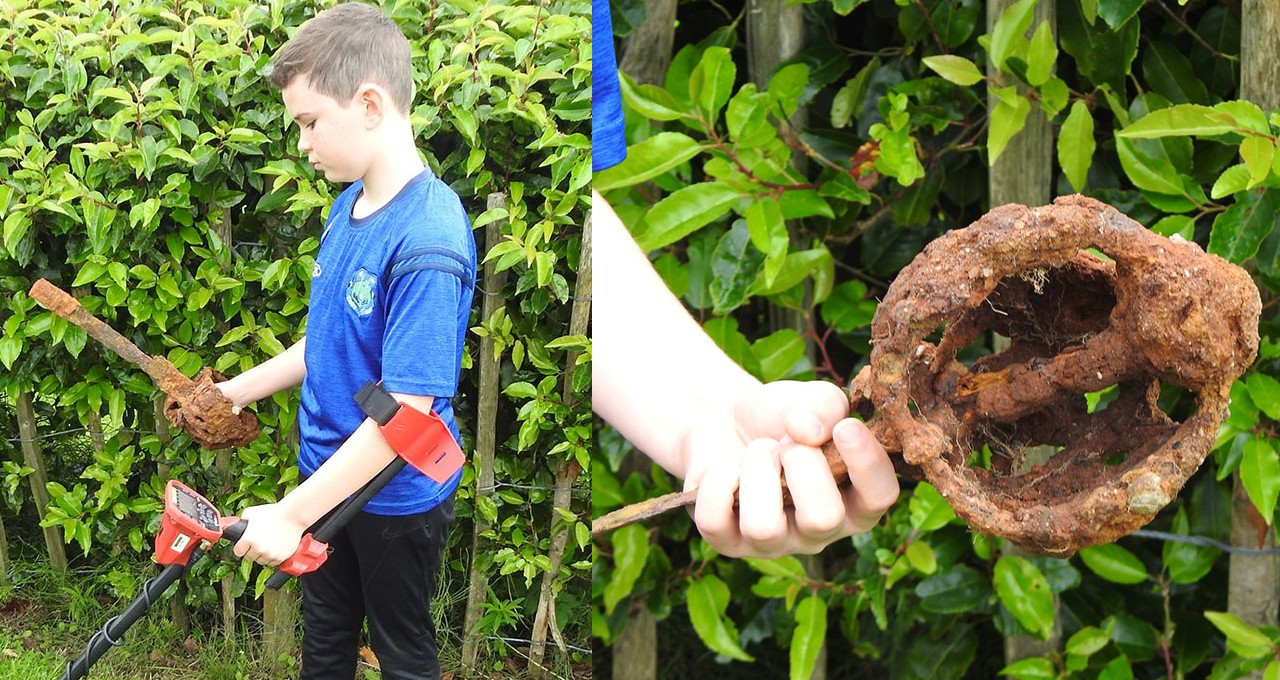 Credit: Facebook/Clonoe Gallery
There was a time when having a metal detector was every kid's dream. It was a simpler time, before everything became an app, and back when kids liked to play outside. The metal detector was awesome because you never knew when you were about to find ancient pirate treasure buried conveniently in your Midwestern suburb. And the metal detector craze isn't gone everywhere, as a 10-year-old boy recently got one and the first time he used it, he found an ancient sword on the banks of a river near his home.
Treasure hunting isn't as much fun as it used to be. These days, it's more about eccentric millionaires burying a chest and sending people on a futile chase than it is about finding something old and cool. Treasure just doesn't seem as much fun in real life as it does when Nicolas Cage is involved.
But stories like this renew our faith in the simple joys of a metal detector and an imagination. A 10-year-old boy in Ireland begged for a metal detector for his birthday. His dad delivered, and the two went out on their property with a cousin to see what they could find. After a couple of hits on small metal trinkets, the boy landed on something more substantial. A 300-year-old sword.
"I felt excited… it was a sword and it was just here… I didn't really expect anything too big," the kid told BBC Newsline. Antique arms experts believe it's a basket hilt-type sword used by English officers from 1720 to 1780.
After their discovery, the boy's dad reached out to the National Museum's Northern Ireland archaeology curator for more insight on the sword, as he didn't want a piece of history to just keep decaying in his garage.
It's unsure what will happen to the artifact, but to be a boy who pulls an ancient sword from the ground sounds like the start of a straight-to-streaming TV series. Even if he doesn't have magical powers or a future as the chosen one for mankind, he will have a pretty badass story and a great bonding experience with his dad.