Boy Tries To Sell Xbox To Buy His Sister a Present, Community Steps up To Help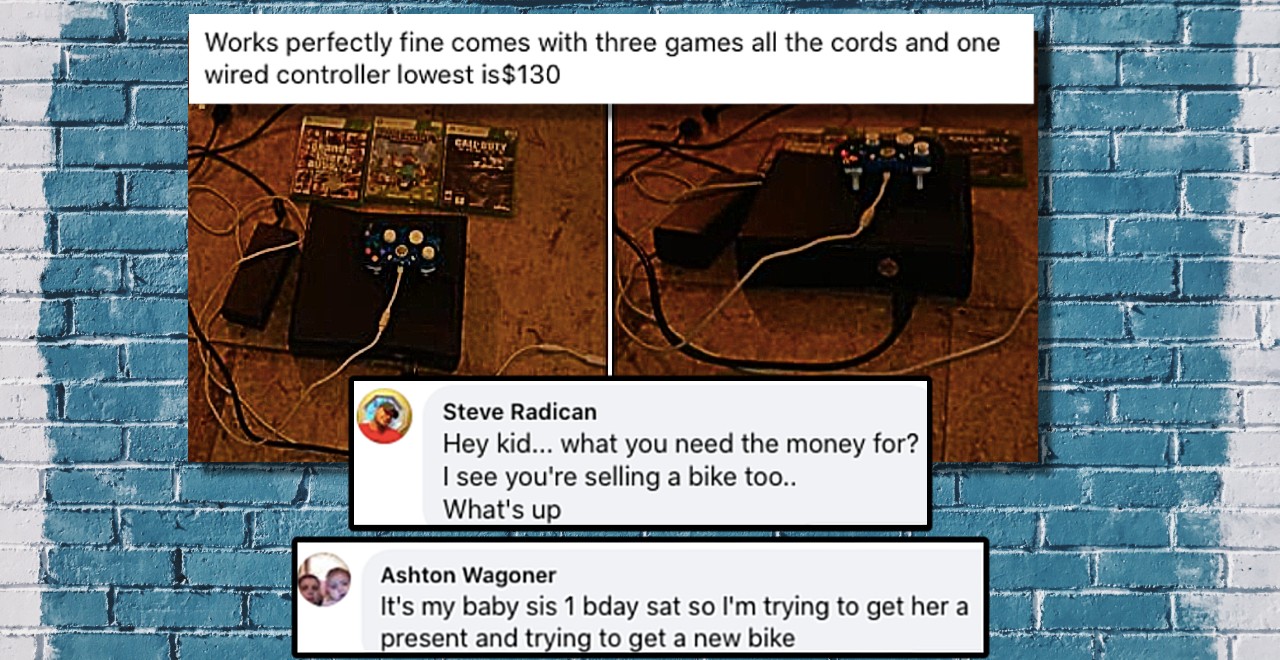 They may fight seemingly non-stop, they may poke fun at each other or play elaborate pranks, but there's nothing quite as pure as the bond between siblings. Recently, a 13-year-old from Elkhart, Indiana took to Facebook to sell his Xbox. When someone from the Facebook group started asking questions, Ashton Wagoner explained that something (or someone) in his life was more important than his beloved gaming system – his sister.
When Ashton Wagoner logged onto Facebook in mid-September, he posted his Xbox to a community garage sale page for a fair price. The post read, "Works perfectly fine comes with three games all the cords and one wired controller lowest is $130."
Impressive entrepreneurial spirit for someone who, until this year, needed parental permission to watch the 4th Harry Potter movie. A 13-year-old boy giving up his Xbox of his own free will is unusual, at best. A curious member of the Facebook group realized just how strange it was for a kid to get rid of his gaming system (in the middle of a pandemic, no less), and decided to get some more information.
A Facebook user named Steve commented in response to Ashton's post, "Hey kid… what you need the money for? I see you're selling a bike too… What's up?"
In the best imaginable response, the big-hearted big brother explained, "It's my baby sis 1 bday sat so I'm trying to get her a present and trying to get a new bike."
Yes. A 13-year-old boy tried to sell his Xbox, AND HIS OWN BIKE, to surprise his baby sister with a bike of her own. In under a week, Ashton's post has been shared over 19,000 times. People from all over the world started pitching in to help Ashton make his sister's first birthday a memorable one. According to Ashton's dad, the generous teen collected over $4,500.
Ashton's lucky little sister isn't just getting a bike – he also bought her a kid's electric car, a Mickey Mouse costume, and more. Oh, and he got to keep his Xbox.