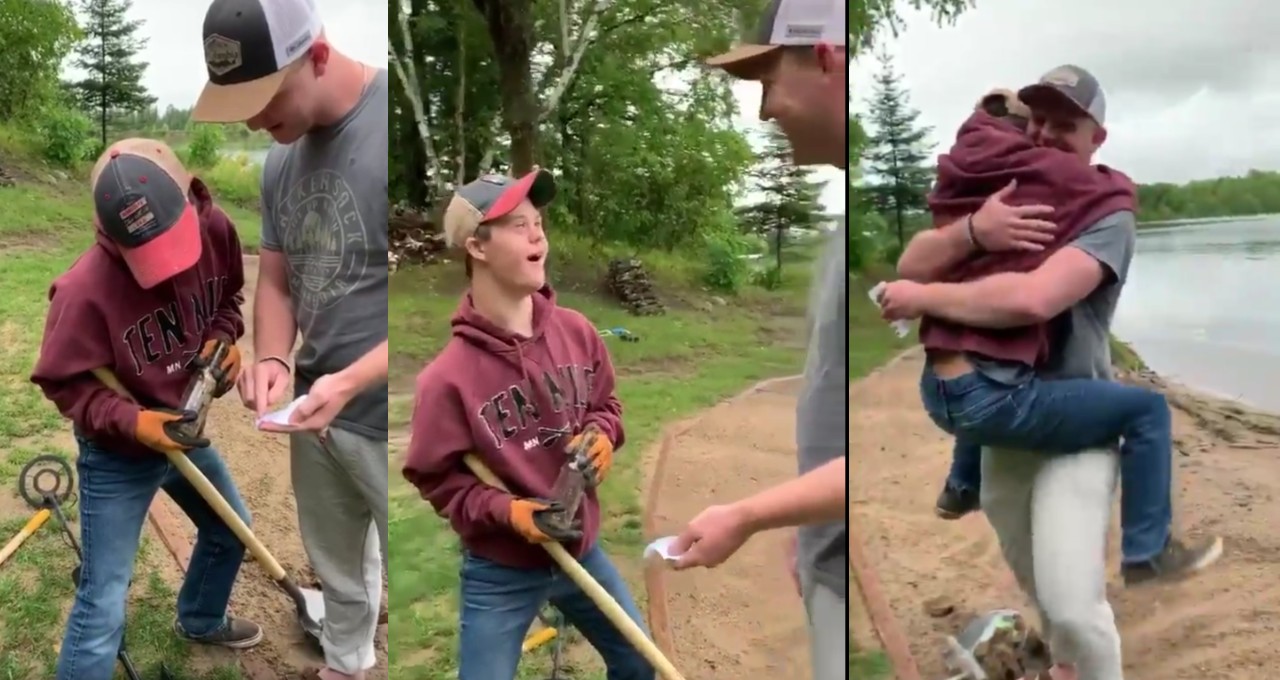 Credit: Instagram/Keepitclaussy
Sometimes you need a dose of 100 percent, pure goodness into your life. Something that will break the doomscrolling of living through the 2020 hell world. And the way one groom asked his brother with Down syndrome to be his best man will be that shot of positivity in your life.
When you're perfecting your daily internet diet, you have to make sure good news is a steady contributor. You need stories like the lost 3-year-old who was found safe with the family dog. It's essential to watch videos like the high school football team that helped a man in a wheelchair reach the top of a mountain. And you have to see how Will Claussen asked his younger brother, who has Down syndrome, to be the best man at his wedding.
He surprised him by putting a message in a bottle. It simply read: "Henry Joe, you are already the BEST bro, and my very BEST frand, so will you please say yes and be my BEST man?"
And just watch how he leaps into his brother's arms with joy after he finds the note.
You may not be alive if you don't feel anything watching that video. The pure joy and love between the brothers ensured video quickly went viral. Henry told ABC he was happy and excited about the wedding.
"I'm so proud of them," he said. "I'm so excited for the wedding because I can't wait to see the kiss, they'll have lots of presents, cake, happiness, dance, so yeah!"
Will, in his post on Instagram with the video, said in a world with much need for love and positivity, Henry always comes through. Brothers, that is what it's about.