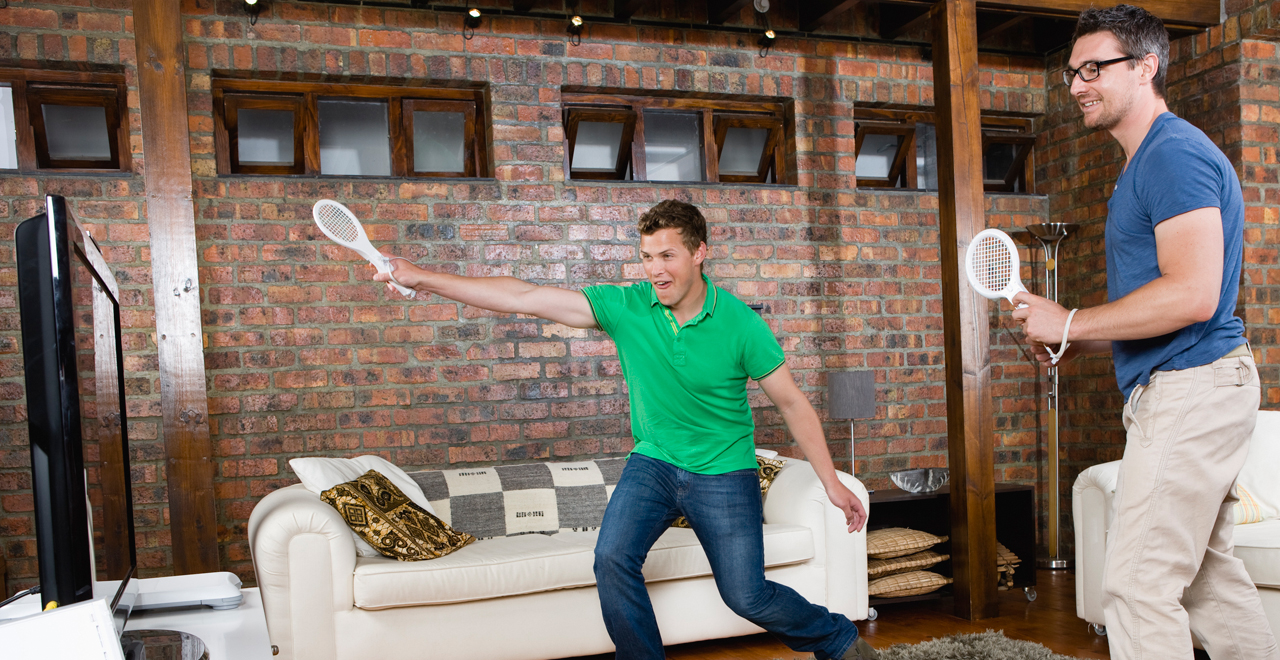 Credit: Getty/altrendo images
Truthfully, what other choices do you have? You couldn't go to the gym even if you wanted to. If your spouse can't decide which she hates more — the time you waste gaming or your lack of exercise – you can use Nintendo Switch exercise games, Xbox fitness games, or PS4 exercise games to turn the tables on her. If you spend enough time exercising as you play, she can't possibly complain when you're try to determine the best halo game. Plus, you'll be indoors – which is 100% social distancing compliant. It's a win-win.
Bottom line truth: Gaming can be exercise, regardless of what she believes. It can even be good for your children's health. Let them join you, I bet they'll be believers after using the Nintendo Ring Fit Adventure! Squeezing the Ring-Con between your arms is no joke as you're doing leg squats or overhead side bends. And if the wife needs even more proof, have her read one of the 4,000+ reviews on Amazon to see how real this workout can be.
RELATED: This 20-Minute P90X Workout Will Whip You Into Shape – Fatherly
Exercise Equipment for Switch, PS4, or Xbox Fitness Games
To make the most of your video gaming exercise time, you may need to buy extra hardware beyond the gaming console itself.
Xbox
You'll need Kinect hardware with your Xbox One or Xbox 360 console to use Xbox fitness games.
Buy Kinect for Xbox One for $124 on Amazon
Buy Kinect for Xbox 360 for $295 on Amazon
Nintendo Switch
For the majority of Nintendo Switch exercise games, you only need Joy-Con controllers. Your Switch console should ship with two controllers, but you may want to buy an extra pair so you can play with two people at the same time.
Buy Joy-Con Controllers for $86 on Amazon
PS4
If you want to exercise with your PS4, you're going to need VR hardware for many games, such as the PS4 VR headset to go with your PS4 console. The VR headset we've linked here has a couple of PS4 exercise games bundled with it — Creed: Rise to Glory and SUPERHOT VR — so you can start getting in shape right away.
Buy PlayStation VR Headset Bundle for $580 on Amazon
Best Exercise Video Games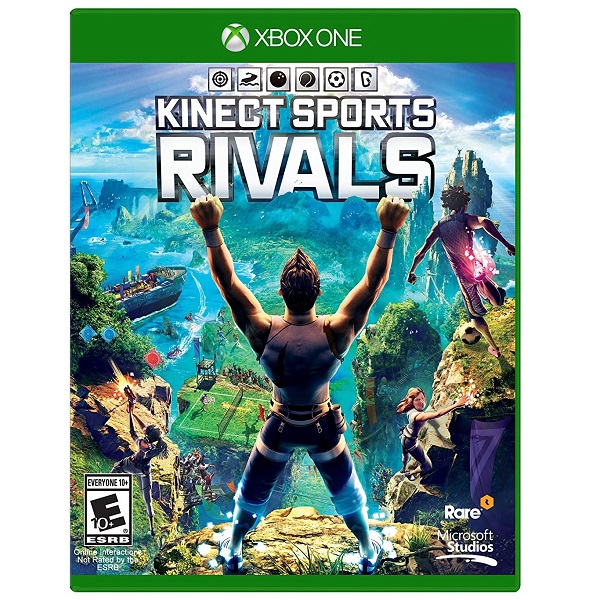 You can use Sports Rivals to show off your incredible athleticism. (Your spouse does not have to know that you peaked as an athlete at your fourth grade Field Day, when you finished second in the sack race.)
Sports Rivals allows you to select from multiple games, such as tennis, soccer, or rock climbing. When you make the correct movements, the game rewards you, so you'll be working up a sweat before you know it, competing against another player or against the game's AI component.
Make sure you have plenty of free space in the room when playing. You're sure to become engaged in the game, rather than watching your surroundings, and you don't want to break any of the knick-knacks on the coffee table celebrating an ace serve, or you'll be sent outside to play real tennis instead of left indoors for fun video game tennis.
RELATED: The Best Trap Workout For Regular Guys – Fatherly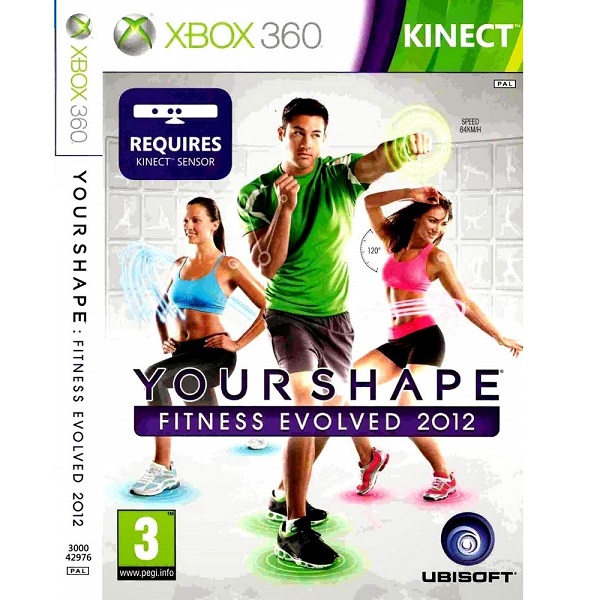 For a more traditional type of workout with Xbox, this Your Shape title will give it to you. It lets you play as though you're in the middle of an actual fitness class with fitness instructors. (We have to admit we're a little jealous of how easily the graphical representations of fitness instructors can develop their abs. It hardly seems fair.)
You can take multiple classes, including those with martial arts workouts and yoga workouts. (No virtual puppy or goat yoga available, though. Sorry.)
Now, we understand that playing a fitness class video game probably isn't the precise reason you purchased your gaming console. So if you want to play some Madden in between Your Shape Xbox fitness classes, we won't judge.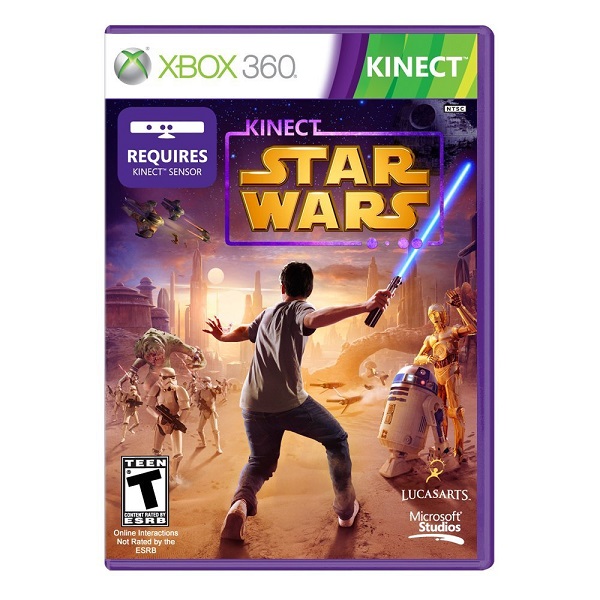 Yes, it's true: A Star Wars video game can give you an Xbox fitness workout. Stop giggling for joy.
We fully admit the Star Wars title does not fit in with traditional exercise video games, as you do not hold a controller to play. Instead, the Kinect measures your body movements to determine your success in the game.
Now, we're certain your spouse is going to give you hell for this one. You promised you'd use the Xbox console for working out, and she catches you playing Star Wars.
We have the solution. Just give her a chance to play, and when she's breathing heavily after a few minutes, she'll cut you some slack … both about playing Star Wars and about your spare tire.
RELATED: 14 Great Ab Exercises That Aren't Sit-Ups – Fatherly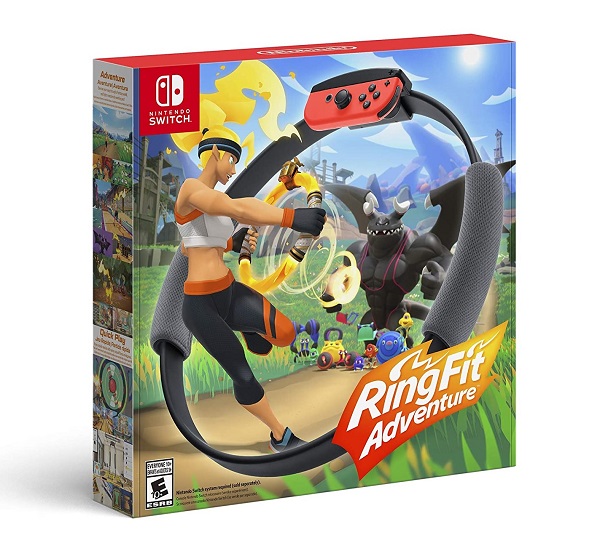 If you were a fan of Nintendo Wii fitness games, Ring Fit Adventure is the next step up. Ring Fit Adventure consists of physical gear made to help you work up a sweat and gaming software to keep it fun and entertaining.
The resistance ring, with the Switch's Joy-Con controllers attached, works for making moves in the game, as well as for doing thigh presses or squats. It's sturdy and will keep up with you during your workouts.
The gaming software is a first-person game that moves you through various levels to work toward a final goal. You'll use the exercise ring to help you battle and achieve the goals.
It's a really interesting mix of workout and fantasy game. If you hate the idea of exercising, just tell yourself that you're actually playing a fantasy game (complete with sweat), and you'll be happier.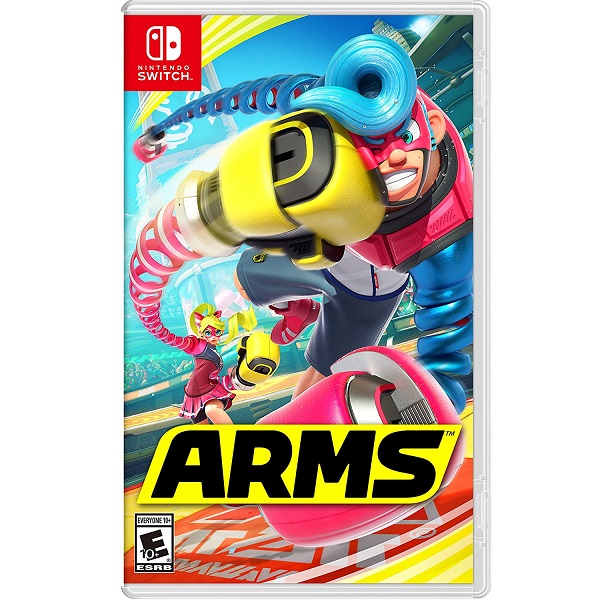 You remember Rock 'em Sock 'em Robots, right? Pretty fun, even for a nearly 45-year-old game. You could even pick up other collectible versions, such as Batman V Superman Rock 'em Sock 'em Robots.
The Arms Nintendo Switch exercise game is the next level forward and then some. It almost works like the punching robots have been crossed with a Slinky.
You can use the Switch controllers to simulate punches from a distance, working up a sweat that's similar to a simulated boxing workout. You can pick from multiple fists to keep the game fresh.
This game is great for younger kids, who just want to throw haymaker after haymaker. You, as a sophisticated gamer, can figure out the nuances of the different fists and punching styles to win while you work out.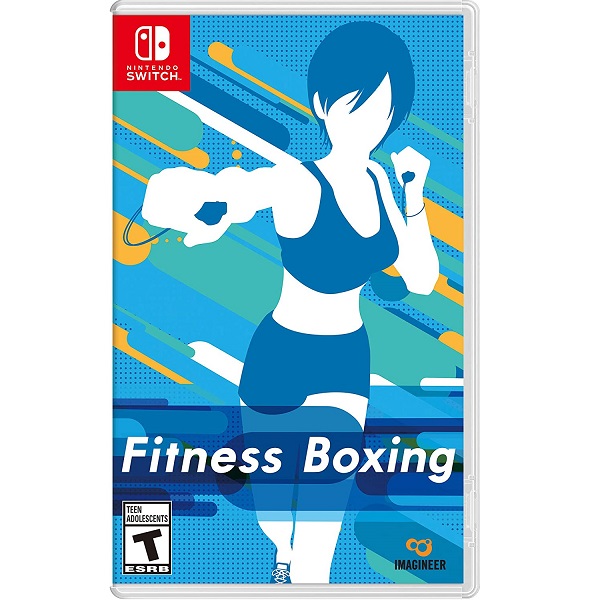 If Arms is too cartoonish to convince your spouse that you're working out, this Fitness Boxing gaming title should do the trick.
This fits under the umbrella of classic exercise video games, as it relies on a training element, where you can select fitness goals, and the game will set up workouts to help you achieve them. It has just enough variability in the workouts to keep you interested.
It's not quite the workout you'd receive at a boxing class at your local gym, but to make that class, you'd have to get off the couch, put on workout clothes, find your keys … who are we kidding? You're not getting any farther than moving from the couch.
With this title, there's plenty of upbeat music, helping motivate you to train with Fitness Boxing, rather than playing Mario Kart.
RELATED: The Best Dumbbell Workout To Build Muscle at Home – Fatherly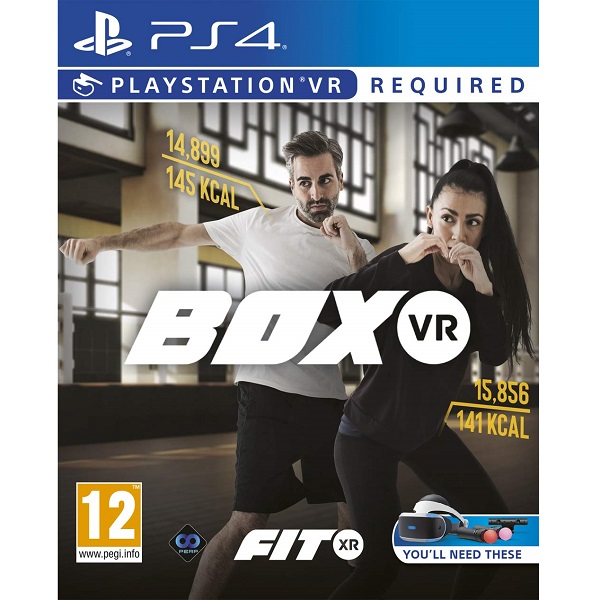 Among many PS4 exercise games, you will need a VR headset, as we discussed earlier. With the BoxVR game, you'll be able to feel like you're in a boxing workout class — boxercise — selecting from hundreds of potential workouts. You even have the opportunity to create your own workouts.
It provides significant cardio benefits, as you'll be moving constantly during the workout.
With such a good workout, your spouse is sure to be impressed. So much so that she may not complain if you drip some sweat in the living room. (Just don't use a throw pillow to soak up the sweat, or all bets are off.)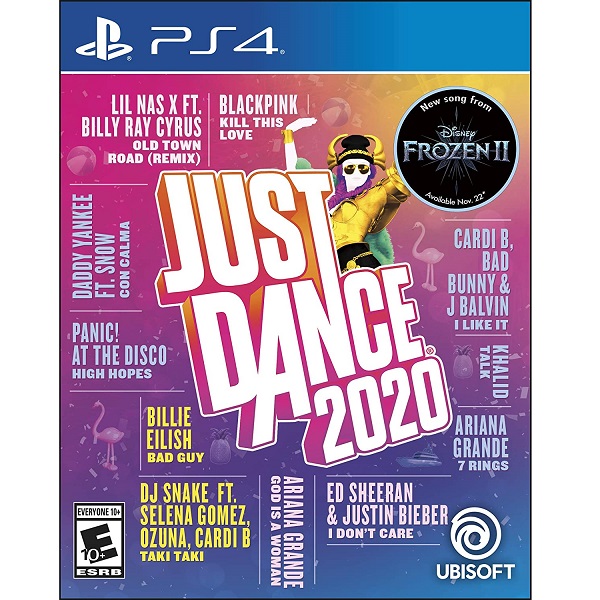 Among exercise video games, Just Dance is a classic title that's been around for several years, and it still gives a great workout that's also a lot of fun. The entire family may want to jump in and join you, as the latest version has a song from Frozen II. (No one can hear Frozen songs enough times, although we're sure your kids will test the limits on that.)
It may not fit in with other traditional PS4 exercise games, as it's more about having fun and showing off your sick dance moves. (Friendly advice: You may want to confiscate all smartphones before starting to play, just so your moves don't end up on your kids' social media feeds.)
You will work up a healthy sweat while playing this game. It doesn't require a VR headset for use on a PS4. It's also available for multiple other consoles.
Although we only recommend picks we really love, we may earn a commission on purchases made through links from our site.