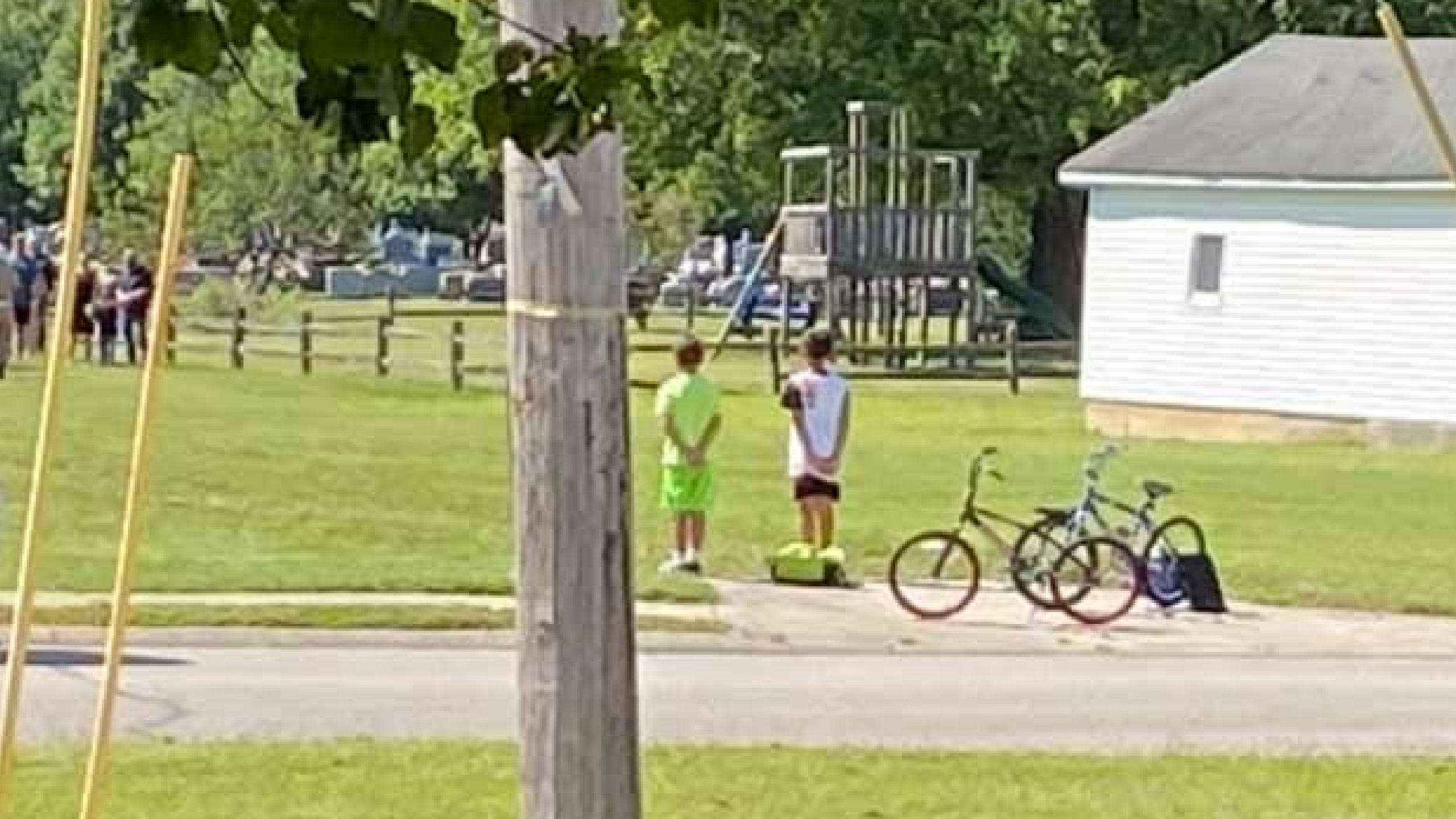 Credit: Facebook/jacqi.hornbach
When adults comment on the behavior of children "these days", it's usually to bemoan some part of youth culture they don't understand. But sometimes, it turns out to be a shining example of positivity. A woman recently shared a photo on Facebook after she was moved by the gesture of two boys.
The boys were riding through their neighborhood when they came across a funeral procession for a fallen military veteran. They saw the flag on the casket and immediately got off their bikes and stood with respect as TAPS was played.
"I had to snap a pic as I was so proud of these two young men," wrote Jacqi Hornbach. "Their parents should be so proud, and I'm sure the serviceman was in heaven smiling down on them."
How you behave when you think no one is watching says so much about you, and how you were raised. In fact, there are things our kids do when they're on their own that would probably surprise us. In this case, the dad of one of the boys was surprised. Like most of us, he wasn't sure how much of what he said was getting through to the youngster.
"I always wonder if anything I say sinks in," wrote the dad in the comments on the photo. "Obviously more than I thought!"
It's a touching story about a small moment. Not everything has to be a fight on the internet these days or be the hot take that launches a thousand comments.
Sometimes, it's nice to have your day briefly brightened by a simple show of respect.