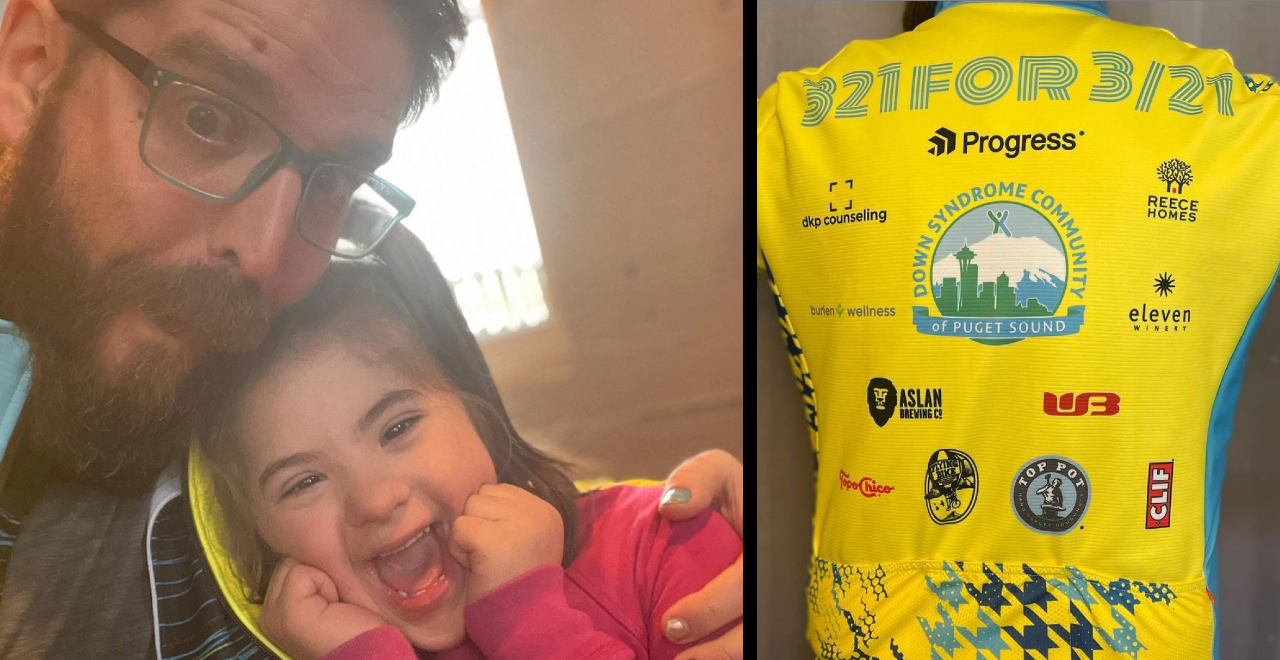 Credit: Instagram/Matt_keeps_pedaling
How far would you go to make sure your daughter, and people like her, are seen and included? One dad answered that by biking 321 miles in honor of his six-year-old daughter. Matt Lyman of Seattle celebrated World Down Syndrome Day on March 21 by tackling a three-day, 321-mile epic bike ride to raise awareness and money for the Down syndrome community.
Lyman said the ride to celebrate 3/21 was something he felt he could do to drive awareness and inclusion. He said his daughter is just like other kids.
"She's no different than any of us are from anyone else," Lyman said. "She learns differently and processes language differently, but she's like any other kid."
"We want to include people, we want everyone to have the same opportunities in school, in jobs, everywhere," Lyman said.
He said doing the 321-mile bike ride was the way he could help make a difference. He said he loved riding his bike growing up and that he's been raising his daughters to also get into things that are fun and healthy to do, like riding scooters and bikes.
View this post on Instagram
Lyman also praised the Down syndrome community for being a great resource in his community, and that raising money for them and raising awareness about the need for inclusion was important.
"I believe that raising the awareness of people like Phoebe, and also promoting healthy activities like cycling for all, is something small that I can do," he wrote on Instagram.
View this post on Instagram
View this post on Instagram
"So. That's why I ride. For health. For mental well being. To raise awareness for the DSC and the need for better #inclusive practices for all people."