25+ Smart Brain Teasers For Dads Who Love To Laugh (and Troll)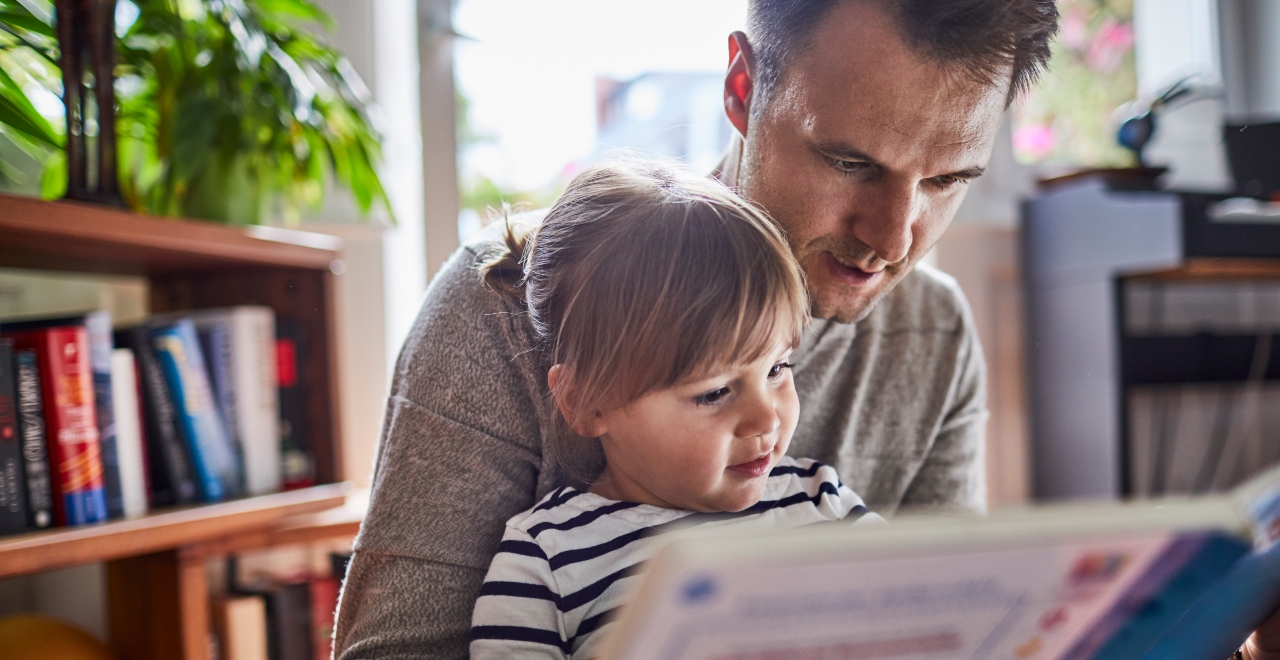 Looking for something fun to tease your kids with? Riddles and brain teasers have long been the ultimate Dad trick. They're right up there with dad jokes — frustrating yet surprisingly simple (once you're told the answer) and always worth a (very, very small) laugh. When was the last time you quizzed your kids? These brain teasers won't teach them anything… except for a little logic. Think of each teaser as a very simple prep for your future lawyer's attempt to take the LSATs. It's certainly cheaper than hiring a tutor. Sit back, read through, and enjoy a laugh, Dad. Those burgers were perfect and you've earned this.
1. I left my campsite and hiked south for 3 miles. Then I turned east and hiked for 3 miles. I then turned north and hiked for 3 miles, at which time I came upon a bear inside my tent eating my food! What color was the bear?
White. The only place you can hike 3 miles south, then east for 3 miles, then north for 3 miles and end up back at your starting point is the North Pole, where only polar bears live.
2. If you drop me I'm sure to crack, but give me a smile and I'll always smile back. What am I?
A mirror.
3. Always in you, Sometimes on you;
If I surround you, I can kill you.
What am I?
Water.
4. How can a man who shaves several times a day still sport a long beard?
He's a barber.
5. I'm not clothes but I cover your body;
The more I'm used, the thinner I grow.
What am I?
Bar of soap.
6. What has cities, but no houses; forests, but no trees; and water, but no fish?
A map.
7. When may a man's coat pocket be empty, and yet have something in it?
When it has a hole in it.
8. What is cut on a table, but is never eaten?
A deck of cards.
9. What building has the most stories?
The library.
10. A man is looking at a photograph of someone. His friend asks who it is. The man replies, "Brothers and sisters, I have none. But that man's father is my father's son." Who was in the photograph?
His son.
11. What coat goes on wet?
A coat of paint.
12. A sundial has the fewest moving parts of any timepiece. Which has the most?
An hourglass—It has thousands of grains of sand.
13. Take off my skin – I won't cry, but you will! What am I?
An onion.
14. Five apples are in a basket. How do you divide them among five girls so that each girl gets an apple, but one apple remains in the basket?
Give the fifth girl her apple in the basket.
15. What goes through cities and fields, but never moves?
A road.
16. A man stands on one side of a river, his dog on the other. The man calls his dog, who immediately crosses the river without getting wet and without using a bridge or a boat. How did the dog do it?
The river was frozen.
17. You live in a one-story house made entirely of redwood. What color would the stairs be?
What stairs? You live in a one-story house.
18. When will water stop running downhill?
When it reaches the bottom.
19. What tastes better than it smells?
A tongue.
20. What day would yesterday be if Thursday was four days before the day after tomorrow?
Friday.
21. What is made of water but if you put it into water it will die?
An ice cube.
22. Sometimes I am born in silence, Other times, no. I am unseen, But I make my presence known. In time, I fade without a trace. I harm no one, but I am unpopular with all. What am I?
A fart.
23. On which side of a chicken are there more feathers?
The outside.
24. What five-letter word becomes shorter when you add two letters to it?
Short.
25. Turn me on my side and I am everything. Cut me in half and I am nothing. What am I?
The number 8.
26. I can't be bought, but I can be stolen with a glance. I'm worthless to one, but priceless to two. What am I?
Love
27. I am the beginning of sorrow and the end of sickness. You cannot express happiness without me yet I am in the midst of crosses. I am always in risk yet never in danger. You may find me in the sun, but I am never out of darkness.
The letter S.
28. Your parents have six sons including you and each son has one sister. How many people are in the family?
Nine—two parents, six sons, and one daughter