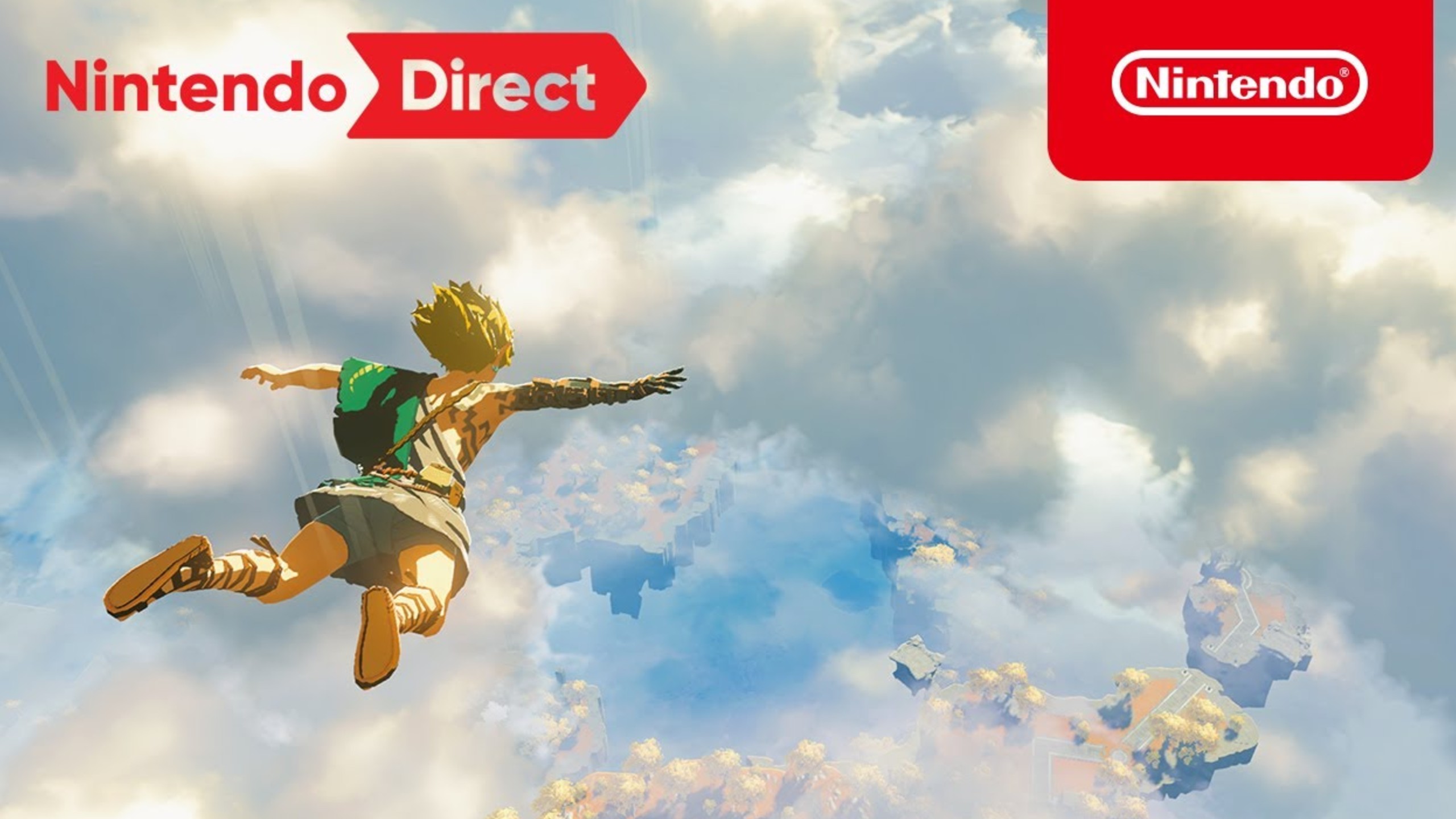 Credit: Nintendo
Nintendo keeps drip feeding us Legend of Zelda:Breath of the Wild 2 details, but it's better than nothing I suppose.
Originally announced back in 2019, Zelda fans have been waiting for any sort of update regarding the sequel to one of the greatest games of all-time.  It seems like we're still going to have to wait a while to play it, but Nintendo was kind enough to show off some new gameplay footage for Breath of the Wild 2 during their E3 2021 Nintendo Direct.
The new trailer depicts Link gliding (skydiving?) through the skies of Hyrule.  There are some familiar exploration elements on ground level, with Rune abilities factoring into attacks and puzzles just like the original.  What's really interesting about this new footage though is there appear to be floating islands that Link can visit as well.  Will the entire game take place in the sky?  That's anyone's guess, but you have to admit it does look great.  This trailer definitely feels tonally different from the first one we saw in 2019.  That one was creepy and filled with doom and gloom.  The adventure aspect of the series is much more on display here.
Unfortunately, we still don't have an official release date and plot details remain scarce.  We just know that it will be releasing sometime in 2022.  In the meantime, I will patiently wait for the sequel and start a fresh Breath of the Wild save file to relive it all over again.