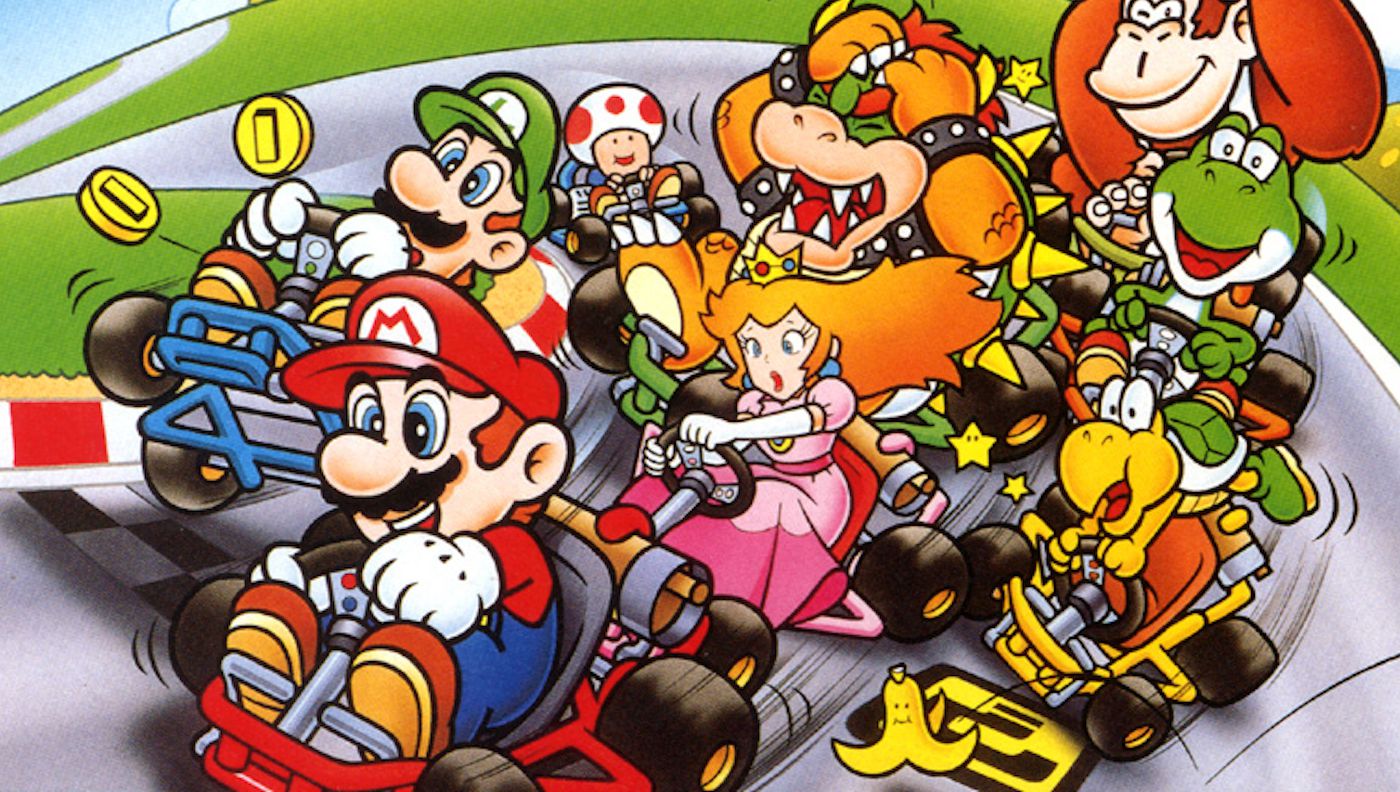 Credit: Nintendo
The year was 1992 and I can remember walking into the local Blockbuster with my parents.  There were the days before I'd look stuff up on the internet and I didn't have a subscription to Nintendo Power, so imagine my 7-year-old face witnessing the sight of the new Super Mario Kart game in the new release section.  I didn't know it was a thing, but I knew I had to play it.  It was a total game-changer.
Since then, Mario Kart has become a powerhouse franchise and each new release has featured changes to the formula.  However, things might have been way different for the series now that we know there was a level editor feature within the original game.
As reported by VGC, modder 'MrL314' has discovered a track editor within the code of a leaked early Super Mario Kart 1991 prototype.  Super Mario Kart makes use of SFX-DOS, which was Nintendo's in-house operating system for the SNES.  This allowed developers to read and write data directly to the console.  MrL314 spent months repairing the functionality of the SFX-DOS and told VGC that they plan on releasing the software publicly over the next few weeks for everyone.
Unfortunately, MrL314 does mention that there are some limitations to the emulated version of the editor.  You can place items like speed boosts and blocks in different spots with the tracks already available, but as far as making totally brand-new tracks, that's a no.  You can see it all in motion in the video down below.
I DID IT!! I RESTORED THE SFX-DOS FUNCTIONALITY BACK TO SUPER MARIO KART!! OH I AM SO HAPPY RIGHT NOW. THIS THING WAS A MONSTER pic.twitter.com/kcqSsh2DbG

— MrL314 💚 (The L-DISK) (@LF_MrL314) June 5, 2021
While that means this feature isn't quite as in-depth as we hoped it would be, it's still something.  This could have been revolutionary and I'm sure would have evolved with each installment.  Nintendo obviously had its reasons for keeping it from players, but imagine what Mario Kart would be like today if it had stayed.  Just like Mario Maker, the community would have gone absolutely berserk creating custom tracks.  Here's hoping we see this feature implemented in Mario Kart 9 if it ever decides to grace us with its presence.
You know Nintendo, it has been 7 years since the last Mario Kart.  I think we're well past ready for the next one.