Family Starts Mobile Soup Kitchen Under a Bridge to Help Those in Need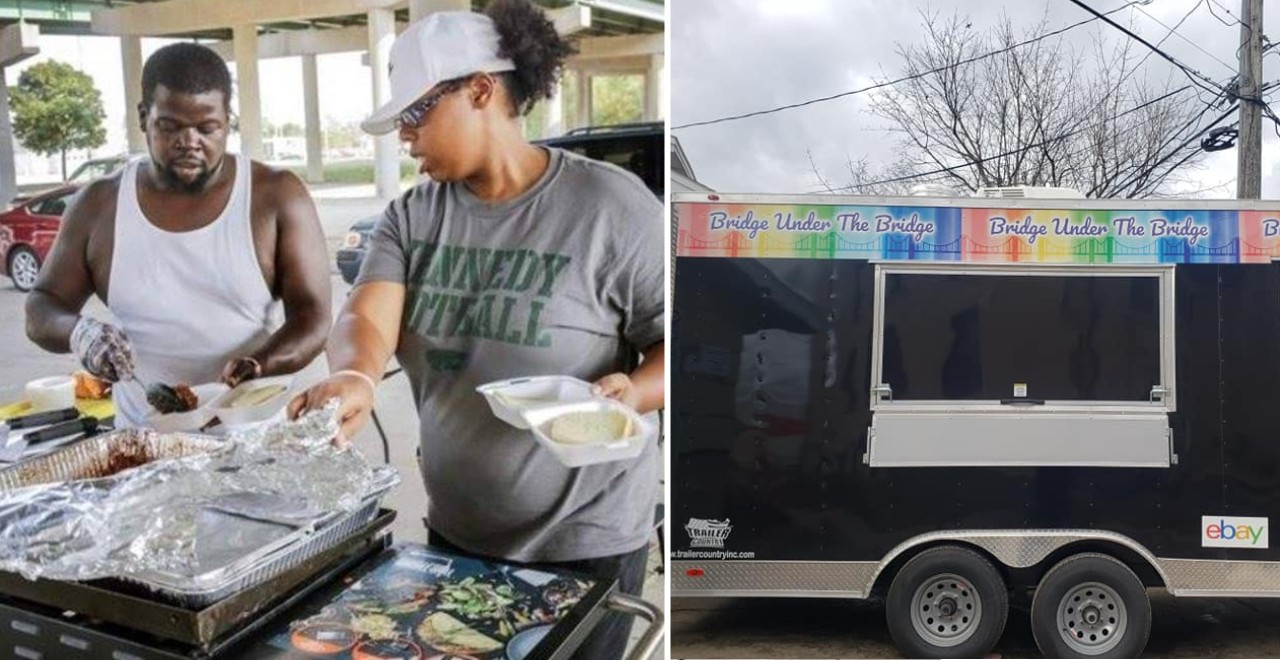 "In these unprecedented times" is a phrase that's so worn out by brands releasing cringy commercials they almost have no meaning nearly a year into the global pandemic. But it's helpful to remember that we're going through something we haven't faced before and we did to help those who needed it is what we'll remember most. That's the approach taken by a dad and his family in Iowa, who have responded to "these unprecedented times" by providing hot meals and food for those in need in their Iowa city.
They even set up their operation under a highway overpass. Jovountae Robinson, his wife Bridgette, and their kids decided to take action after a devastating derecho hit Iowa in the summer. The storm and the pandemic left their community reeling, so they did what they could to help, setting up Bridge Under the Bridge with their own food and their own money to get food to people in the community who needed it. It's as direct a community operation. And they haven't stopped.
But with the cold weather threatening their continued operation, Good Morning America stepped in with a huge surprise to the Robinson family, providing them a brand new trailer to continue their mission.
"We cook every day. It's not just people that are unemployed, it's people that are working that are just struggling," Bridgette Williams-Robinson told the morning show.
The family started a GoFundMe, to help raise money to keep their mobile soup kitchen operational, and to help deliver food to those who can't make it to the bridge. If they had a slogan, it would be 'Stop by If you need a meal no questions asked,' as they serve all types who need it.
The Robinson family has decided to make their operation permanent, as a way to thank the city that helped their family so much when they were homeless just five years ago. Jovountae told GMA the people they help "live next door to me and I never know they didn't have anything to eat. Just because a person smiles and drives a nice car doesn't mean that everything is OK."
He also said the kids love being part of it and being able to actually make an impact on their community and for their neighbors. "It's an amazing feeling," he said.