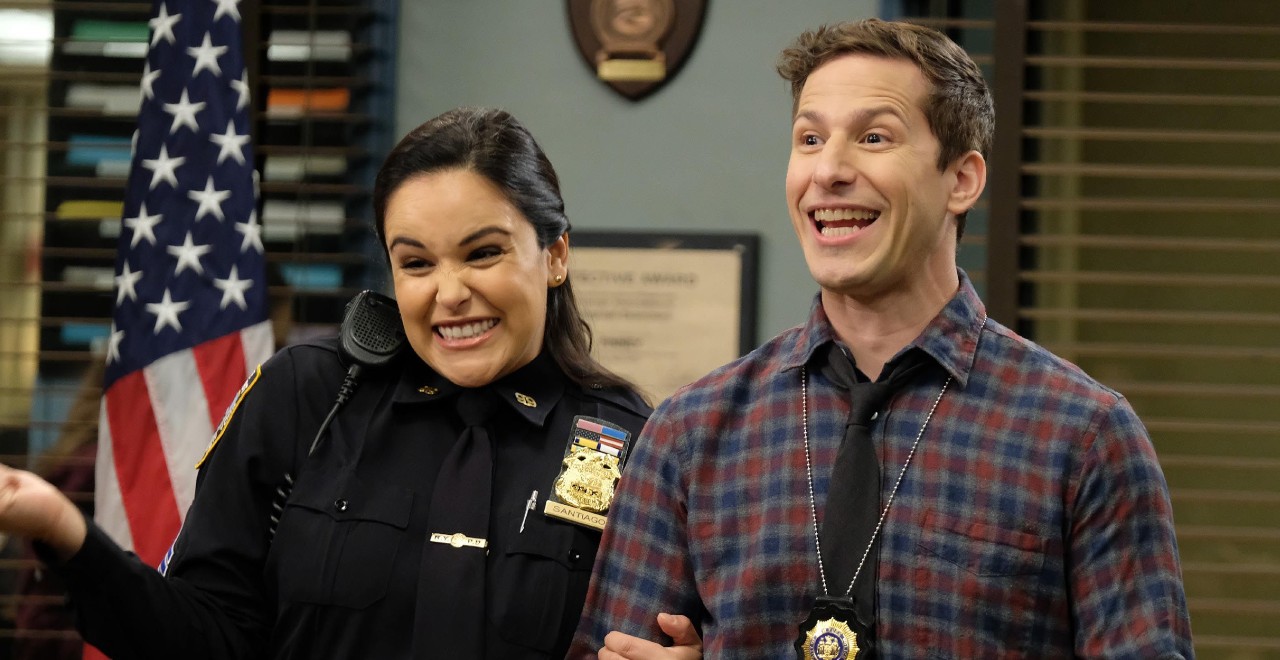 Credit: FOX
We need to celebrate the shows that are finding ways to keep the content train moving, amid the COVID era. And thankfully the hit comedy Brooklyn 99, has resumed filming.
Everyone's favorite (only?) cop comedy got back on set, according to the Instagram pictures shared by Joe Truglio, aka, Charles Boyle. If you're not on board with the joke-rich sitcom, now is the time to catch up on all 7 seasons.
View this post on Instagram
View this post on Instagram
Here's the argument: it's got a lot of very good jokes and well-developed characters. That's what shows used to be about. The characters actually grow and sort of like each other too, which also makes it a more enjoyable viewing experience. It is a workplace comedy, the most relatable of all comedies. All the things you want, but wrapped first and foremost around good jokes. Surprisingly few sitcoms are as dense with jokes as they should be.
Andy Samberg is good, but the surrounding cast is great. Of course, this show is in a little bit of weird footing with how police forces have become cultural flashpoints, but season 8 promises to explore that, according to Samberg.
But guess what? It's also not going to solve it, because that's not what a half-hour comedy show is supposed to be, according to Samberg (and he's right).
"I think it's important for us and for anyone watching our show to keep in mind if we're looking for a half-hour comedy show to be the ones to solve this problem, we're in trouble," he told Variety.
This is important because one of the tenets of comedy is not taking yourself too seriously, so it's good to know we will have more episodes soon and they will stay true to the heart of what's made the show a success.