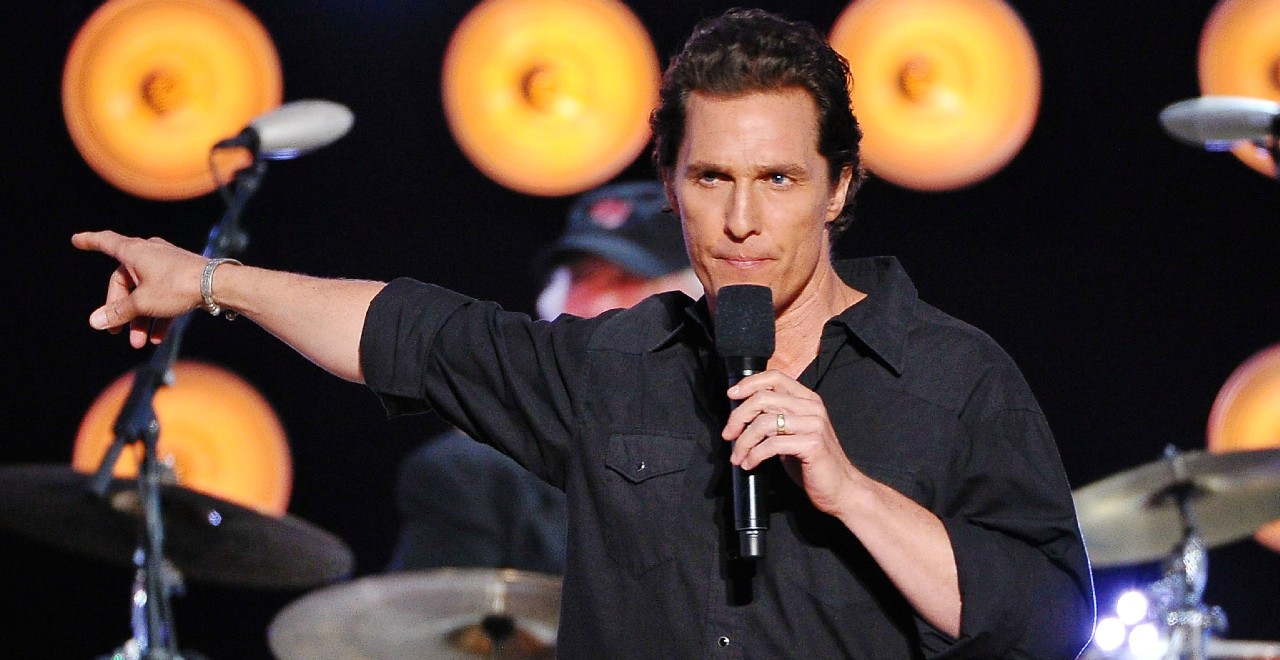 Credit: Getty/Jerod Harris
COVID has taken a lot from us in 2020, and now we learned there's one more thing to add to the list; Matthew McConaughey's stand-up comedy debut. That's right, the gifted actor, now memoirist, was going to try his hand at yet another artistic endeavor and tell jokes in front of a brick wall. He had planned to do a comedy tour this year, but those plans were scrapped by the pandemic
It's important to note we do respect, enjoy, and admire McConaughey. He's a good actor and, by all accounts, seems like a good person. Plus, he loves being a dad, so yeah he's good in our book. And can he tell a compelling story? No doubt. But stand-up comedy? If any celeb could pull it off, he'd be right up there.
I say this as someone who has performed stand-up comedy professionally for more than a decade; stand-up comedy is not easy. When done right, sure, it looks easy, but that's why so many celebrities try to do it and then often bomb horrifically. But Matthew McConaughey is a lot more willing to make himself the butt of a joke compared to most celebrities and his self-awareness, combined with his openness and a lifetime of great stories, couldn't help but make him compelling on the stage.
It was in an interview earlier this week, he said he was interested in doing stand-up comedy.
"I haven't shared this with many people, but stand up is a no-filter communication," he said. "What I do as an actor is my raw expression through four filters before it gets to the screen. I'm doing someone else's script, being directed by someone else, I'm being filmed by someone else and edited by someone else before it's put in a capsule and put in front of you on screen.
That's four filters from my original expression. Where do you go where there is no filter? That's stand-up. That was the plan before COVID, going on the road and telling stories in an hour of stand-up."
His reasons for wanting to do it make sense, and he goes on to say it would be a great thing to get addicted to (spoiler: it very much is).
"It sounds like a great thing to be addicted to, the ultimate buzz. You look at stand-up comic, they are the best truth teller we have. If I  can get away with this, then I'd love to."
Before COVID hit, @mcconaughey was apparently planning a stand-up tour. https://t.co/Ackq2i2pVB

— The Laugh Button (@thelaughbutton) November 19, 2020
So who knows, we may get a whole new version of Matthew McConaughey, coming to a Funny Bone near you in 2021.