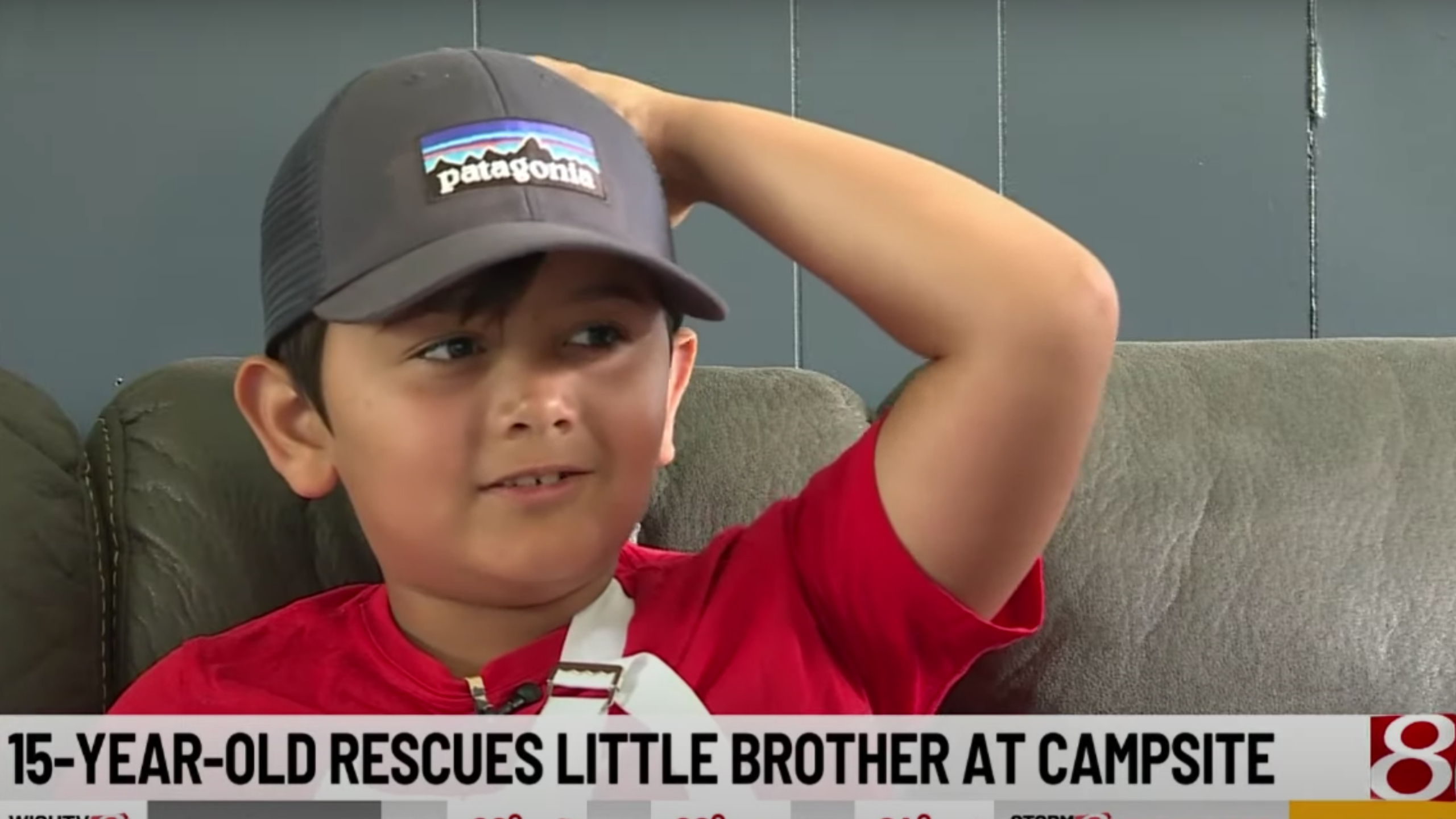 Credit: Youtube/WISH-TV
A family was enjoying a Father's Day weekend camping trip when things suddenly took a turn for the worse when a huge tree fell on their campsite. An 8-year-old was trapped under the humongous tree but credited his older brother for saving him from any serious injury.
8-year-old Robert wasn't sure what was happening until he was trapped by the tree, which caused him to suffer a broken arm. He told a local TV station his arm was "hurting so bad." Then his 15-year-old brother Neithan jumped to the rescue.
He saw his lil' bro trapped under the tree and quickly sprinted to his aid.
"I saw the tree and then I saw Robert just sitting there and ran after him," he told the TV station. Their mom was using the restroom but could feel the tree hitting the ground and came out to see numerous people from other campsites running to theirs. And she saw Neithan helping his younger brother from suffering any further injuries.
"I was so thankful because if he didn't do it, I'd be crushed," Robert said.
Getting off the grid for a nice camping trip can be a great getaway. Having no cell service does make an emergency situation a lot more stressful though, so it's a very happy ending to this story of brotherly love because a terrible situation wasn't made more catastrophic.
And it's always reaffirming to see that no matter what sibling rivalries exist, a big brother is always looking out for his family.