Brothers Raise $11k for Children's Hospital by Auctioning 230 Lb Hog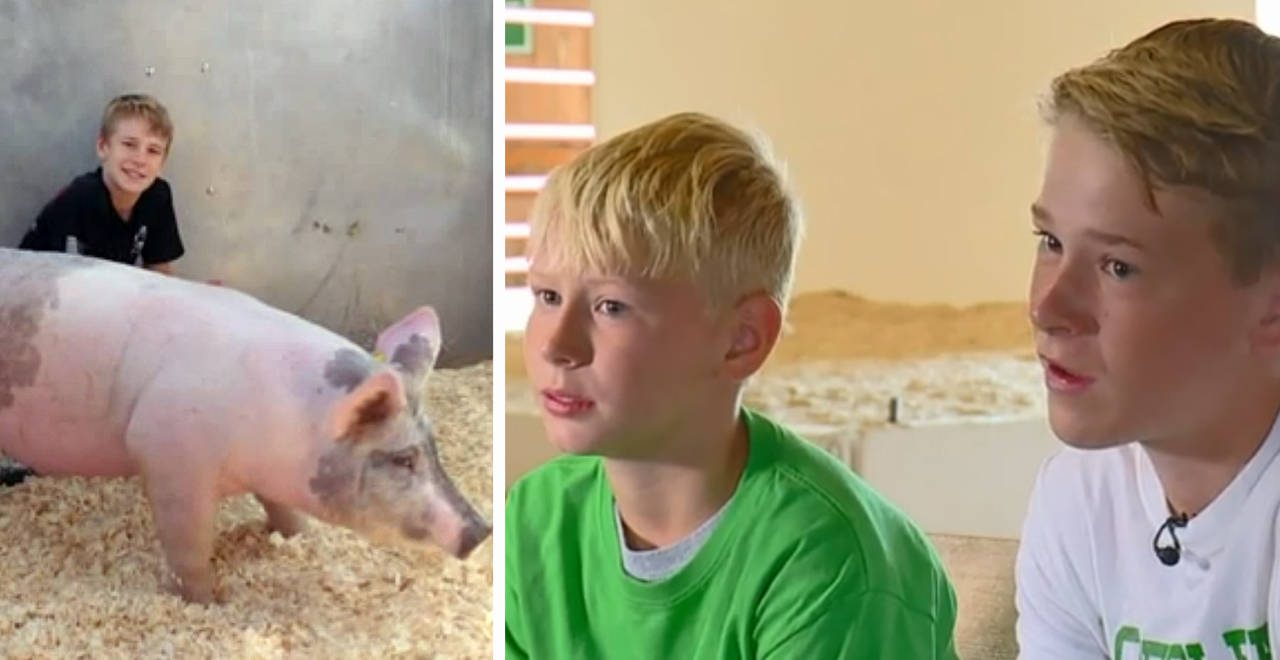 A hog auction at Ohio's 2019 Medina County Fair was the unlikely setting for an act of generosity by two young boys. An act much of the community soon became a part of.
Brothers Austin (14) and Logan (11) Letner work hard to raise their animals. The payoff for this should come at the County Fair's auction. But when their parents asked if they'd like to keep the money for themselves or donate it to charity, Austin and Logan didn't hesitate. They wanted to give it all away. "We thought about it for a bit, which charity we wanted to give it to, and we really liked St. Jude." Austin told FOX8. As to why St. Jude, Austin's reasoning was simple and kind. He said, "Kids shouldn't have cancer. The parents and the kids don't have to worry about any medical bills, just worry about them getting better."
Austin and Logan take turns selling their animals. In 2018 Logan was able to raise an impressive $1,500 for St. Jude by selling his hog. This year Austin hoped to raise at least $1,000 for the cause. But when the auctioneer announced where the money would be going, the bids just kept climbing. The 230-pound hog named Millhouse went for an unheard of $12 per pound, totaling $2,760.
If that wasn't incredible enough, it turned out the Medina County community wasn't satisfied with letting only the winning bid donate to this cause. When the auctioneer opened up the floor to allow previous bidders to add $1 per pound, 28 other individuals and local businesses stepped up. Between those and other generous donations, the two boys raised a total of $11,040.
The winning bid came from Forever Fence & Rail, Strait-Line Construction inc. and Simmons Brother's Construction. As it turns out, their generosity didn't stop there. What do you do when you're now the proud owner of some VERY expensive pork? If you're these 3 buyers, you donate that too. They gave the hog to Medina County Home, helping to feed seniors at the local nursing home. 
If you're all about the farm life, check out this story about a father-daughter team breaking the tractor land speed record!