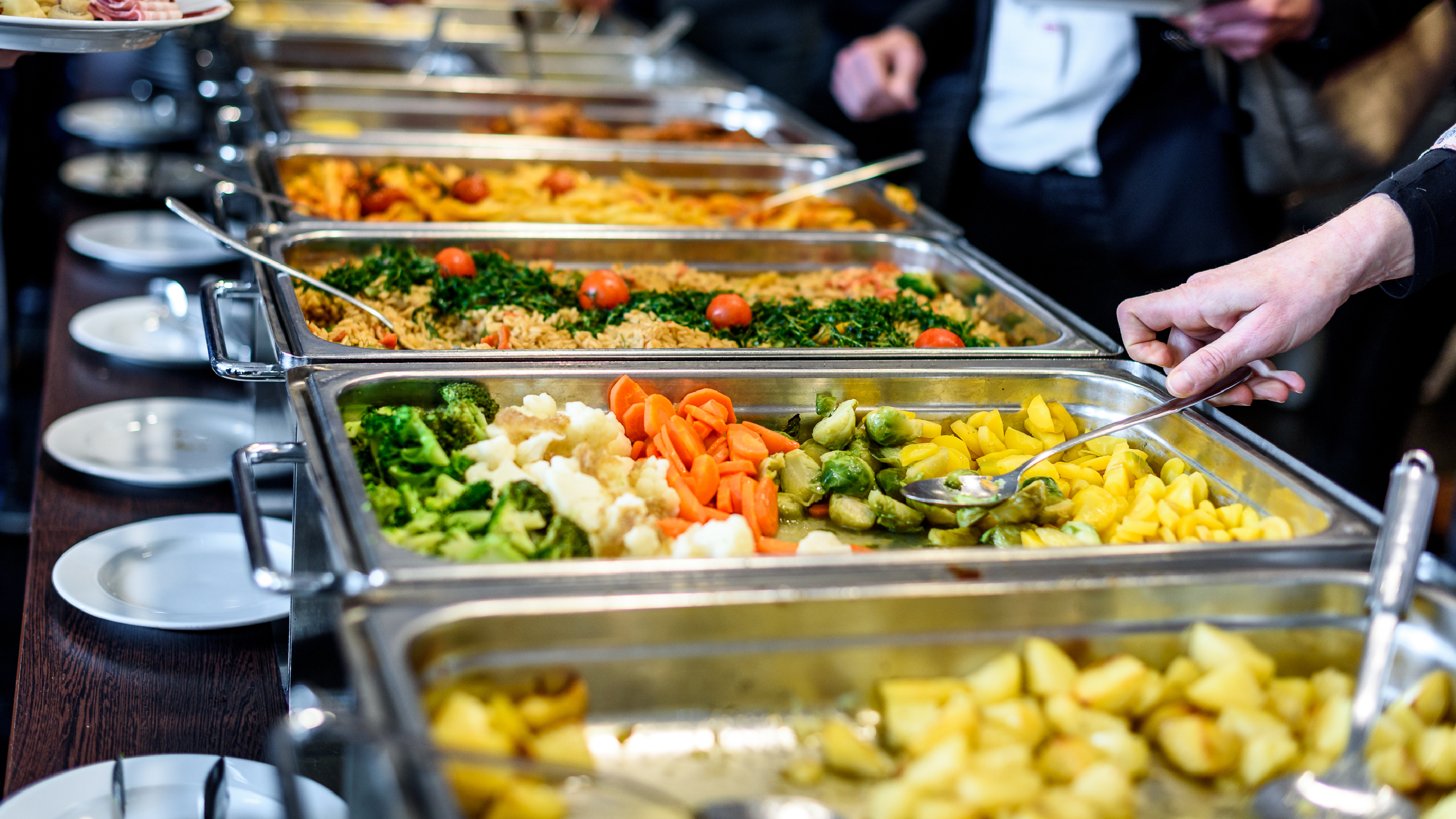 Credit: Shutterstock/JGA
The all-you-can-eat buffet is one of those modern innovations that our ancestors never could've dreamed of. The goal when you start the night is always the same, it's your own personal Man v. Food. You pile those plates high, but you always hit a wall after a few trips. But one man has surpassed all others, and his enormous appetite was unmatched. The unstoppable dinner met the immovable stomach, and for the first time in history, it was the restaurant that flinched.
The customer was BANNED from the restaurant.
The crazy story happened in China. The Handadi Seafood BBQ Buffet was forced to ban the customer, who identified himself as Mr. Kang, after his eating binges were literally affecting the store's bottom line.
"I can eat a lot, is that a fault?" the sad man said to a local TV station. He didn't waste the food, he ate everything. Like, literally everything. Instead of taking a few pork trotters, the dude would just take the entire tray. And polish it off.
A restaurant deal in Hunan
Said fill up as much as you can,
Till Kang, one fine day,
Cleaned out the buffet,
And landed a permanent ban.https://t.co/dfOGq57jGF

— Mick Twister (@twitmericks) November 18, 2021
The owner said every time the guy came in, he lost a decent amount of money. He would put away bottles and bottles of drinks. Trays of food instead of plates. He just could not be stopped. When you can eat more than 8 pounds of prawns and 4 pounds of pigs' feet in a single sitting, yeah, there's no slowing down.
And so now, the "all-you-can eat buffet" isn't quite ALL you can eat. We know there's a ceiling, it's just that so few of us have the physical ability to ever reach it.