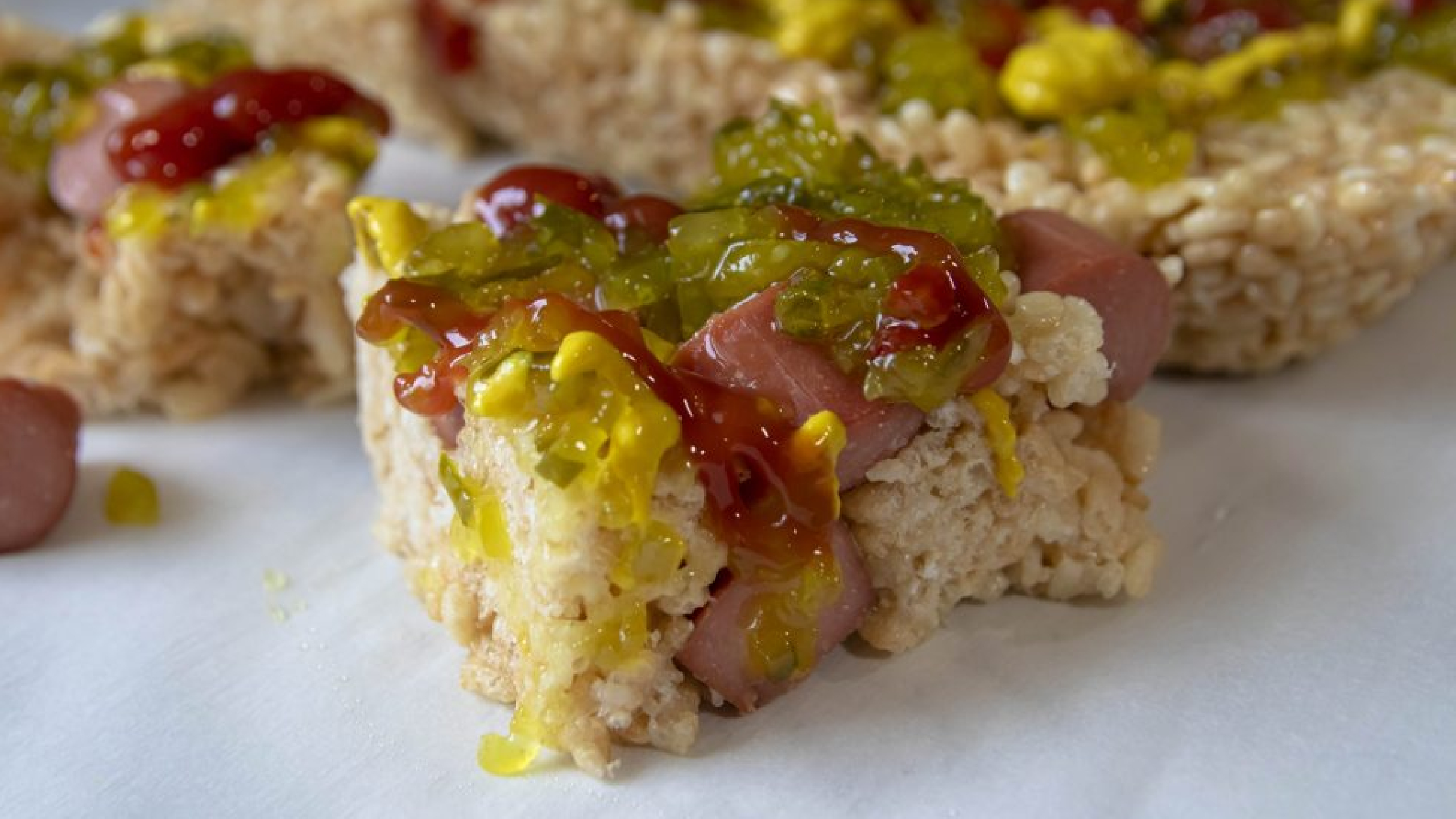 Credit: The Vulgar Chef
Summer's here, and with it come seasonal activities and special treats. We're talking grill-outs, popsicles, and Hot Dog Rice Krispies Treats.
[RECORD SCRATCH.]
Hot Dog Rice Krispies Treats? Yep, they're a thing, and as you probably suspect, they are a holdover from the beloved year of 2020.
Hot Dog Rice Krispies Treat
This is darksided! pic.twitter.com/CkntSWwzuB

— Kokujin is Excessively Black ♐ (@Kaibutsu) July 10, 2020
This creation from The Vulgar Chef is pretty simple: Take the Rice Krispies Treats you know and love. The simple treat humans have been making for generations. The pinnacle of comfort food. You start with that and toss in some chopped-up hot dogs because life is meaningless chaos.
Look, I like to step outside my comfort zone and try new things. I can take some leaps of faith. And maybe I'd be down to try a bite of this if we stopped there. I can see some combination of the Rice Krispies sweetness combined with savory hot dog goodness could make something…palatable? It wouldn't be the worst thing to come from 2020, is all I'm saying.
But then you throw the relish, mustard, and ketchup on there, and you can go straight to hell. This is worse than the TikTok people making spaghetti and nachos straight on their kitchen counters.
This guy also has a recipe for Slim Jim Sushi, so what more will it take to have him arrested?
Sometimes when our family is cooking, we'll let the kids make a dish on their own. It's fun, it gives them something to do, it's mostly harmless.  But even their most reviled concoctions aren't this heinous. The Vulgar Chef's whole website is basically a self-aware war crime against tongues.
Then again, you can't knock it till you try it, right?