Can These Aviators Make a Little Tikes Coupe Fly? [WATCH]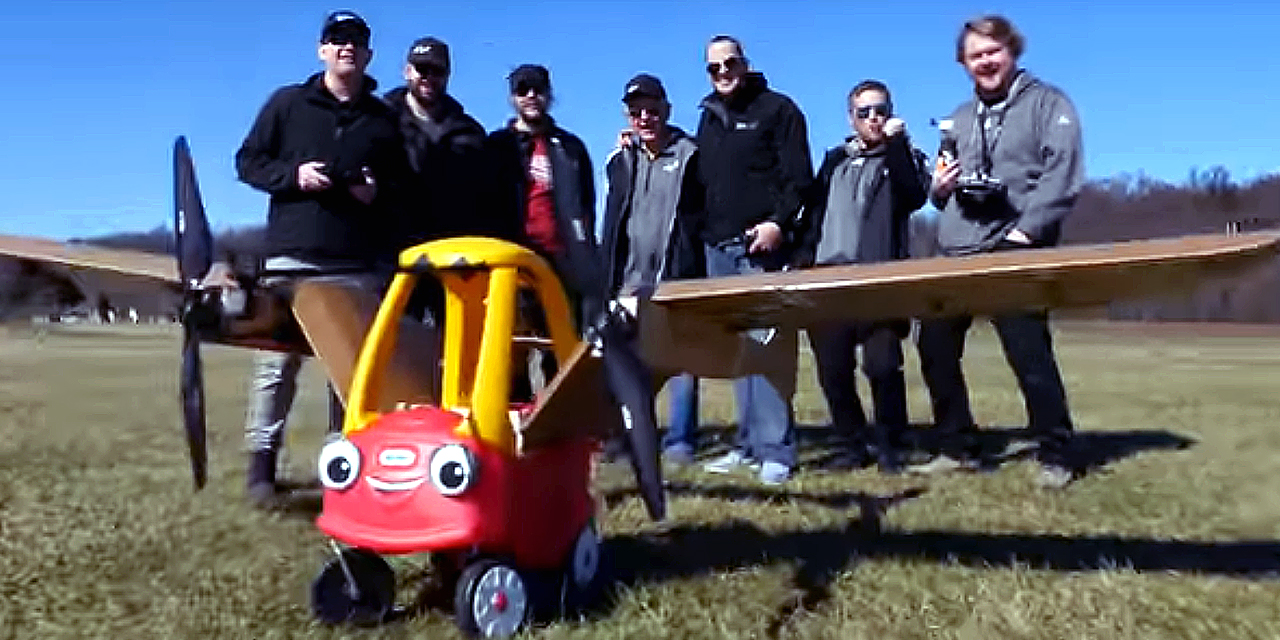 "Your scientists were so preoccupied with whether or not they could, they didn't stop to think if they should."
Jeff Goldblum's famous line from Jurassic Park never felt more applicable than when the men behind YouTube's Flite Test channeled their inner Wright Brothers to give the Little Tikes 'Cozy Coupe' the power of flight.
Attaching a pair of homemade wings, a couple giant motors, and two 28-inch propellers that provided roughly 60 pounds of thrust to the vehicle, these mad aviators were determined to take the primary-colored Coupe to new heights.
Did it work? I mean, technically—as long as success isn't determined by whether or not the thing landed in one piece.
After a couple of obvious failures, the Cozy Coupe reached approximately 60 mph and flew well over 100 feet (easily beating the Wright Brothers' OG flyer in terms of distance). However, the resulting carnage after catching a strong crosswind is proof that the little plastic cars were clearly never meant to explore the open skies.
R.I.P., little guy.
If you're interested in seeing more behind the scenes footage of this awesome build, check out the awesome full-length FlightTest video below.
Or find check out what happened when a couple of mechanics created an adult version of the Little Tikes Coupe.