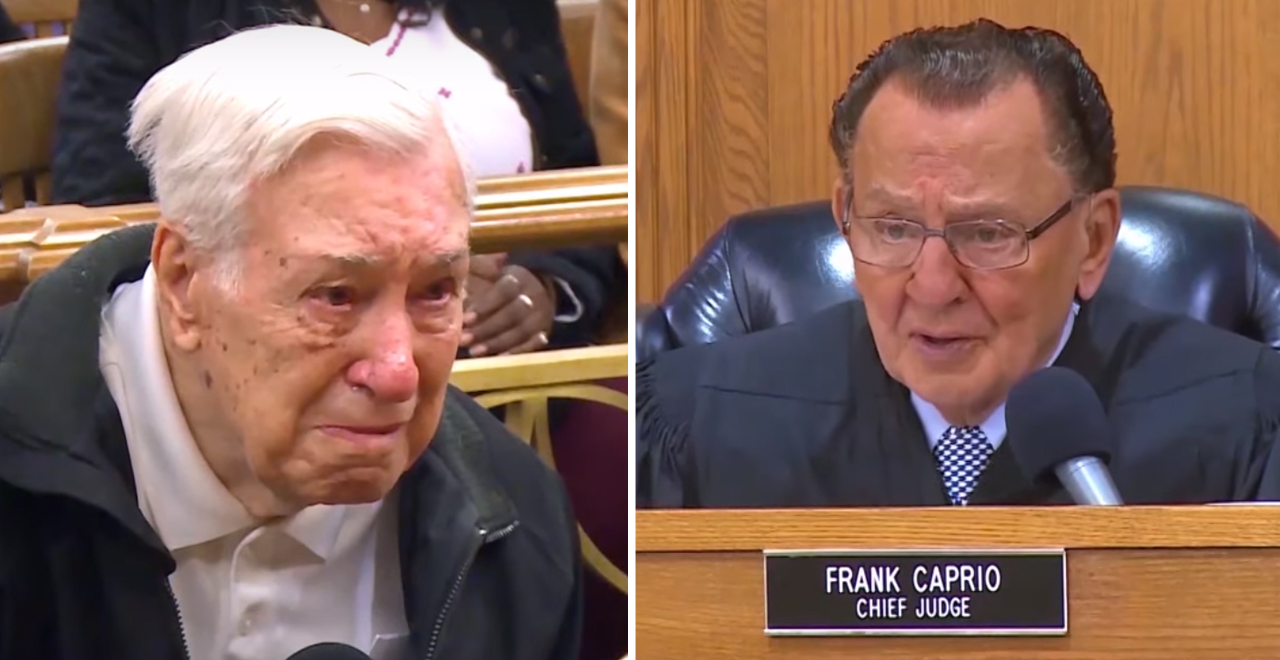 Credit: YouTube/Caught In Providence
Though we're all too familiar with the frustrations of speeding tickets, the recent case of a 96-year-old father appearing in court for a school zone violation has turned into a truly heartwarming tale.
Judge Francesco "Frank" Caprio is the chief municipal judge of Providence, Rhode Island. He is probably most recognized from his television show, "Caught in Providence," which showcases everyday court cases over which he presides.  Caprio is most known for his practical judgments and unyielding kindness. While not every defendant's story, nor their ending, is a happy one, Judge Caprio has a true desire to see the best in people and help the defendants he believes deserving. In the aforementioned speeding case, he was able to do just that.
The defendant, identified as Victor Coella, appeared before the court charged with exceeding the speed limit in a school zone. Mr. Coella responded to this charge with "I don't drive that fast judge. I'm 96 years old and I drive slowly and I only drive when I have to." Judge Caprio appeared curious as to the reason he "had to" drive. Mr. Coella explains his son is disabled, and he must take him for blood work every two weeks because he also has cancer.
The judge's response to this information encapsulates both the spirit of Mr. Coella and the attitude of Judge Caprio. He says simply, "You are a good man."
Judge Caprio is a family man himself, with his brother as his show's director and 3 other family members acting as producers, he inquires as to Mr. Coella's son's age. Mr. Coella replies his son is 63, and the judge, 82, in honor of the lifelong bond of fatherhood says, "Daddy's still taking care of him, right?" He then gestures off to his left, and, unexpectedly, introduces his own son, sitting proudly beside a camera.
At the end of a heartfelt case, displaying on all sides the love a father has for their child, Judge Caprio still must make a ruling. He wishes Mr. Caprio and his son all the best, he wishes him good health and then dismisses the case.
Like heartwarming stories and not having to pay tickets? Check out this story on an Indiana district that let people pay for parking tickets with food and item donations to animal shelters.