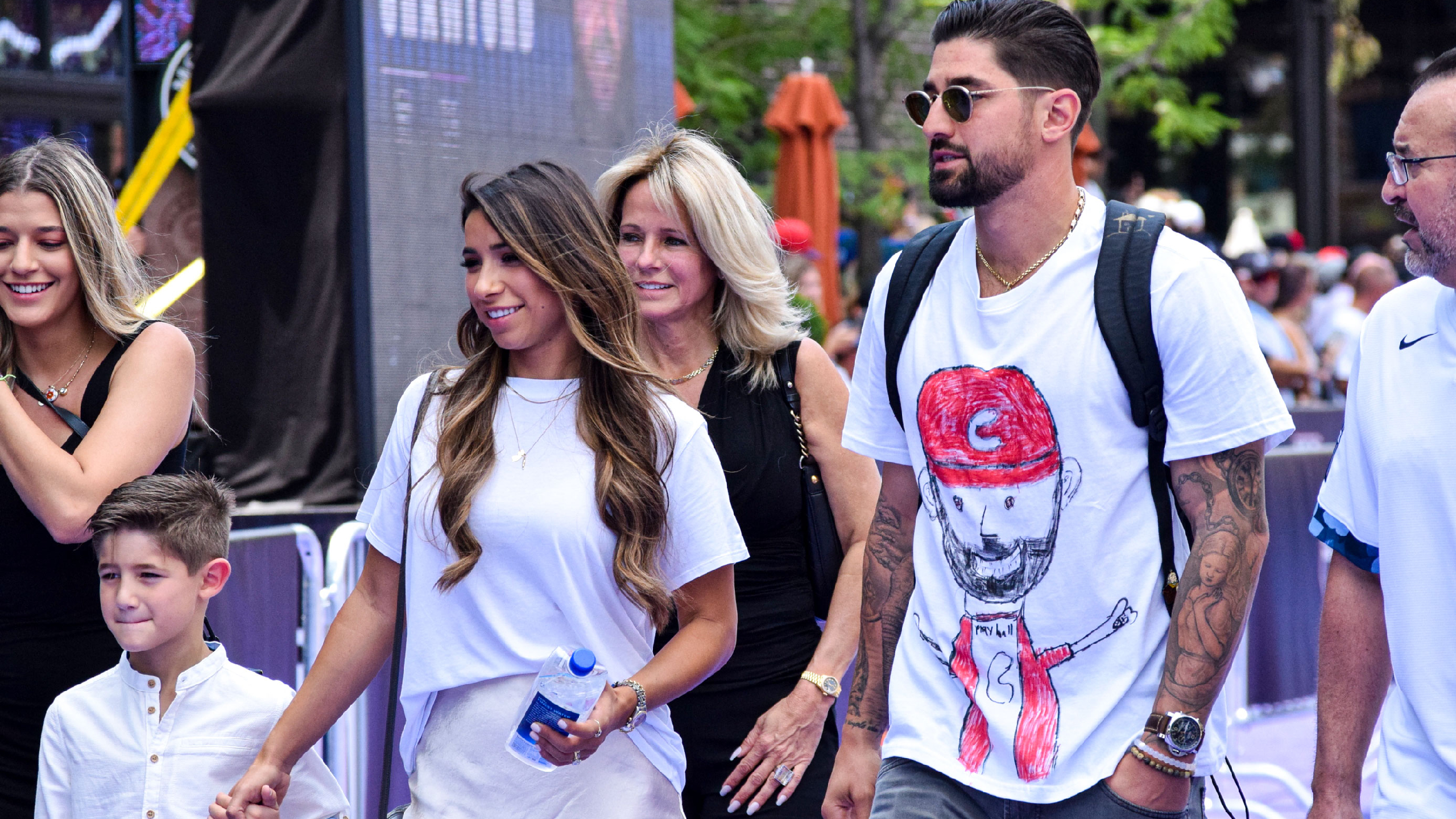 Credit: Twitter/Reds
One of the best players in Major League Baseball this season pulled an incredible dad-move at the All-Star game. Cincinnati Reds slugger Nick Castellanos showed up to the celebration wearing a shirt his 7-year-old son Liam drew.
Nick Castellanos sporting the custom-drawn shirt by his son, Liam. 🔥 pic.twitter.com/jmou7GKyUA

— Cincinnati Reds (@Reds) July 13, 2021
That's a cool thing for a dad to do at his first-ever All-Star appearance. But the shirt also took an even bigger stage when local Cincinnati t-shirt company Cincy Shirts (owned by TheDad's own Josh Sneed) recreated the design for fans with proceeds going to a charity of Liam's choosing.
Introducing the Liam Castellanos Collection ✨

We're so excited to partner with the coolest new designer, straight from Florida. And a portion of proceeds for the Liam Castellanos x Nick Castellanos design will benefit a charity of Liam's choice. Shop 👉 https://t.co/h0C3k0lR5H pic.twitter.com/CAUavNsp7d

— Cincy Shirts (@CincyShirts) July 16, 2021
Fans can buy the shirt online and at the Reds' Great American Ballpark. And no one was happier to see his product on the shelves than young Liam himself.
Liam sees his shirts at GABP tonight for the first time!!! He is researching local Children's charities and will decide where the proceeds will go soon! Thank you @CincyShirts & @Reds pic.twitter.com/jpdRtxXuB7

— Michelle Castellanos (@michcast05) July 17, 2021
Fans who buy the shirt through the end of July are also entered to win a baseball autographed by the designer and his MVP-candidate dad.
He's reportedly been researching children's charities, so it won't be long before the story takes an even sweeter turn, as a dad/son bonding moment ripples out to a positive impact for their community.
Castellanos is having a truly incredible season, and could be an MVP candidate for the NL Central Team. But father and son ar probably going to remember this season for highlighting their all-star relationship.