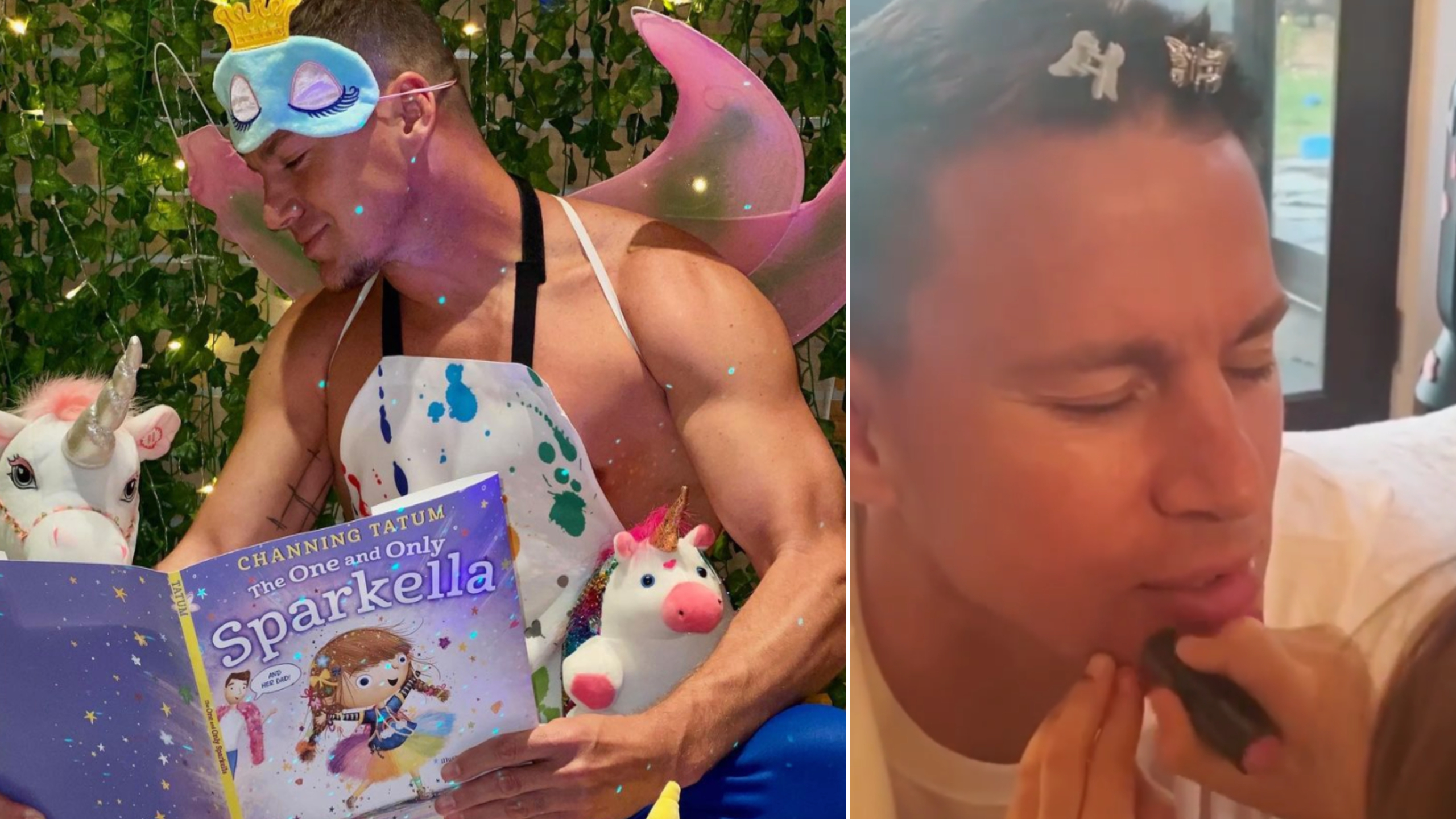 Credit: Instagram/Channing Tatum
Channing Tatum just wrote a kid's book and is currently crushing it at the #girldad game. But, it wasn't always that way. He's been open with how nervous he was about connecting with a daughter and recently talked about some of his girl dad missteps (we have ALL been there).
In an interview on the Kelly Clarkson show, he talked about how he tried to learn as much as he could to prepare himself to parent a daughter, but the hacks he learned didn't *quite* pan out.
"I completely panicked when I found out we were having a girl, and I literally went to YouTube to start figuring out, like the first one I saw was a dad vacuuming up his daughter's hair with a hair tie on the vacuum and I was like, that's genius," he said. "I tried it, and it didn't work."
He went on to talk about how he learned to braid hair, and how good he got at it.
The single dad has been an advocate at embracing girl dad life, as he told Parents magazine he wants dads to "not be afraid to go into their daughter's world and discover who they are."
Every father of a daughter has encountered some part of this. Whether it's having their nails painted for the first time (a rite of passage for girl dads) or even learning to do their hair (the first ponytail I did for my daughter was one of my proudest moments), every girl dad has to learn somewhere. And by being open to the process, the journey begins.
View this post on Instagram
His daughter, now 8, has been a major focus of his life, and his new book is dedicated to her. And it's safe to say she's helped him learn the most important part about being a dad, which is giving everything you have to the job.
"I didn't wear nail polish or know how to braid hair, now I do both," he said.