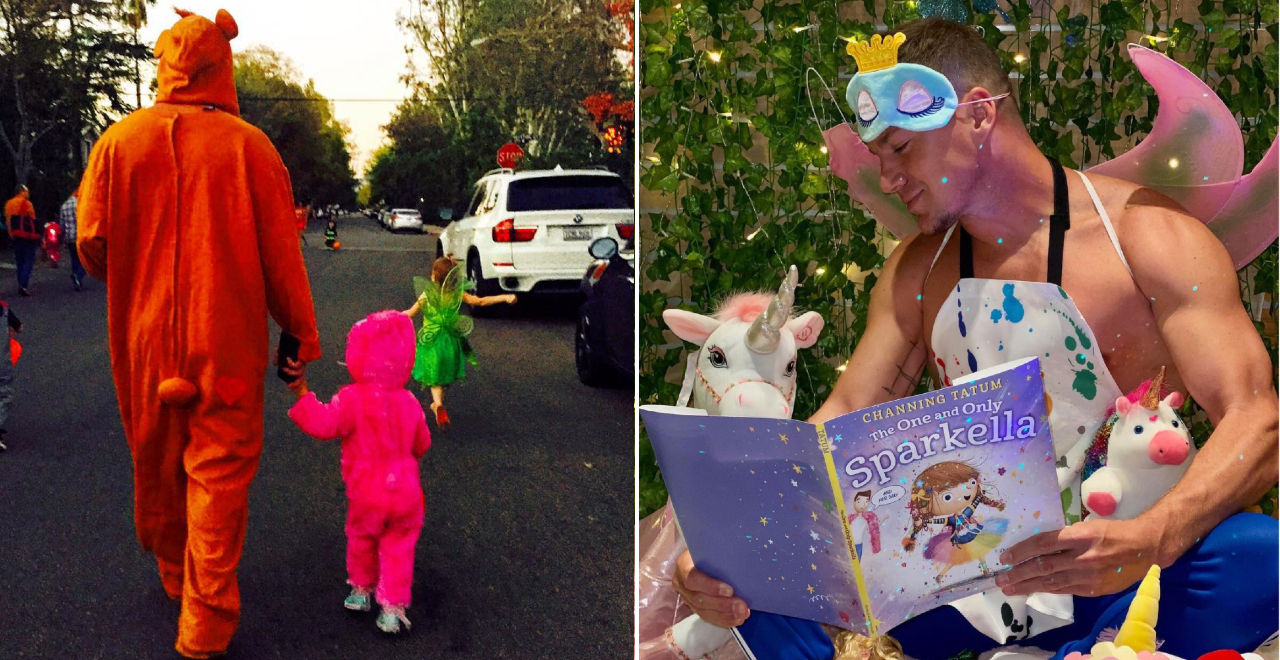 Credit: Instagram/ChanningTatum
Channing Tatum is just the latest to champion how great the #GirlDad life truly is. Magic Mike gave a wide-ranging interview in the May issue of Parents Magazine in advance of the release of his first children's book, "The One and Only Sparkella." He spoke about the fear he had as a single dad about connecting with his daughter Everly (now nearly 8 years old).
"I didn't wear nail polish or know how to braid hair," he said. "I had a lot of fear about connecting to her in every way a little girl might want. Now, I do both. I jumped in with both feet into this magical world, and I was rewarded with a kind of love that I don't think I would have ever been able to have otherwise."
View this post on Instagram
Tatum is living the journey a lot of modern dads have encountered. Maybe some hesitancy about how to raise a daughter and get on their level, but just true joy and amazement when you commit to the journey. Every dad with a daughter has had his nails done at some point, or been a makeup test subject. One of my first proud girl dad moments was truly nailing the art of the ponytail.
Tatum told the magazine he hopes other dads leave behind any machismo and jump into the little girl world with everything they've got.
View this post on Instagram
"I want dads not to be afraid to go into their daughter's world and discover who they are," he said. "I paint my face, I wear tutus, rarely am I around the house without some sort of costume on."
His book is out in May and his daughter's influence is everywhere in it, but the dedication is the most poignant and direct message.
"To Every, the most brilliant magical being that I have ever known. You are my greatest teacher. My only wish is for more time in this life to play in all of the magical realms we have created. This is also for all dads that might have a little girl…wear whatever, dance however, and be as magical as you can be. Because I promise they will return the love."
View this post on Instagram
It's not what most dads are familiar with, having mostly grown up with GI Joes, but as one famous Disney philosopher once discovered, you can't be afraid to go "into the unknown."