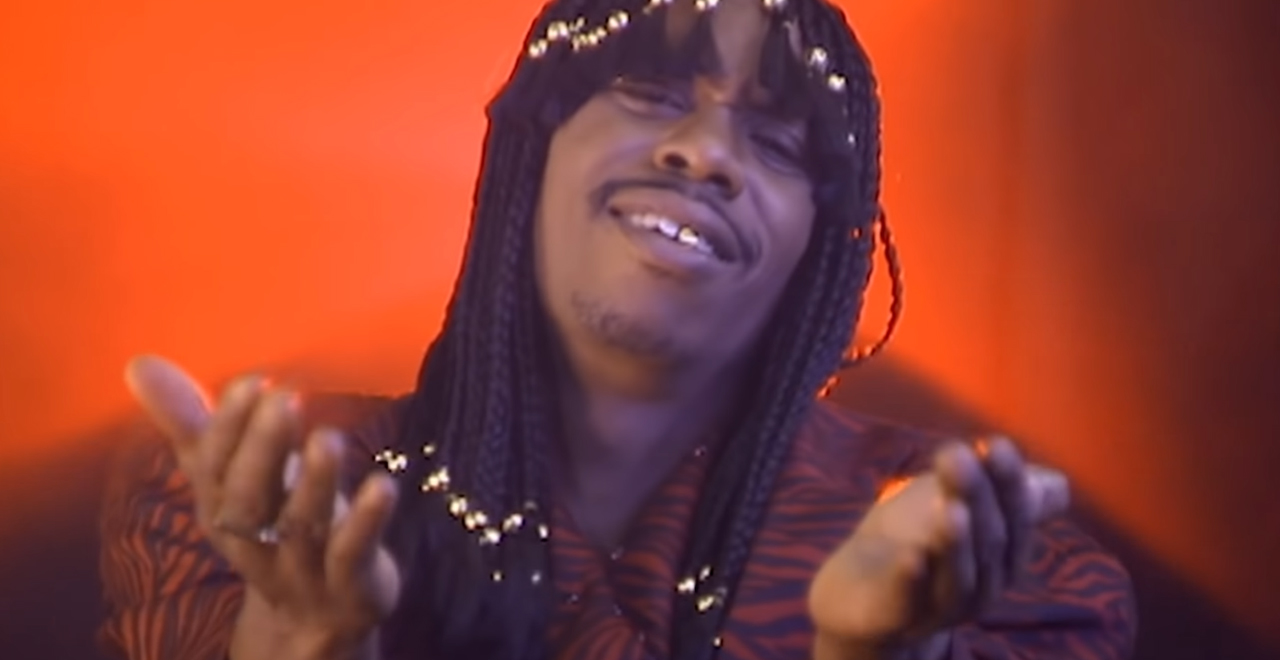 Credit: YouTube/Netflix is a Joke
Finally, a bit of good news.
2020 hasn't exactly been full of laughs. Even comedians are getting serious, including Dave Chappelle, who recently appeared on Needs No Introduction with David Letterman to have a thoughtful conversation, and whose last Netflix special was less stand-up and more sermon about the state of civil unrest in America.
Chappelle is still funny, and while he may have weightier things on his mind these days, like most of us do, that doesn't mean we can't laugh with him. He's helping us do just that, finally releasing the entire run of the legendary Chappelle's Show on Netflix.
Originated for Comedy Central, Chappelle's Show was created by the comedian and his co-writer Neil Brennan. It was a half-hour of sketch comedy and social commentary that usually ended with a hip-hop performance, and it was a straight-up sensation for two seasons. Before the third season could air, Chappelle infamously bailed out high-tailing it to Africa and out-of-the-business due to the stress of creating the series and the expectations aroused by the enormous new contract he had signed.
The shortened third season eventually aired, but the magic was largely gone. No matter, the first two are crowded with groundbreaking, hilarious bits, like the oft-quoted Charlie Murphy "True Hollywood Stories" about Rick James and Prince.
All of those sketches and more will be available on Netflix starting this November.