Spice up Your Holiday Cooking With the Cheetos Cookbook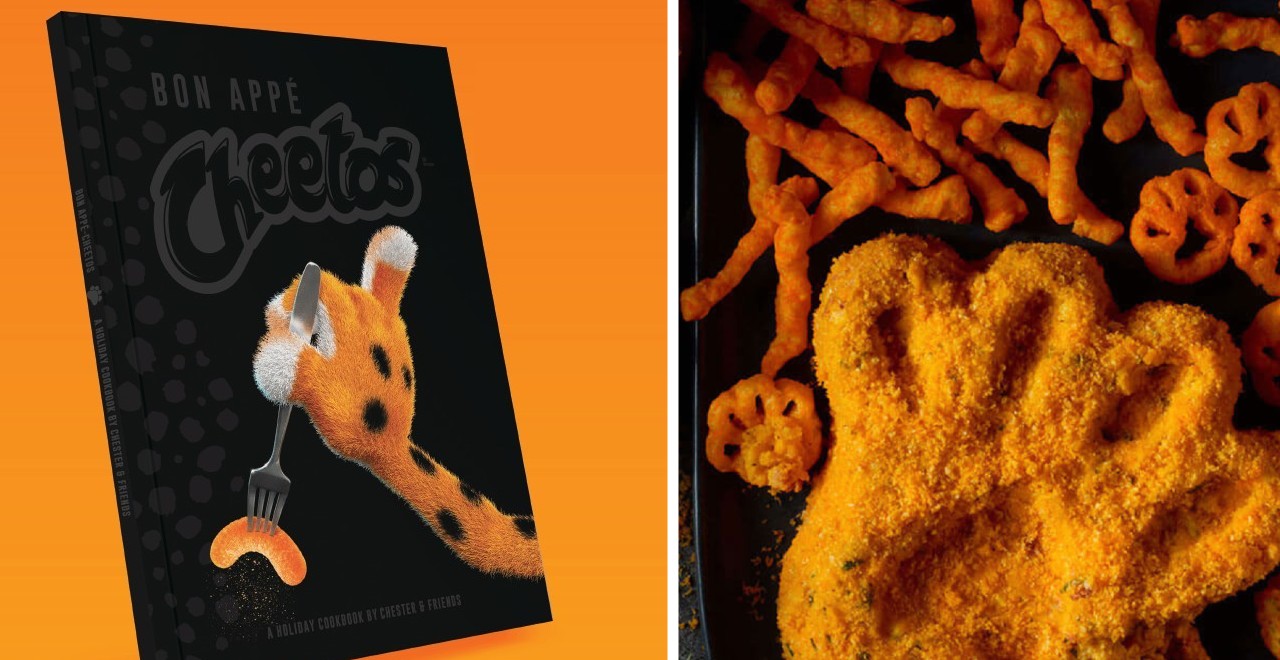 This has been a great year (stick with me) if you are a Cheetos fan. First, you got Cheetos officially jumping into the Mac and Cheese game, and now you have the very first Cheetos Cook Book, just in time for the holidays.
While many celebrate at home this year (grrr, 2020), at least we have some new delicious ways to do it, like with DIY Dunkaroos or an entire cookbook based on snack food. "BON-APPE-CHEETOS: A Holiday Cookbook by Chester and Friends" is in stores now and features 22 Cheetos-adjacent meals. The cookbook leans on the "friends" heavily, drawing inspiration and assistance from more than a handful of celebrity chefs.
View this post on Instagram
According to the press release from PepsiCo, the cookbook focuses on holiday courses with "cheesy inspiration." It includes appetizers, side dishes, entrees, desserts, and even one-of-a-kind cocktails (I bet you never considered dumping Cheetos into your booze before). Some of the dishes they are already touting as the standouts include the 'famous Flamin' Hot Friendsgiving Turkey', 'Chester's Kickin' Cornbread Dressing', 'Chester's Cheesy Skillet Corn' and 'Good, Better, Best Pumpkin Pie.'
The brand is also raising money for the World Central Kitchen ChefsForAmerica COVID-relief fund with sales of the book. If you're on the fence, Chester also threw a few recipes from the book online for you to try free, at More Smiles With Every Bite.
The online recipe hub is their way to help the 63 percent of Americans who are cooking at home more to get through the pandemic and are looking for unique recipes to try. A spokesperson said the 'passionate fans' of Cheetos have been using the snack food as an ingredient for years, so they wanted to return the favor with these special holiday recipes.
One thing is for sure, this holiday season will be unlike any other, so you might as well throw a Cheetos cocktail into the mix.